Award-Winning Firm Hired by Innovative Apart-Hotel Brand to Lead
Development-Centric Communications Strategy
Fort Lauderdale, Fla. – (August 24, 2020) – Hemsworth Communications, a top-ranked, award-winning global agency, today announced it has added pioneering apartment-hotel brand Domio to its impressive client roster. Effective immediately, the firm will be responsible for supporting Domio's position as an alternative lodging leader, driving a development-centric communications strategy that showcases the brand's innovation.
"As travel patterns shift due to COVID-19, Domio is staying ahead of the curve with cutting-edge technology and a profitable business model that creates exceptional experiences for both travelers and developers," said Brian Quinn, chief development officer of Domio. "Our partnership with Hemsworth Communications will strengthen our brand position as we expand in the U.S. and beyond, leading the way in the apartment-hotel industry."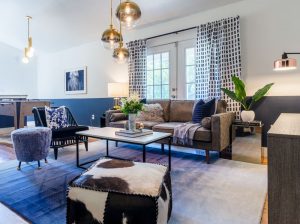 Co-founded in 2016 by Bank of America Merrill Lynch alumni Jay Roberts and Adrian Lam with a focus on comfort, consistency and world-class design, Domio's mission is to connect the world through travel. With properties in popular destinations like Miami, Chicago, Nashville and New Orleans, Domio prides itself on curating end-to-end experiences through upscale apartment-hotels and vacation rentals. From cozy studios to four-bedroom suites with full kitchens, each apartment-hotel is professionally staffed with everyone from hosts to housekeeping, making both solo and group travelers alike feel at home. Each location is also within walking distance of trendy entertainment and dining options, as well as outfitted with in-demand amenities like pools, gyms, and lounges.
"We're thrilled to align with Domio to help garner exposure for the brand's future growth strategy, supporting the company's development team in shining a light on its innovative model, while targeting new key markets," said Samantha Jacobs, founder and president of Hemsworth Communications.
For more information, visit HemsworthCommunications.com. Stay up-to-date on the latest Hemsworth news by following @HemsworthPR on Instagram or by liking the agency on Facebook at facebook.com/HemsworthCommunications.
About Hemsworth Communications
A dynamic, full-service agency, Hemsworth Communications is one of the fastest-growing, top-ranked agencies in the United States according to O'Dwyer's PR Report and in 2018, was named one of PR News' Top Places to Work, recognized for its unique, forward-thinking company culture. With three distinctive divisions – Travel/Tourism, Food/Wine/Spirits, and Franchising/Business Services – Hemsworth represents fresh, up-and-coming businesses as well as leading, renowned global brands. Services include brand communications strategy, media relations, promotions, guerrilla marketing, social media, thought leadership and event planning. Unlike traditional PR agencies, Hemsworth is dedicated to crafting customized communications programs that are infused with personal, passionate client service and positively contribute to each client's bottom line.
###
Media Contact:
Hemsworth Communications
954-716-7614 or [email protected]
This message was sent to [email protected].
Hemsworth Communications
1510 SE 17th Street, Suite 200A
Fort Lauderdale, FL 33316