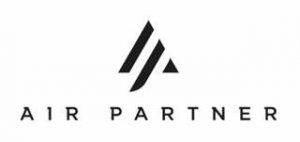 Leading Freight Solutions Specialist Offers Full Access to Any Size of Cargo Aircraft
at Any Time, Along with Unparalleled Global Reach and Capabilities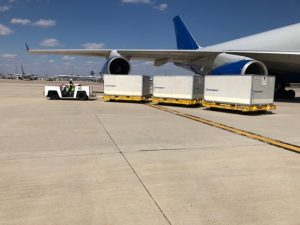 FORT LAUDERDALE, Fla. – September 25, 2020 – As governments around the world fast-track plans for COVID-19 vaccine distribution, global aviation services group Air Partner is preparing to aid in the quick and efficient delivery of these critical supplies, along with other essential cargo during the anticipated tight peak season. Drawing on its expertise carrying out hundreds of cargo flights thus far in the fight against COVID-19, the leading freight solutions specialist is available to provide unique charter arrangements at a moment's notice, even to the world's most hard-to-reach, remote destinations. 
"Careful advance planning is well underway in the air transport industry to ensure that capacity needs can be met for any large-scale delivery of potential COVID-19 vaccines around the world, in addition to the high demand of commodities that surge in the fourth quarter due to the holiday season and end-of-year contracts," said Jack Burt, vice president of U.S. cargo at Air Partner. "While some vaccines and related materials will be able to be transported by land, air cargo will be vital in reaching international locations without local manufacturing capabilities, and Air Partner is ready to assist in that key role." 
With access to any size cargo aircraft, including those ideally suited for the shipment of pharmaceutical and medical supplies, as well as the most advanced temperature-controlled containers, Air Partner's global freight team is well-equipped to meet the specific transport needs for sensitive and time-critical items such as COVID-19 vaccine-related supplies, materials and equipment. This includes adhering to highly regulated and temperature-controlled specifications, as evidenced by the company's recent work in the urgent transportation of more than 5,000 experimental COVID-19 test kits from South Korea to Washington, D.C. 
Boasting a global network of offices, such as a recently opened location in South Africa, Air Partner's freight team can help clients reach any destination in the world – including smaller, more remote and unimproved locations. As experts in meticulous logistics planning for part, full or series air charter scheduling, Air Partner is able to handle all special handling requirements, timely regulatory approvals, diplomatic clearance channels for international routes, permits, airport transfers and ground transportation logistics to ensure complete precision and a smooth operation for timely and efficient transport. Dedicated team members can also be made available to assist on-site with loading and coordination of the aircraft, as well as the provision of a medic to perform temperature check of crew at the airport or COVID-19 tests. 
"Since air charter has proven to be a successful method of transport for the urgent demand of COVID-19 test kits and other necessities throughout the pandemic, it has paved a path for us to be perfectly positioned to support this global undertaking with the careful distribution of essential items during this time of urgency," added Burt. "We can expect limited aircraft availability due to the emergency transport of the vaccine, along with standard items that have been affected, so advanced planning is always advantageous." 
For further information on Air Partner, please visit www.AirPartner.com/en-us/freight/. Follow Air Partner on Instagram @airpartner, Twitter @airpartnerusa, and Facebook @airpartnerplc.
###
About Air Partner
Founded in 1961, Air Partner is a global aviation services group providing aircraft charter and aviation safety & security solutions to industry, commerce, governments and private individuals, across civil and defense organizations. The Group has two divisions: Air Partner Charter, comprising Group Charter (formerly Commercial Jets), Private Jets, Freight and Remarketing; and Air Partner Safety & Security (formerly Consulting & Training), which comprises Baines Simmons and Redline Assured Security. 
Group Charter charters large airliners to move groups of any size. Private Jets offers the Company's unique pre-paid JetCard scheme and on-demand charter for up to 19 people. Freight charters aircraft of every size to fly almost any cargo anywhere, at any time. Air Partner Remarketing provides comprehensive remarketing programs for all types of commercial and corporate aircraft to a wide range of international customers. 
Baines Simmons offers Aviation Safety Management, Fatigue Risk Management, Air Traffic Services, Wildlife Hazard Management and Aircraft Registry Services. Redline Assured Security delivers government-standard security training and solutions. 
Air Partner has 17 offices across three continents, with its headquarters located alongside Gatwick airport in the U.K. The group employs around 450 aviation professionals globally and operates 24/7. Air Partner is listed on the London Stock Exchange (AIR) and is the only publicly listed air charter broker and aviation safety & security consultancy. It is ISO 9001:2015 compliant for commercial airline and private jet solutions worldwide. 
More information is available on the company's website (www.airpartner.com).
Media Contact:
Kayla Louttit
Hemsworth Communications
(954) 716-7614 or [email protected]
Hemsworth Communications
1510 SE 17th Street, Suite 200A
Fort Lauderdale, FL 33316