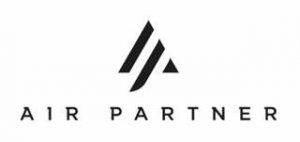 Global Private Aviation Leader Offers Travelers Added Peace of Mind while
Navigating Today's Landscape, Including Expertise on the Most Up-to-Date Restrictions 
FORT LAUDERDALE, Fla. – December 1, 2020 – As travelers look for responsible ways to satisfy their wanderlust this winter, the global private aviation team at Air Partner is advising its clients on the best winter travel spots for safe escapes. Fit for a wide range of travelers and vacation preferences, Air Partner's list includes warm weather spots and legendary ski destinations.
"While many of our clients have been flying for visiting their second homes or for seeing their loved ones, we have been booking private flights for those seeking alternative vacation options for winter break," said David McCown, president of Air Partner U.S. "With that in mind, our team of aviation experts is dedicated to carefully planning every aspect of the flight journey, while being attentive to the latest travel restrictions."
Whether travelers prefer to soak in the sun or hit the slopes, Air Partner's ideal noted itineraries for this year's top winter destinations in the U.S. include: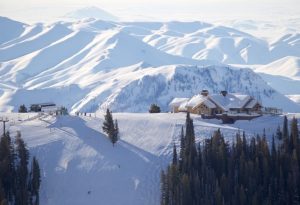 Seeking Top Ski Escapes – These elite ski destinations often see the first snowfall and offer premier slopes:
Los Angeles, CA (SNA) to Park City, UT (Nearest Airport: SLC)

Light Jet – $12,300
Midsize Jet – $14,600

Miami, FL (OPF) to Vail, CO
(Nearest Airport: EGE)
Super Midsize Jet – $34,000
Heavy Jet – $43,400

New York City (TEB) to Jackson Hole, CO
(Nearest Airport: JAC)
Super Midsize Jet – $31,500
Heavy Jet – $40,800
Houston, TX (DWH) to Aspen, CO
(Nearest Airport: ASE)
Super Midsize Jet – $25,300
Heavy Jet – $32,500 
In Pursuit of Winter Sun – These warm destinations provide travelers outdoor-oriented experiences to take in the natural landscapes while enjoying an extra dose of sunshine this winter:
New York City (TEB) to Naples, FL
(Nearest Airport: APF)
Light – $18,700
Super Midsize – $22,700

Chicago, IL (MDW) to Scottsdale, AZ
(Nearest Airport: SDL)
Light – $22,200
Midsize – $31,300

White Plains (HPN) to Hilton Head, SC
(Nearest Airport: HXD)
Midside – $18,300
Super Midsize – $22,800

Los Angeles, CA (LAX) to Maui, HI
(Nearest Airport: OGG)
With access to thousands of aircraft, Air Partner can arrange swift private jet travel to these winter escapes in as little as a few hours' prior notice. Flights can be booked directly through Air Partner's 24/7 global support team. In some cases, Air Partner can arrange for clients to fly from a private terminal, thus avoiding busier airports and vastly reducing any time spent in more exposed environments. According to the Transportation Security Administration, nearly 1.18 million people were screened in U.S. airports this past Thanksgiving weekend, making it the busiest day in air travel thus far in 2020. Air Partner expects this surge in travel to continue through the winter holiday season and is able to offer its clients enhanced safeguarding measures.
For frequent flyers, Air Partner's JetCard program offers fixed-hourly rates, flight credits that never expire, guaranteed flight availability, VIP ground transportation and a flexible cancellation policy to help travelers plan ahead with peace of mind during these uncertain times. Additionally, there are no hidden fees, and pricing includes aircraft, crew, landing fees, fuel surcharges, taxes, de-icing and catering.
*Prices may vary and subject to availability during time of booking. Rates based on one-way flights.
To make a flight request, travelers may visit www.AirPartner.com or email [email protected]. Follow Air Partner on Instagram @airpartner, Twitter @airpartnerusa, and Facebook @airpartnerplc.
###
About Air Partner
Founded in 1961, Air Partner is a global aviation services group providing aircraft charter and aviation safety & security solutions to industry, commerce, governments, and private individuals, across civil and defense organizations. The Group has two divisions: Air Partner Charter, comprising Group Charter (formerly Commercial Jets), Private Jets, Freight and Remarketing; and Air Partner Safety & Security (formerly Consulting & Training), which comprises Baines Simmons and Redline Assured Security.
Group Charter charters large airliners to move groups of any size. Private Jets offers the Company's unique pre-paid JetCard scheme and on-demand charter for up to 19 people. Freight charters aircraft of every size to fly almost any cargo anywhere, at any time. Air Partner Remarketing provides comprehensive remarketing programs for all types of commercial and corporate aircraft to a wide range of international customers.
Baines Simmons offers Aviation Safety Management, Fatigue Risk Management, Air Traffic Services, Wildlife Hazard Management and Aircraft Registry Services. Redline Assured Security delivers government-standard security training and solutions.
Air Partner has 17 offices across three continents, with its headquarters located alongside Gatwick airport in the U.K. The group employs around 450 aviation professionals globally and operates 24/7. Air Partner is listed on the London Stock Exchange (AIR) and is the only publicly listed air charter broker and aviation safety & security consultancy. It is ISO 9001:2015 compliant for commercial airline and private jet solutions worldwide.
More information is available on the company's website (www.airpartner.com).
Media Contact:
Hemsworth Communications
(954) 716-7614 or [email protected]
This message was sent to [email protected]
Hemsworth Communications
1510 SE 17th Street, Suite 200A
Fort Lauderdale, FL 33316