Air Partner Suggests Top Summer Travel Destinations for Private Jet Escapes, Based on Current Booking Trends
Private Aviation Leader Offers Luxury Travelers Added Peace of Mind Amid COVID-19 Global Pandemic, Along with Increased Safety Procedures for All Flights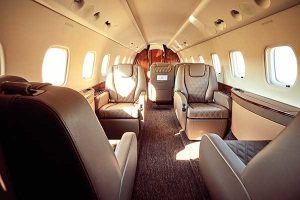 FORT LAUDERDALE, Fla. – June 29, 2020 – With summer officially underway and luxury travelers eager to escape as many COVID-19-related restrictions are lifted, global private aviation leader Air Partner is reporting an uptick in inquiries for new flights and an increase in demand for travel to secluded Caribbean islands and outdoor-oriented U.S. destinations. Based on these new booking patterns, the company is offering insight into some of the summer travel destinations that will attract luxury travelers.
"As the travel industry begins to see the first signs of recovery since the COVID-19 pandemic, we are helping our clients every step of the way with proper planning and coordination for their flights as they head out on their long-awaited vacations and look for sensible destinations," said David McCown, president of Air Partner U.S. "There are plenty of logistical and safety factors that must be considered before traveling right now, and our account managers are here to help alleviate anxieties by providing high-quality, tailored charter solutions."
From vacationing in an individually appointed oceanfront cottage on a private island in the Bahamas to a luxury golf resort in the Cape Cod region of Massachusetts, luxury travelers are increasingly turning to charter as an alternative, safer way to fly this summer – and beyond. With access to routes instantly as they open up, as well as smaller airports that commercial flights can't reach, Air Partner can take clients nearly anywhere they want to go, including the below destinations that are now available for travel:
The Islands of the Bahamas

The Bahamas archipelago is an ecological oasis sprinkled over 100,000 square miles of ocean, starting just 50 miles off the coast of Florida. For jetsetters whose idea of paradise is a private villa on a private island, they can look no further than the idyllic Kamalame Cay, located off the coast of Andros Island, or the remarkably secluded Fowl Cay, located among the beautiful Exumas Islands.

San José del Cabo, Mexico

Nestling a long stretch of white sandy shoreline on the edge of the Sea of Cortés, the relaxed community of San José del Cabo, Los Cabos offers an abundance of traditional Mexican charm and hospitality. Recognized for its hygiene and sanitary measures by the World Travel and Tourism Council (WTTC) with the "Safe Travels" stamp of approval, this elegant colonial town is full of charming buildings, art, wildlife, and luxury seaside accommodations.

St. John, U.S. Virgin Islands

Though St. John is one of the smallest of the U.S. Virgin Islands, it has been referred to as the "Beverly Hills of the Caribbean" due to its modern luxuries and unspoiled beauty. Renowned for its crystal sands and thriving coral reefs, St. John makes for an adventure-filled tropical vacation.

Lake Coeur d'Alene, Idaho

In the midst of a beautiful mountain setting, Lake Coeur d'Alene is the second largest lake in Northern Idaho and known as the playground of the Pacific Northwest. This breathtaking lake boasts around 135 miles of shoreline that is dotted with beaches, parks, hiking trails, and more.

Cape Cod, Martha's Vineyard & Nantucket, Massachusetts

This picturesque area is home to 27,000 acres of jaw-dropping beaches, dramatic cliffs, and dreamy small towns. Nantucket is a secluded island lined with high-end restaurants and boutiques. A haven for beachgoers, foodies, and golf aficionados, Martha's Vineyard sits just south of the gorgeous Cape Cod peninsula, offering fresh sea air, beautiful beaches, walking, and biking trails and glorious gardens.
In response to COVID-19, Air Partner has put additional safety measures in place on all of its flights with the support of its dedicated Safety & Security division and Redline Assured Security, which is responsible for advising airports, airlines, and critical national infrastructure properties around the world on risk management. All cabin surfaces are disinfected prior to every flight, and in addition, Air Partner is providing temperature checks at each airport prior to boarding, and ensuring social distancing is followed by all flight crew.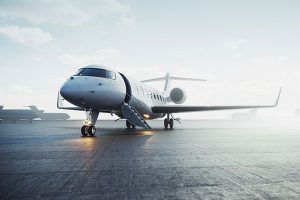 To help travelers plan ahead with peace of mind during these uncertain times, Air Partner's JetCard membership program includes a flexible cancellation policy, which allows those flying within the company's continental U.S. service area to change their destination, or cancel the trip entirely, up to 24 hours before the flight without incurring any cancellation fees. JetCard members also enjoy guaranteed availability of aircraft with a 12 hours' notice, offering unprecedented flexibility in the private jet space.
To make a flight request, travelers may visit www.AirPartner.com or email [email protected]. Follow Air Partner on Instagram @airpartner, Twitter @airpartnerusa, and Facebook @airpartnerplc. 
###
About Air Partner
Founded in 1961, Air Partner is a global aviation services group providing aircraft charter and aviation safety & security solutions to industry, commerce, governments and private individuals, across civil and defense organizations. The Group has two divisions: Air Partner Charter, comprising Group Charter (formerly Commercial Jets), Private Jets, Freight and Remarketing; and Air Partner Safety & Security (formerly Consulting & Training), which comprises Baines Simmons and Redline Assured Security. 
Group Charter charters large airliners to move groups of any size. Private Jets offers the Company's unique pre-paid JetCard scheme and on-demand charter for up to 19 people. Freight charters aircraft of every size to fly almost any cargo anywhere, at any time. Air Partner Remarketing provides comprehensive remarketing programs for all types of commercial and corporate aircraft to a wide range of international customers. 
Baines Simmons offers Aviation Safety Management, Fatigue Risk Management, Air Traffic Services, Wildlife Hazard Management and Aircraft Registry Services. Redline Assured Security delivers government-standard security training and solutions. 
Air Partner has 17 offices across three continents, with its headquarters located alongside Gatwick airport in the U.K. The group employs around 450 aviation professionals globally and operates 24/7. Air Partner is listed on the London Stock Exchange (AIR) and is the only publicly listed air charter broker and aviation safety & security consultancy. It is ISO 9001:2015 compliant for commercial airline and private jet solutions worldwide. 
More information is available on the company's website (www.airpartner.com).
Media Contact:
Kayla Louttit / Adrianne Richardson
Hemsworth Communications
(954) 716-7614 or [email protected]