AMAWATERWAYS CO-FOUNDER KRISTIN KARST NAMED TO INC.'S PRESTIGIOUS "FEMALE FOUNDERS 100" LIST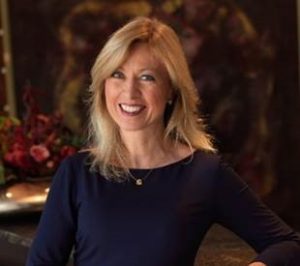 The Only Travel Industry Executive Recognized, Karst is Honored for Personalizing River Cruising on List of Female Entrepreneurs Transforming Every Industry in America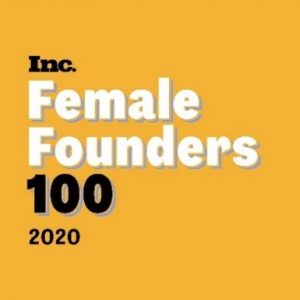 CALABASAS, CA – (October 15, 2020) – AmaWaterways today proudly announced Co-Founder and Executive Vice President Kristin Karst has earned a coveted spot on Inc.'s 2020 "Female Founders 100" list. The list, now in its third year, honors an influential, ambitious and diverse group of 100 women annually who are building America's most inspiring businesses. As a pioneer in river cruising and one of the travel industry's leading executives, Karst joins the list of remarkable women who are leading innovative companies in a vast range of global industries.
"I am honored and truly humbled to be named to this year's Inc. Female Founders 100 list," said Karst. "Ama means love, and the journey of creating and growing AmaWaterways has been a true labor of love. Since co-founding the company more than 18 years ago, I have remained passionate about sharing that spirit of love with everyone who sails on an AmaWaterways river cruise or works as part of our global team in our offices and on board our ships. I am so proud of how far the company has come – from one ship to now 25 ships sailing the world's most iconic rivers – and it has been a team effort all along the way. This year has been particularly hard on the travel industry and challenged us as leaders to stay on a positive path, open to new ideas and supporting our travel advisor partners while creating inspirational messages to keep our guests dreaming about future river cruise experiences."
Originally from Dresden, Germany, Karst developed a love for travel early on, working during her school breaks for a travel agency. After earning a degree in Hospitality Management followed by an MBA from the University of Dresden, she worked for American Express in Germany and Switzerland for eight years before moving to the United States in 1999. She began working for a river cruise line and three years later founded AmaWaterways with entrepreneurial partners Rudi Schreiner and the late Jimmy Murphy. Today, the leading river cruise line owns and operates 25 river cruise ships in Europe, Asia and Africa and has become the recognized leader in river cruising innovation and customer service.
As executive vice president and co-founder, Karst focuses on bringing fresh, innovative ideas to the company while leveraging her European heritage, commitment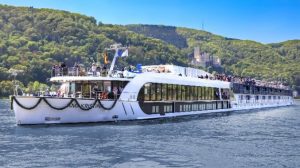 to personalized customer service and passion for health and wellness. Innovations such as bicycles on board, dedicated Wellness Hosts and hosted wine themed cruises are examples of successful trends that Karst has pioneered. She has been a role model for women within the travel industry and contributed to AmaWaterways' reputation for unwavering support of the travel advisor community.
"Our team vetted thousands of applications to find the 100 women highlighted on this list. It's the most inspiring work we do all year, and we're so thrilled to be able to feature these fierce, accomplished entrepreneurs and start to give them the recognition they deserve," said Inc. editor-at-large Kimberly Weisul.
Introduced in 2018, the Female Founders 100 list was quickly established as one of Inc.'s most esteemed franchisees. Inc. editors and writers spent the past year researching candidates for the list, considering a wealth of exciting and accomplished candidates. The final list recognizes entrepreneurs of every age, background and geography-from early-stage founders with world-changing ideas to women who have taken companies public, sold them to big buyers or spent decades building and running their businesses. Each of the chosen founders has left her mark on her industry in the past year, setting audacious goals or achieving business milestones.
"We are extremely proud that Kristin has been recognized with this award, " said Rudi Schreiner co-founder and president. "Her positivity, influence and entrepreneurial spirit can be seen and felt in all areas of our business, including in the young team members she personally mentors to ensure AmaWaterways continues to have a strong, well-rounded and diverse leadership team to successfully navigate unforeseen obstacles now and in the future."
Inc.'s Female Founders 100 issue (November 2020) is available online now at https://www.inc.com/magazine and on newsstands beginning October 27. Join the Female Founders 100 conversation using #FemaleFounders.
To book any AmaWaterways river cruise, contact your preferred Travel Advisor, call 1.800.626.0126 or visit AmaWaterways.com. Follow AmaWaterways on Facebook at Facebook.com/AmaWaterways, Instagram @AmaWaterways, Twitter @AmaWaterways, and YouTube at YouTube.com/AmaWaterways.
About AmaWaterways
A family-owned company celebrating 18 years on the river, AmaWaterways offers unforgettable river cruises with 25 ships sailing Europe's Danube, Rhine, Moselle, Main, Rhône, Saône (2021), Seine, Garonne, Dordogne, Dutch and Belgian Waterways and Douro Rivers, Asia's Mekong and Africa's Chobe and Nile Rivers (2021). Led by experienced river cruise co-founders Rudi Schreiner and Kristin Karst, the company is renowned for its innovative stateroom design featuring unique "twin balconies;" its wellness activities including a wide choice of included shore excursions featuring biking and hiking options for the active traveler; and its award-winning dining—including The Chef's Table specialty restaurant as well as complimentary fine wine, beer and soft drinks with lunch and dinner. Modern, spacious and tastefully decorated, each ship features onboard amenities such as hair and massage salons and a fitness room, and many have heated outdoor swimming pools with swim-up bars. AmaWaterways leads the river cruise industry in innovation highlighted with the launch of AmaMagna, which at twice the width of traditional river ships, offers a new dimension in luxury river cruising. The company also offers a variety of themed sailings and brand relationships, with sailings geared towards active travelers and families as well as group and charter options.
With the highest-rated ships in Europe according to the third edition of Berlitz: River Cruising in Europe & the USA, AmaWaterways has received countless honors and accolades including Cruise Critic's 2019 Editor's Pick Award for "Best River Cruise Line" and "Best for Active Cruisers," 2018 AFAR Reader's Choice Award for "Best River Cruise Line" and inclusion of AmaMagna in 2019 TIME "World's Greatest Places." In addition, 18 river cruise ships in its European fleet have earned the Green Award certification, recognized for industry-leading safety, quality and environmental performance.
# # #
MEDIA CONTACTS:
Samantha Jacobs or Carter Long, Hemsworth Communications
(678) 631-9974 or [email protected]
This message was sent to [email protected]
Hemsworth Communications
1510 SE 17th Street, Suite 200A
Fort Lauderdale, FL 33316