Luxury River Cruise Line Announces Groundbreaking Offers on Select 2023 and 2024 River Cruise Vacations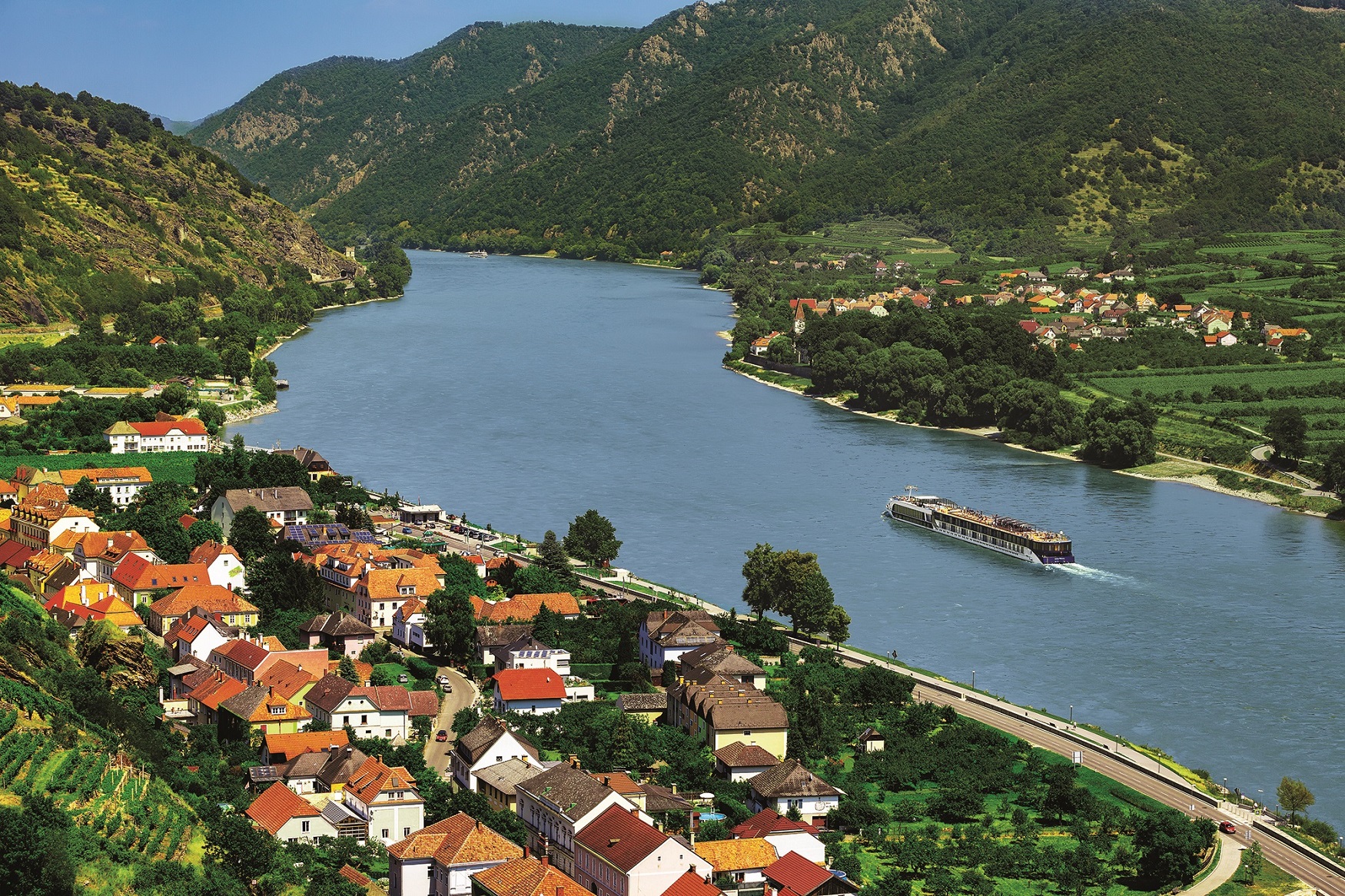 CALABASAS, Calif. – (April 11, 2023) – Award-winning river cruise line AmaWaterways today announced the extension of its popular pre- or post-cruise Complimentary Land Package offer on select itineraries in 2023 and 2024, as well as amazing fixed price airfares on select Europe departures with new offer, AirPlus. Travelers eager to discover new horizons can reserve their river cruises by June 30, 2023, and enjoy extra savings while extending their vacations with a complimentary two-, three- or four-night land package. When reserving their next river cruise with AmaWaterways, the limited-time AirPlus offer allows travelers to enjoy economy airfare at $899 from all major U.S. gateways on a wide selection of departure dates between June 19 and November 23, 2023. Travelers can customize their experience with the option of Premium Economy Air at $2,299 or Business Class Air at $4,299.
"We first launched our Complimentary Land Package offer in 2022, in response to the increasing demand for longer, more immersive vacations," Kristin Karst, co-founder and executive vice president of AmaWaterways, said. "This promotion has been so successful that we are thrilled to extend it on select 2023 and 2024 cruises. When added to their river cruise, these land packages give travelers the luxury of time, with more possibilities to explore incredible countries while staying in world-class hotels and enjoying the concierge-level services provided by our devoted cruise managers. We hope this extension, paired with our incredible limited-time AirPlus fixed price airfare offer, will be an additional incentive for our guests to enjoy an unforgettable European summer vacations with their loved ones.''
On select dates, AirPlus can be combined with the Complimentary Land Package offer, allowing guests to enjoy exceptional added value on their entire AmaWaterways journey. Some examples of popular itineraries with departure dates combining both Complimentary Land Package and AirPlus offers include:
Experience the award-winning AmaMagna and its top-of-the-line amenities including a brand new pickleball court while cruising between Budapest, Hungary and Vilshofen, Germany with complimentary two- or three-nights pre- or post-cruise package in Budapest or Prague. The four 2023 departures allow guests to combine both offers including three summer departures and one just in time for AmaMagna Halloween celebrations.
Discover five different countries on this mesmerizing itinerary sailing though France, Germany, the Netherlands and Switzerland while benefiting from a three-night post-cruise Complimentary Land Package in mesmerizing Lake Como, Italy. Travelers can take advantage of this offer combined with AirPlus on 12 different dates, running from mid-July to the end of November.
This summer, travelers can discover Europe's fascinating scenery on one of AmaWaterways' itineraries sailing on the Rhine, Maine or Moselle rivers. With four departures combining Complimentary Land Package and AirPlus offers throughout July and August, guests can make the most of their European vacation by staying longer for less.
Whether travelers want to dive into the World's History by visiting Normandy or discover the hidden gems at sites memorialized by famous Impressionist painters along France's Seine River, both itineraries offer several dates this summer where guests can combine the Complimentary Land Package offer with the AirPlus fixed-price air promotion. Depending on the itinerary, guest can benefit from pre- or post-cruise packages in Paris or Saint-Malo and enjoy their stay at world class four- and five-star hotels, enjoy convenient transfers and portage service between hotels and the ship, as well as the services of their AmaWaterways cruise manager throughout the journey.
In addition to the extended Complimentary Land Package and brand-new AirPlus offers, AmaWaterways also announced the extension of its Early Booking Reward on the new 2024 Colombia sailings on the Magdalena River. Travelers benefit from a 5% reduction on balcony staterooms and suites when they book their 2024 cruise by June 30, 2023. Also extended until June 30, 2023 is the Mekong 2-For-1 Land Package Offer on select 2023 and 2024 cruises through Vietnam and Cambodia.
AmaWaterways boasts thousands of river cruise combinations in Europe where guests can save 10% on their second and consecutive sailings, with no limit on the number of additional cruises. Depending on the selected departure date, Combination Cruise savings can be combined with AirPlus and the Complimentary Land Offer, creating an attractive incentive for travelers to stay longer and explore more of Europe in 2023 with AmaWaterways.
Visit AmaWaterways.com/special-offers for details on applicable dates and terms and conditions for all offers. To book an AmaWaterways river cruise for a client, call 1-800-626-0126 or visit AmaWaterways.com. Follow AmaWaterways on Facebook at Facebook.com/AmaWaterways, Instagram @AmaWaterways, Twitter @AmaWaterways, and YouTube at YouTube.com/AmaWaterways.
# # #
MEDIA NOTE: Hi-res images can be found HERE.
About AmaWaterways
Family-owned and operated for more than 20 years, AmaWaterways offers unparalleled river cruise experiences with 28 custom-designed ships sailing Europe's Danube, Douro, Rhine, Moselle, Main, Rhône, Saône, Seine, Garonne and Dordogne Rivers, and Dutch and Belgian Waterways; Southeast Asia's Mekong River; Africa's Chobe River; Egypt's Nile River and Colombia's Magdalena River (2024). Co-founded by pioneering river cruise executives Rudi Schreiner, Kristin Karst and Jimmy Murphy, the company is renowned for its warm and welcoming crew; innovative and sustainable ship design; wellness activities (including a wide choice of included small group shore excursions featuring biking and hiking options); and award-winning, locally sourced cuisine paired with complimentary fine wine. Modern, spacious and tastefully decorated, most AmaWaterways ships welcome an average of just 150 guests and feature onboard amenities such as a stunning Main Lounge, specialty Chef's Table restaurant, hair and massage salons, Sun Deck walking track, and heated outdoor swimming pools with swim-up bars. AmaWaterways leads the river cruise industry in innovation, highlighted by the launch of the revolutionary AmaMagna, and the introduction of the history-making Seven River Journey itineraries. The company also offers a variety of themed sailings and brand relationships, with sailings geared towards active travelers and families, as well as group and charter options.
MEDIA CONTACT:
Becca Maroney or Lily Dyrsten
203-807-3450 or [email protected]