Travel Advisors Can Secure Additional TCs on Air and Land Packages on Select
2023 and 2024 Europe and Mekong River Cruises Booked by March 31, 2023
CALABASAS, Calif. – (February 15, 2023) – Award-winning luxury river cruise line AmaWaterways announced the extension of its popular Tour Conductor (TC) credit promotion, allowing travel advisors booking groups of 10 or more guests the opportunity to earn TCs on river cruise, airfare, and pre- and post-cruise land packages. With the limited time offer, travel advisors can earn unlimited TCs on all new group contracts signed with deposits paid between October 1, 2022, and March 31, 2023, for travel on select 2023 and 2024 Europe and Mekong River cruise dates. 
"We are thrilled to see the strong rebound in travel, and we are experiencing an unprecedented demand for our innovative group offers," Kristin Karst, co-founder and executive vice president of AmaWaterways, said. "Travel advisors are extremely busy and by offering Tour Conductor credits on all three portions of their client's river cruise vacation – airfare, land packages and river cruise – we're making it easier and even more rewarding for them to trust us with all their group needs."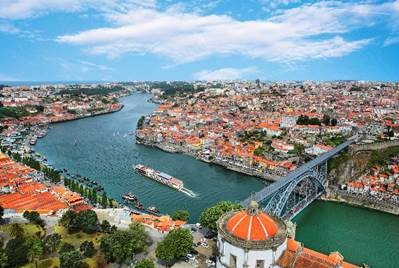 With this extension, travel advisors have until March 31, 2023, to sign a group contract for select Europe and Mekong sailings allowing them to earn one TC credit for every nine full-paying guests booked in each of the three trip components – river cruise, airfare and pre- and post-cruise land packages. TCs can then be applied to the 10th guest or group leader, the value of the TCs can be taken as a discount and shared across the group, or it can be earned as an additional travel advisor commission. The average price paid on each of the three trip components – with the value of the airfare TC credit capped based on class of service – determines the net value of the TCs earned. TC credits earned from airfare and land packages will be awarded after the group is paid in full, no less than 90 days prior to departure. 
Travel advisors can benefit from booking all types of groups – family reunions, special interest speculative groups or affinity groups, earning a generous commission when reserving all components – river cruise, land and air. An abundance of selected departure dates also offer Enhanced Group Benefits with larger savings, and a choice of special onboard amenities for group members or a guaranteed FAM rate for travel advisors to accompany their group. 
AmaWaterways recently launched Course 3 of its popular AmaAcademy, an interactive online education platform that helps travel advisors learn about and sell luxury river cruise vacations. The newest course, entitled "Group Business with AmaWaterways," provides travel advisors important product information and knowledge about group policies and incentives including a variety of group benefits, enhanced earning potential, the simple quoting and booking process and the limited time offer of Tour Conductor Credits on air and pre- and post-cruise land packages. Course 3 graduates who make a new reservation within 90 days of completing the course will receive a $50 reward gift card. New advisors to the AmaAcademy can earn $150 in reward gift cards by completing all three courses and making three reservations within 90 days. Registration for AmaAcademy is via the Travel Advisor Portal found on AmaWaterways.com. 
"Group business is extremely important to AmaWaterways and we are excited to offer a new module as part of our AmaAcademy that focuses on providing travel advisors the information and tools they need to grow their business in this thriving segment," Alex Pinelo, senior vice president of sales, said. "Since the launch of AmaAcademy in 2019, we have had over 15,000 travel advisors complete Course 1, which not only provides them with important product knowledge to grow their business but also qualifies them for reduced FAM rates to experience for themselves our magnificent fleet of 26 ships." 
All 2024 AmaWaterways itineraries are now open for group and FIT reservations including the newest ship, AmaLilia starting March 4, 2024, on the Nile; the early February 11, 2024 season start of AmaMagna on the Danube and AmaLucia on the Rhine, and the extended December festive sailing dates of AmaDouro in Portugal. 
Travel advisors should contact their business development manager or the AmaWaterways Group Sales Department to start earning additional TC credits on groups of 10 or more. 
To book an AmaWaterways river cruise for a client, visit AmaWaterways.com or call 1-800-626-0126. Follow AmaWaterways on Facebook at Facebook.com/AmaWaterways, Instagram @AmaWaterways, Twitter @AmaWaterways, and YouTube at YouTube.com/AmaWaterways. 
See full terms and conditions on the AmaWaterways Travel Advisor Portal. 
# # #
MEDIA NOTE: Hi-res image can be found HERE.
About AmaWaterways
Family-owned and operated for 20 years, AmaWaterways offers unparalleled river cruise experiences with 26 custom-designed ships sailing Europe's Danube, Douro, Rhine, Moselle, Main, Rhône, Saône, Seine, Garonne and Dordogne Rivers, and Dutch and Belgian Waterways; Southeast Asia's Mekong River; Africa's Chobe River; Egypt's Nile River and Colombia's Magdalena River (2024). Co-founded by pioneering river cruise executives Rudi Schreiner, Kristin Karst and Jimmy Murphy, the company is renowned for its warm and welcoming crew; innovative and sustainable ship design; wellness activities (including a wide choice of included small group shore excursions featuring biking and hiking options); and award-winning, locally sourced cuisine paired with complimentary fine wine. Modern, spacious and tastefully decorated, most AmaWaterways ships welcome an average of just 150 guests and feature onboard amenities such as a stunning Main Lounge, specialty Chef's Table restaurant, hair and massage salons, Sun Deck walking track, and heated outdoor swimming pools with swim-up bars. AmaWaterways leads the river cruise industry in innovation, highlighted by the launch of the revolutionary AmaMagna, and the introduction of the history-making Seven River Journey itineraries. The company also offers a variety of themed sailings and brand relationships, with sailings geared towards active travelers and families, as well as group and charter options.
With the highest-rated ships in Europe according to Insight Guide: River Cruising in Europe & the USA, AmaWaterways has received countless honors and accolades including Virtuoso's 2022 Luminaries, Legends and Leaders Award for "Best River Cruise Line" and the American Society of Travel Agents (ASTA) 2022 "River Cruise Line Partner of the Year" (seven years running). In addition, 20 ships in AmaWaterways' European fleet have received the prestigious Green Award certification for industry-leading safety, quality and environmental performance.
MEDIA CONTACT: 
Becca Maroney
203-807-3450 or [email protected]