Leading River Cruise Line Shares Details on New Flavors of Burgundy Itinerary and Celebration of Wine Cruises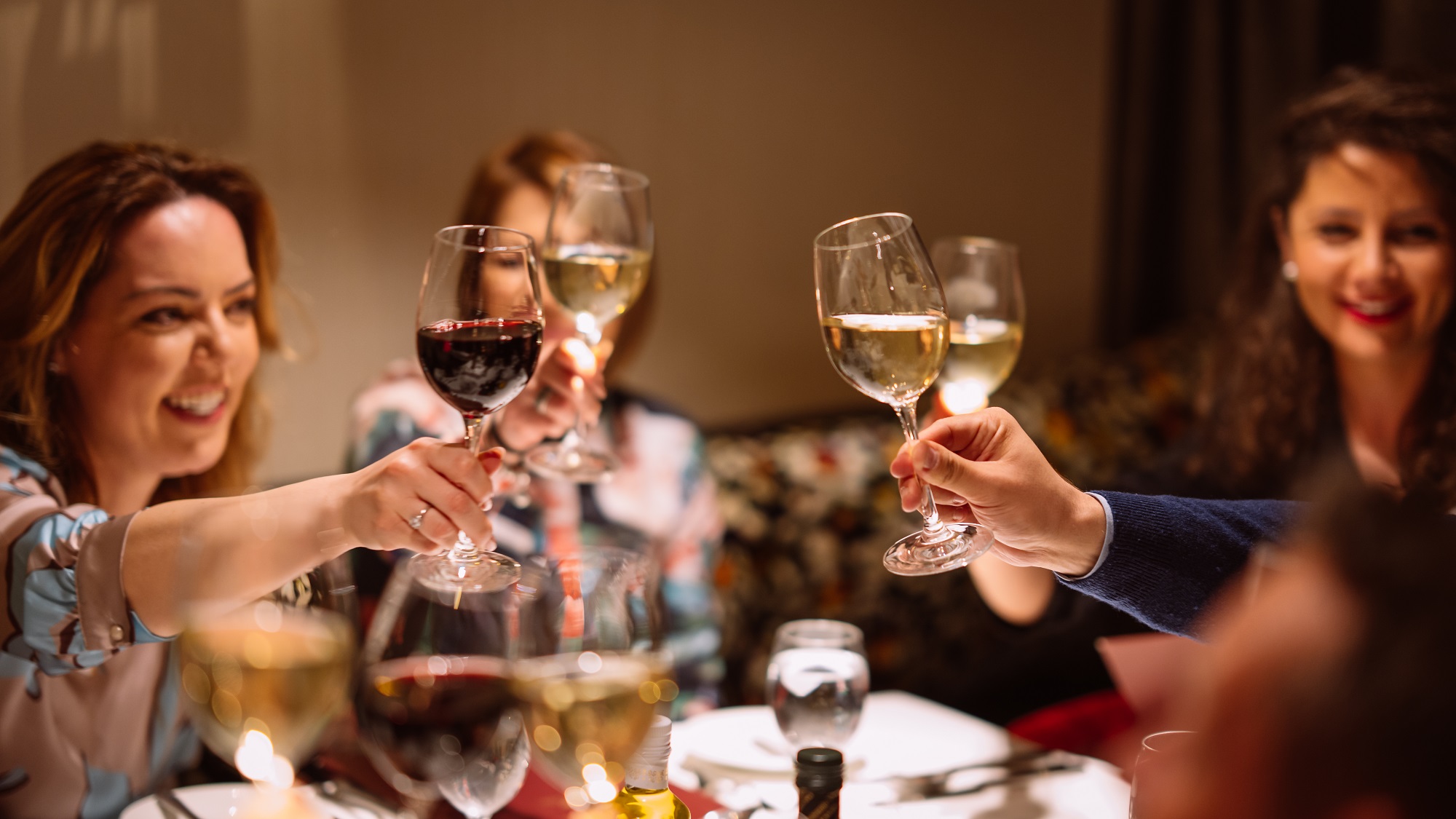 CALABASAS, Calif. – (May 18, 2023) – Just in time for National Wine Day (May 25), award-winning river cruise line AmaWaterways shared details on its newest French itinerary debuting in 2024, Flavors of Burgundy, embarking guests on a tasty journey along the Saône River visiting a collection of France's most prestigious vineyards. This announcement comes along with the unveiling of eminent wine hosts who will welcome guests on AmaWaterways' 2023 and 2024 series of Celebration of Wine River Cruises. Guests are invited to choose from over 60 hosted departures each year designed to delve deeper into the flavors of Europe through a menu of exclusive wine and culinary experiences. 
"Since the debut of our Celebration of Wine River Cruises in 2010, we've continued to see increasing demand for these epicurean experiences giving our guests the opportunity to sip local wine while sailing through breathtaking wine regions of the world alongside acclaimed North American and European wine hosts," said Kristin Karst, co-founder and executive vice president of AmaWaterways. "The interest for the fascinating world of French wines is such that we decided to specially curate this new Flavors of Burgundy itinerary, that will take our guests on an unforgettable journey through the beautiful vineyards of this renowned wine producing region of France." 
The Flavors of Burgundy itinerary takes epicurean travelers on a palate-pleasing river cruise journey between Dijon and Lyon highlighting the distinctive French flavors throughout the Burgundy region. This mesmerizing sail will bring guests to some of France's most iconic vineyards and charming châteaux as they savor exquisite regional cuisine and delightful treats on board and in the wonderful ports visited along the way. An exclusive video showcasing highlights of the Flavors of Burgundy itinerary can be found here. 
Each Celebration of Wine River Cruise features enhanced epicurean experiences and is hosted by a qualified wine expert from North America or Europe. AmaWaterways' diverse, curated line-up of wine hosts represents a selection of notable wine experts including vineyard owners, winemakers, certified sommeliers and wine educators. The hosts bring hand-selected wines on board to serve during a special meal, tastings, or seminars, all included in the price of the cruise. Some wines come from the expert's own winery while other selections may be sourced from wineries located along the river cruise itinerary. 
In 2023, AmaWaterways offers more than 60 Celebration of Wine River Cruises. A sample of itineraries and wine hosts to choose from include: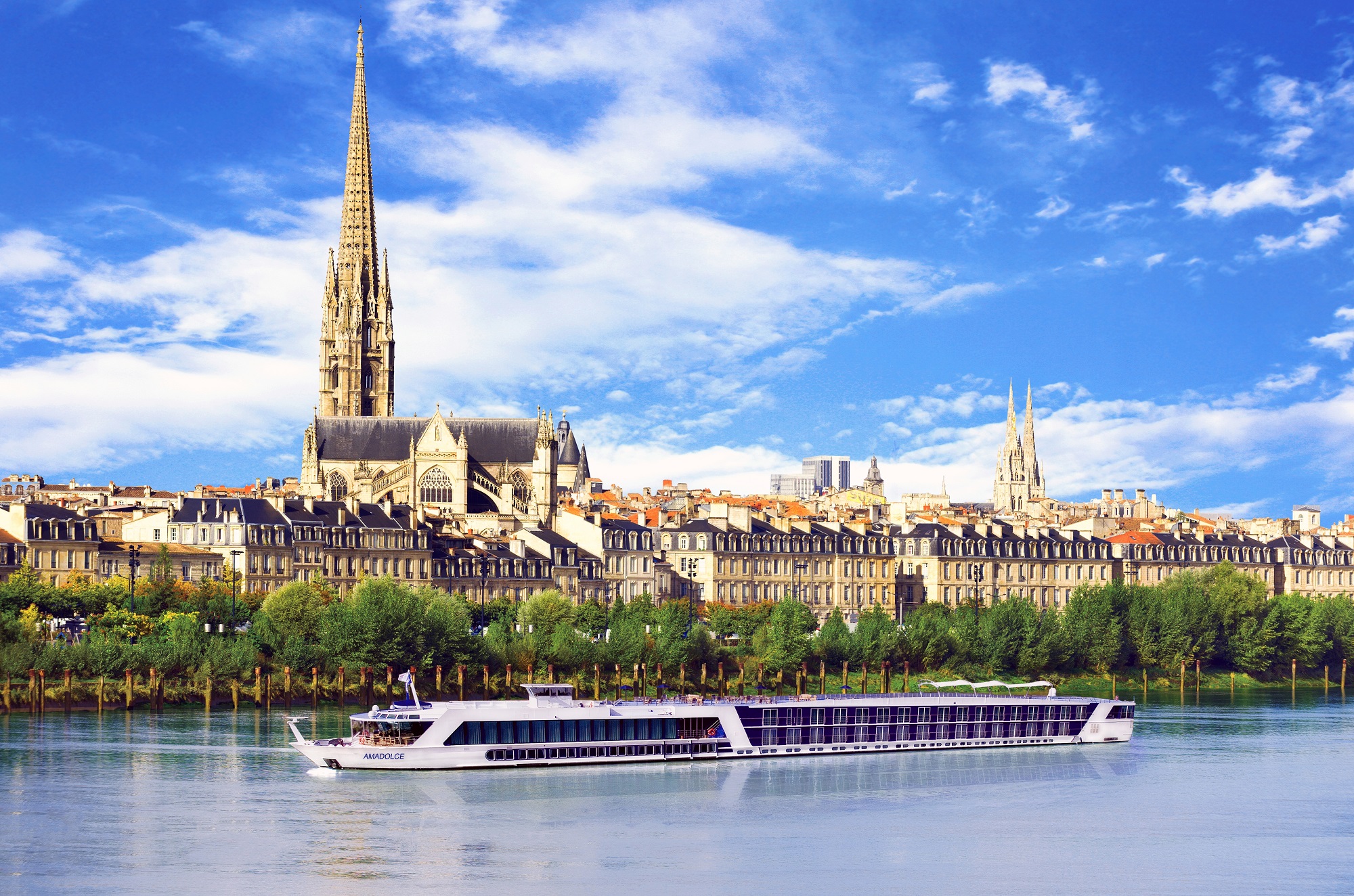 Epicurean travelers will sail to France's legendary wine capital, Bordeaux, and explore iconic chateaux, timeless vineyards and indulge in delicious wine tastings in the charming towns of Libourne, Blaye, Bourg, Pauillac and Cadillac. In addition, travelers can extend their stay with a pre-cruise land package of two-nights in Bilbao and two-nights in San Sebastian and a post-cruise land package, which includes two-nights in the Loire Valley and one-night in Paris. Guests can choose from eight Bordeaux Celebration of Wine River Cruises in June, July, August, October and November of 2023, including:
November 9, 2023, with wine host Mark Newman, CEO of Accolade Brands Inc. and SteakHouse Vineyards, California.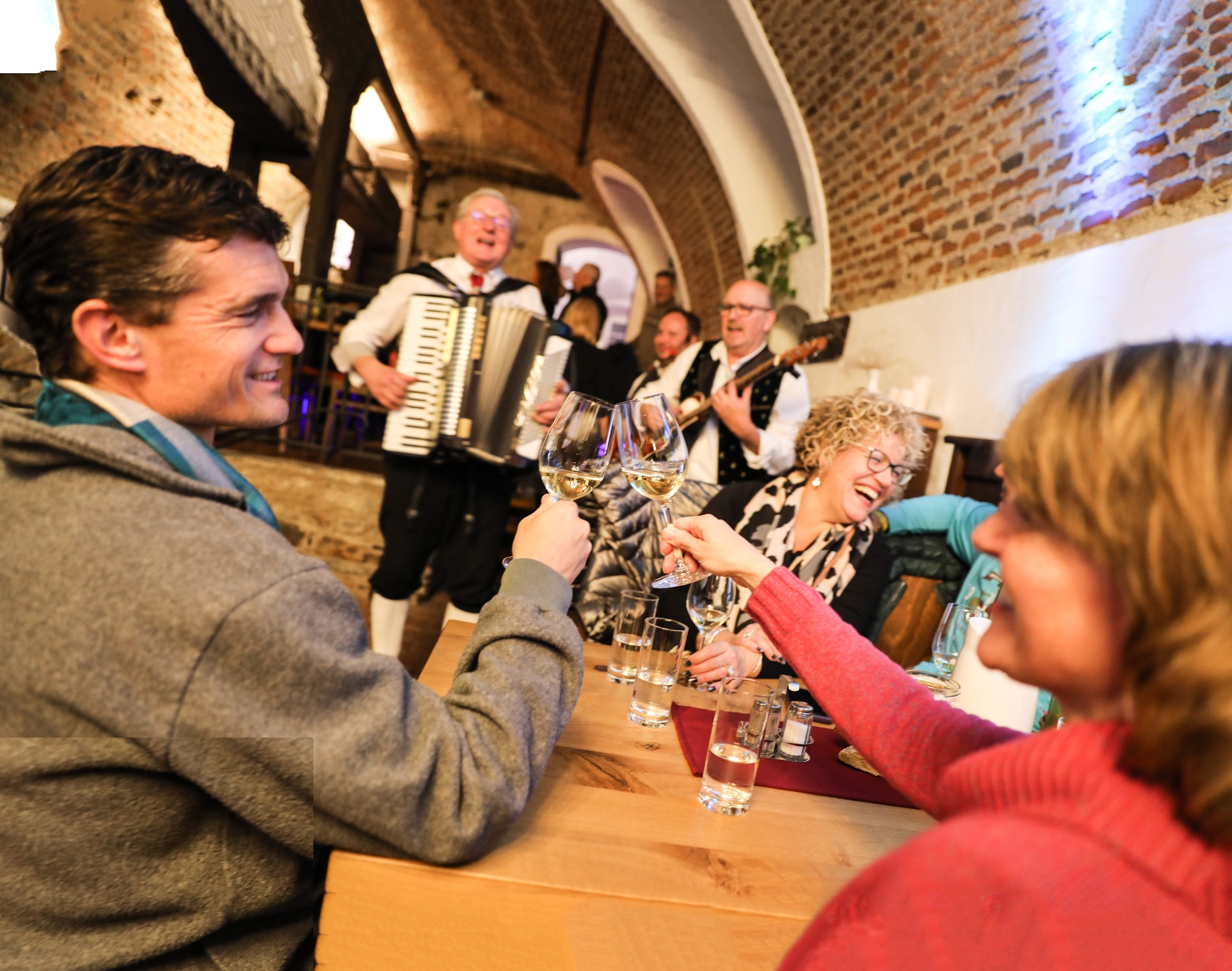 Travelers can let wine and music carry them along the melodious Danube on board the luxurious AmaMagna between Budapest and Vilshofen. The adventure through Austria, Germany and Hungary takes guests through magnificent capital cities to indulge in the flavors of the regions, like the delicate, apricot-scented wines of Austria's Wachau Valley. While cruising on board AmaMagna, guests will enjoy an exclusive wine festival in Spitz, Austria. Travelers can extend their journey with pre- or post-cruise land packages in Budapest and Prague. Guests can choose between two AmaMagna Celebration of Wine River Cruises in October and November of 2023, including:
November 12, 2023, with wine host Guy Davis, winemaker and owner of Davis Family Vineyards, Healdsburg, California.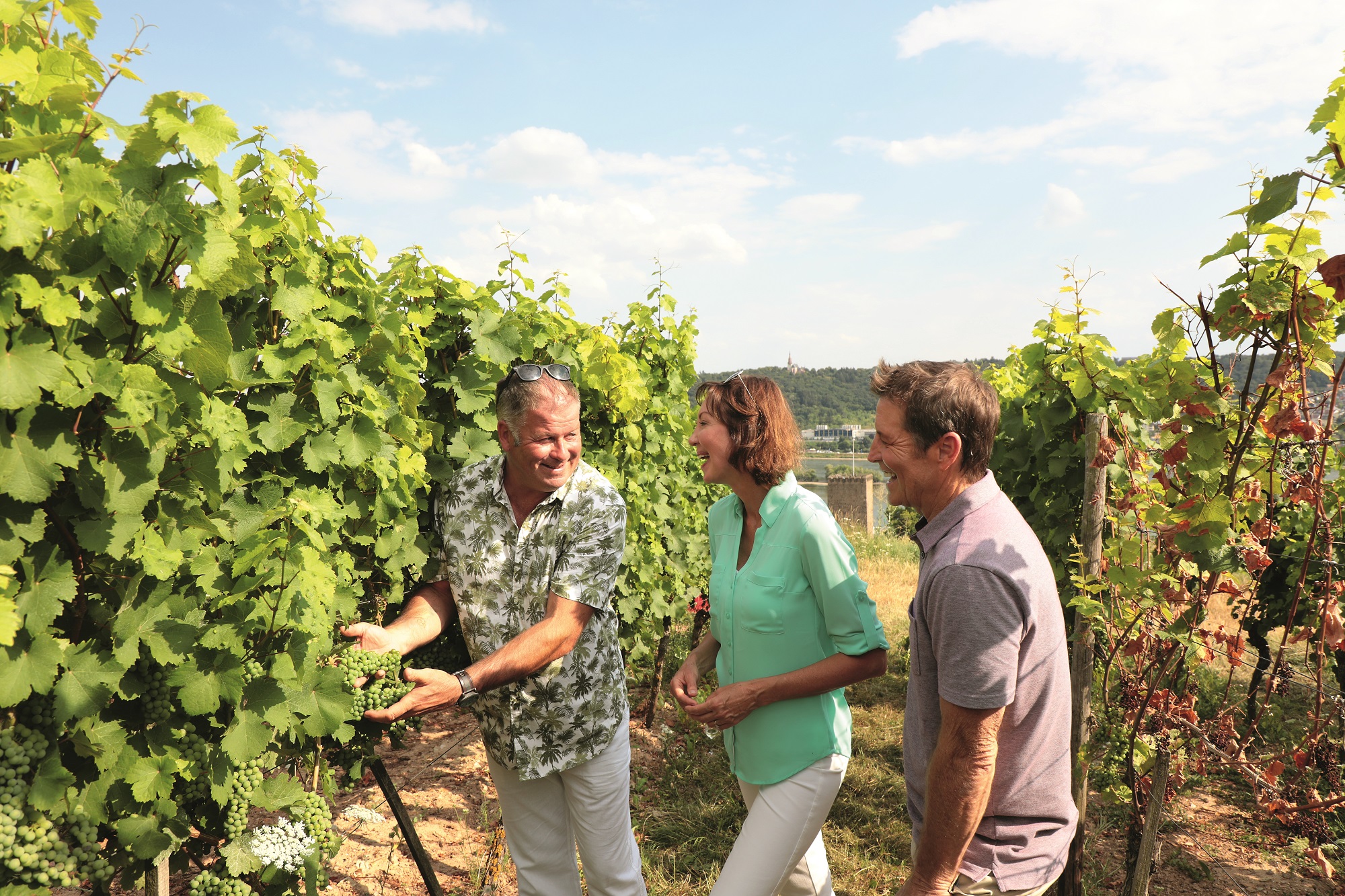 During this incredible wine-themed journey along the Rhine River, travelers will discover the flavor of this tantalizing region through epicurean experiences, such as wine tastings and a vineyard hike in Rüdesheim, known for its Riesling wine. In addition, guests can extend their journey with a two-night pre-cruise land package in Amsterdam or a post-cruise land package with two-nights in Lake Lucerne and two-nights in Zurich. Guests can choose from three Captivating Rhine Celebration of Wine River Cruises in August and November of 2023, including:
November 9, 2023, with wine host Anna-Maria dos Remedios, winemaker and owner of Idle Hour Winery, Oakhurst, California. 
To book an AmaWaterways river cruise for a client, call 1-800-626-0126 or visit AmaWaterways.com. Follow AmaWaterways on Facebook at Facebook.com/AmaWaterways, Instagram @AmaWaterways, Twitter @AmaWaterways and YouTube at YouTube.com/AmaWaterways. 
# # #
MEDIA NOTE: Hi-res images can be found HERE.
About AmaWaterways
Family-owned and operated for more than 20 years, AmaWaterways offers unparalleled river cruise experiences with 28 custom-designed ships sailing Europe's Danube, Douro, Rhine, Moselle, Main, Rhône, Saône, Seine, Garonne and Dordogne Rivers, and Dutch and Belgian Waterways; Southeast Asia's Mekong River; Africa's Chobe River; Egypt's Nile River and Colombia's Magdalena River (2024). Co-founded by pioneering river cruise executives Rudi Schreiner, Kristin Karst and Jimmy Murphy, the company is renowned for its warm and welcoming crew; innovative and sustainable ship design; wellness activities (including a wide choice of included small group shore excursions featuring biking and hiking options); and award-winning, locally sourced cuisine paired with complimentary fine wine. Modern, spacious and tastefully decorated, most AmaWaterways ships welcome an average of just 150 guests and feature onboard amenities such as a stunning Main Lounge, specialty Chef's Table restaurant, hair and massage salons, Sun Deck walking track, and heated outdoor swimming pools with swim-up bars. AmaWaterways leads the river cruise industry in innovation, highlighted by the launch of the revolutionary AmaMagna, and the introduction of the history-making Seven River Journey itineraries. The company also offers a variety of themed sailings and brand relationships, with sailings geared towards active travelers and families, as well as group and charter options.
MEDIA CONTACT:
Becca Maroney or Lily Dyrsten
203-807-3450 or [email protected]