Luxury River Cruise Line Announces Exclusive Danube Sailing with the Los Angeles Master Chorale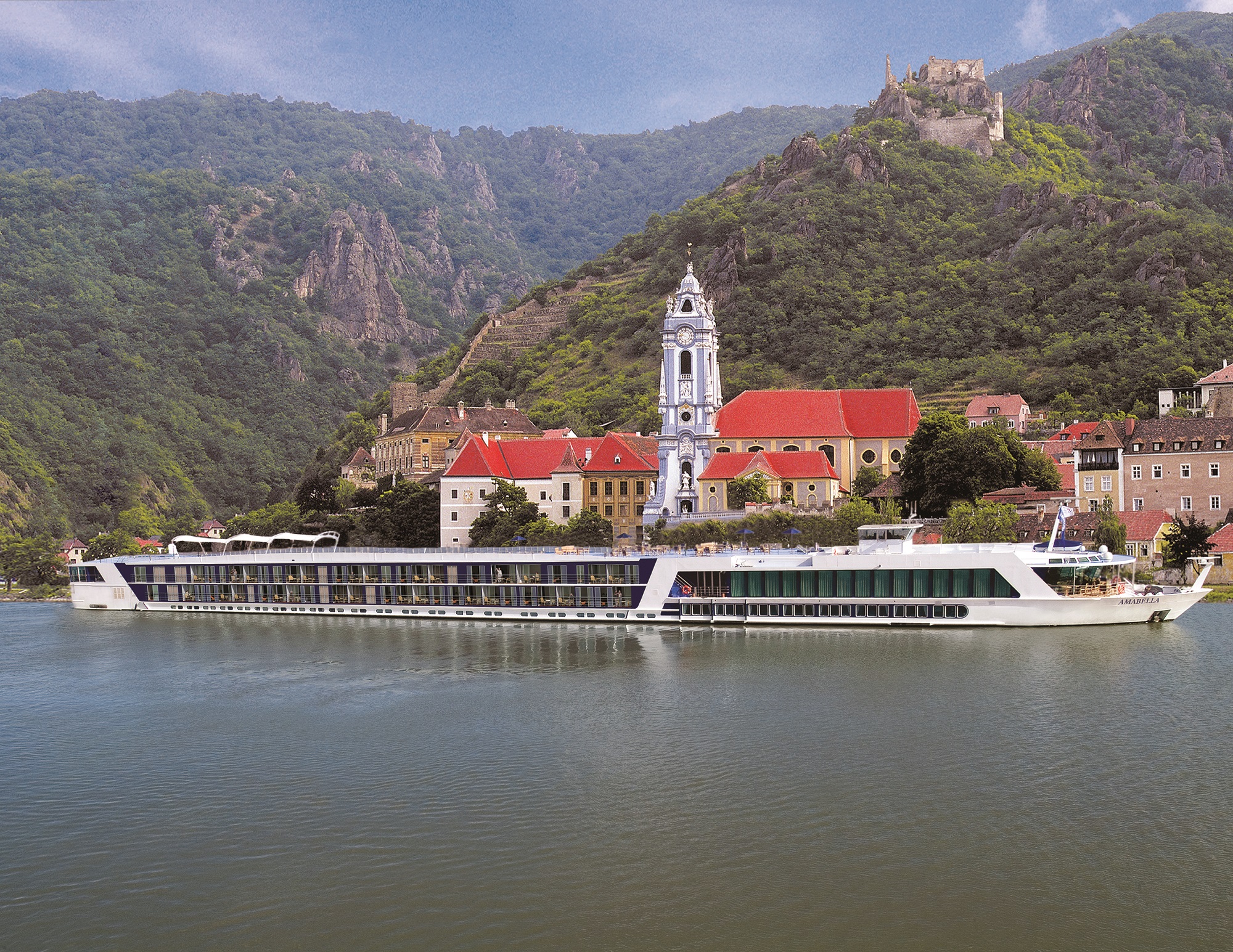 CALABASAS, Calif. – (March 30, 2023) – Luxury river cruise line AmaWaterways today announced a new partnership with the Los Angeles Master Chorale. In addition to supporting the Chorale's regular season of public performances in the Walt Disney Concert Hall and the prestigious Annual Gala this year featuring Artistic Honoree Germaine Franco, the partnership brings members of the chorale on board for a very special seven-night Romantic Danube river cruise from Vilshofen, Germany to Budapest, Hungary. This unique sailing embarking July 24, 2023, aboard the 160-passenger AmaBella, includes a complimentary two-night pre-cruise land package in Munich, Germany.* While following in the footsteps of Mozart and Strauss along the legendary Danube River, guests will enjoy exclusive musical experiences with intimate on board performances from chorale members. 
"We are proud to be the Los Angeles Master Chorale's official river cruise line," Kristin Karst, co-founder and executive vice president of AmaWaterways, said. "Becoming a sponsor and being able to assist with community outreach for their chorale projects means a lot to us, as music is deeply anchored in the roots of AmaWaterways. Music plays an important role in how travelers experience and appreciate the history and culture of a country, and it is amazing to be able to offer our guests the opportunity to sail with professional singers while exploring Europe's most magical, artful cities along the Danube River." 
Europe's rivers have inspired some of the most legendary musical compositions, from Strauss's Blue Danube waltz to Mozart's Linz Symphony. This rich musical past is echoed in many aspects of AmaWaterways history. Many ships of the award-winning fleet were named after musical elements, compositions and instruments including AmaCello, AmaCerto, AmaDante, AmaDolce, AmaSonata and AmaViola.
This unique Romantic Danube departure further highlights AmaWaterways' strong connection with Europe's melodic past, pairing the luxury of modern river cruising with the beauty of classical music as guests visit grand European cities such as Budapest, Vienna, Salzburg and Bratislava, where some of the world's greatest music was composed and performed. From exploring the birthplaces of Mozart and Strauss to grand abbeys and fortresses perched high above the river – as well as iconic UNESCO World Heritage Sites – cruising the Danube is both regal and romantic. Travelers will indulge in exquisite locally sourced food and hand selected regional wines and be treated to live musical performances from members of the Los Angeles Master Chorale.
"The Los Angeles Master Chorale is grateful to AmaWaterways for their sponsorship and support of the arts," Chief Advancement Officer of the Los Angeles Master Chorale Elizabeth Greenway said. "Our partnership is driven by a shared belief in the joy and power of choral music and helps to bring the concert experience to a wider audience, from the Walt Disney Concert Hall stage to now, AmaWaterways' spectacular ships." 
Travelers who reserve the special July 24, 2023, sailing by June 30, 2023 will receive a two-night complimentary pre-cruise land package in the Bavarian capital city of Munich, Germany. Guests who take advantage of this exclusive offer will marvel at the famous Glockenspiel and Cathedral of Our Dear Lady in the city's Old Town, visit a brewery to sample German beer and pretzels, and can even visit the renowned Munich Opera Festival in their free time.* 
During pre- or post-cruise land packages, AmaWaterways guests stay at world class four- and five-star hotels, enjoy convenient transfers and portage service between hotels and the ship, as well as the services of their AmaWaterways Cruise Manager throughout the journey. 
The Los Angeles Master Chorale will also be performing in concert at the prestigious 2023 Salzburg Festival on July 20 and 21, 2023.
To book an AmaWaterways river cruise for a client, call 1-800-626-0126 or visit AmaWaterways.com. Follow AmaWaterways on Facebook at Facebook.com/AmaWaterways, Instagram @AmaWaterways, Twitter @AmaWaterways, and YouTube at YouTube.com/AmaWaterways. 
*Terms & conditions apply. Promo code "LAMC" must be given at time of reservation to benefit from the two-night complimentary pre-cruise land package in Munich, Germany.
# # #
MEDIA NOTE: Hi-res images can be found HERE.
About AmaWaterways
Family-owned and operated for more than 20 years, AmaWaterways offers unparalleled river cruise experiences with 28 custom-designed ships sailing Europe's Danube, Douro, Rhine, Moselle, Main, Rhône, Saône, Seine, Garonne and Dordogne Rivers, and Dutch and Belgian Waterways; Southeast Asia's Mekong River; Africa's Chobe River; Egypt's Nile River and Colombia's Magdalena River (2024). Co-founded by pioneering river cruise executives Rudi Schreiner, Kristin Karst and Jimmy Murphy, the company is renowned for its warm and welcoming crew; innovative and sustainable ship design; wellness activities (including a wide choice of included small group shore excursions featuring biking and hiking options); and award-winning, locally sourced cuisine paired with complimentary fine wine. Modern, spacious and tastefully decorated, most AmaWaterways ships welcome an average of just 150 guests and feature onboard amenities such as a stunning Main Lounge, specialty Chef's Table restaurant, hair and massage salons, Sun Deck walking track, and heated outdoor swimming pools with swim-up bars. AmaWaterways leads the river cruise industry in innovation, highlighted by the launch of the revolutionary AmaMagna, and the introduction of the history-making Seven River Journey itineraries. The company also offers a variety of themed sailings and brand relationships, with sailings geared towards active travelers and families, as well as group and charter options. 
About Los Angeles Master Chorale
The Los Angeles Master Chorale is an independent and innovative professional vocal ensemble that shares the traditional and evolving spectrum of choral music with the widest possible audience. We advance our mission through performance, community education, collaboration, commissioning, and recording. The Chorale reaches over 175,000 people a year through its concert series at Walt Disney Concert Hall, its international touring of innovative works, and its performances with the Los Angeles Philharmonic and others.
AmaWaterways Media Contact:
Becca Maroney or Lily Dyrsten
203-807-3450 or [email protected]
LA Master Chorale Media Contact:
Lisa Bellamore
323-500-3071 or [email protected]