Innovative River Cruise Line Revolutionizing the Traditional FAM Experience,
Offering World-Class Onboard Marketing Training for Travel Advisors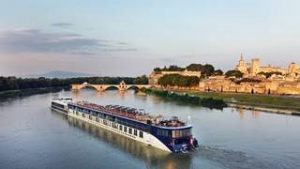 CALABASAS, Calif. – (September 14, 2021) – AmaWaterways, the luxury river cruise line long-known for its unprecedented support of – and commitment to – travel advisors, announced details on its new Marketing Masterclass on the River in partnership with Travel Marketing & Media. Second in the series of onboard collaborations, travel advisors are invited to embark on the AmaKristina during the December 9, 2021 Colors of Provence – Christmas Market itinerary along the Rhône River. This in-depth learning opportunity combines an exceptional river cruise experience with world-class continuing education, arming travel advisors with new skills and strategies to grow their river cruise business with individuals and groups.
The first Marketing Masterclass on the River, co-hosted by AmaWaterways' Chief Marketing Officer Janet Bava and Travel Marketing & Media's Founder Sandra McLemore, was a sold out event held on AmaSiena's maiden voyage on the Rhine River at the beginning of August. During the cruise, travel advisors participated in daily sessions designed to provide world-class travel marketing training and innovative tools including video and photography skills taught by award-winning TV producer and director Anthony McLemore.
"Our first Marketing Masterclass on the River sold out in less than three hours, and we have received amazing feedback from the travel advisors who participated, so we're thrilled to offer a second class later this year," said Bava. "Working with Sandra to put together these unique FAM trips has been such a joy and we can't wait to welcome another round of travel advisors onboard, hungry to learn more about travel marketing and ready to return home with truly tangible assets they can use to continue their success."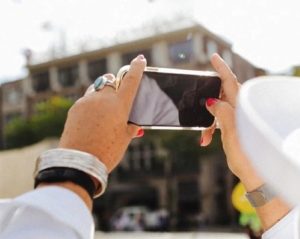 Travel advisors who join the next Marketing Masterclass on the River will gain skills and strategies they can immediately implement into their business, with a series of sessions focused on content creation, group and charter bookings, joint venture partnership strategies and AmaWaterways' award-winning river cruise experiences. Throughout the trip, advisors will learn copywriting skills, as well as participate in onboard and destination photo and video shoots that will teach them how to create and curate content to drive new business. At the end of the trip, advisors will return home with an abundance of photo and video assets and skills to use when selling river cruises to clients.
"The most important outcome of any FAM trip or marketing program is for travel advisors to have a return on their investment and increase their sales," said McLemore. "Even while still on board our first Marketing Masterclass on the River, we saw advisors confirming groups and securing meetings with potential joint venture partners. They literally used the ship's Wi-Fi in their downtime to take action on what they were learning. It was impressive!"
In addition to a robust line-up of Marketing Masterclass sessions, this unique river cruise experience includes plenty of leisure time for travel advisors and their guests to enjoy unforgettable shore excursions, AmaWaterways' award-winning onboard amenities, including complimentary Wi-Fi and a specialty dining evening at the Chef's Table.  Not to be missed during the December 9th seven-night cruise from Avignon to Lyon will be visits to breathtaking sights such as the French Christmas Markets and the world-famous Festival of Lights in Lyon.
To learn more about AmaWaterways' new Marketing Masterclass on the River series and hear testimonials from travel advisors who participated in the last experience, view the online video HERE.
To fill out an application for the next Marketing Masterclass on the River, visit the Travel Advisor Portal at AmaWaterways.com.
Follow AmaWaterways on Facebook at Facebook.com/AmaWaterways, Instagram @AmaWaterways, Twitter @AmaWaterways and YouTube at YouTube.com/AmaWaterways.
MEDIA NOTE: Hi-res versions of the images in this release can be found HERE.
About AmaWaterways
Family-owned and-operated for more than 19 years, AmaWaterways offers unparalleled river cruise experiences with 26 custom-designed ships sailing Europe's Danube, Douro, Rhine, Moselle, Main, Rhône, Saône (2021), Seine, Garonne and Dordogne Rivers, and Dutch and Belgian Waterways; Southeast Asia's Mekong River; Africa's Chobe River; Egypt's Nile River (2021) and Colombia's Magdalena River (2023).  Led by experienced river cruise co-founders Rudi Schreiner and Kristin Karst, the company is renowned for its extraordinarily warm and welcoming crew; innovative stateroom design featuring unique "twin balconies;" its wellness activities including a wide choice of included shore excursions featuring biking and hiking options; and its award-winning, locally sourced cuisine with complimentary fine wine, beer and soft drinks with lunch and dinner. Modern, spacious and tastefully decorated, each ship welcomes an average of just 150 guests and features onboard amenities such as a stunning Main Lounge, hair and massage salons, a Sun Deck walking track and many have heated outdoor swimming pools with swim-up bars. AmaWaterways leads the river cruise industry in innovation highlighted with the launch of the revolutionary double-wide AmaMagna, and the introduction of the history-making Seven River Journey itineraries. The company also offers a variety of themed sailings and brand relationships, with sailings geared towards active travelers and families as well as group and charter options.
With the highest-rated ships in Europe according to the third edition of Berlitz: River Cruising in Europe & the USA, AmaWaterways has received countless honors and accolades including Travel + Leisure's 2020 World's Best Award for "Best River Cruise Line" and Departures' 2020 Legend Award for "Best Luxury Cruising Experiences This Year." In addition, all ships in AmaWaterways' European fleet have received the prestigious Green Award certification for industry-leading safety, quality and environmental performance.
About Travel Marketing & Media
Travel Marketing & Media works with travel advisors and travel brands to get a consistent stream of new clients. They offer world-class travel marketing training and education, community and support, as well as innovative marketing tools and digital content to travel advisors who want to start and scale their business.
Founded by former travel advisor turned travel marketing expert Sandra McLemore, they have worked with over 14000 Travel Advisors over the past 4 years to build award winning agencies. McLemore is also a travel TV host and network news go-to who trained under Anthony Bourdain. Together with her TV Producer & Director husband and their US based team, they work closely with travel brands big and small.
# # #
MEDIA CONTACTS:
Kayla Atwater/ Ella Chancellor
Hemsworth Communications
954-716-7614 or [email protected]