Limited-Time Promotion Available at the Brand's Florida Properties in Fort Lauderdale, Orlando and the Florida Keys
FORT LAUDERDALE, Fla. – (January 11, 2023) – This winter season, lifestyle hotel brand B Hotels & Resorts is giving travelers a way to seek refuge from dropping temperatures and enjoy the warm winter fun in Florida with its Winter Escapes promotion.* Sunbathers and thrill seekers can save up to 20% on stays of two nights or more before April 16, 2023, at the brand's collection of resorts in Fort Lauderdale, Orlando and the Florida Keys. Travelers can book this great deal before March 19, 2023, by using promo code BWINTER.
"Every year, we look forward to welcoming guests with warm weather and winter fun at our resorts that are located in some of the most famed Florida destinations," Ayelet Weinstein, chief executive officer of B Hotels & Resorts, said. "With this promotion, travelers can take delight in perfect temperatures while enjoying distinctive experiences that each property offers, such as fishing in the Florida Keys, enjoying one-of-a-kind underwater mermaid shows in Fort Lauderdale and experiencing thrilling adventures at Orlando's theme parks."
Whether visitors are seeking to B on the Beach in Fort Lauderdale, B Magical in Orlando or B Rested in the Florida Keys, B Hotels & Resorts has a destination for every occasion. The Winter Escapes promotion is available at: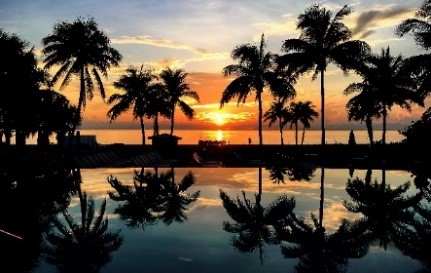 B Ocean Resort (Fort Lauderdale, Florida) – Located directly on the white sands of Fort Lauderdale Beach along A1A, guests at B Ocean Resort can B Spontaneous as they have limitless options to enjoy warm temperatures on the Atlantic shores, whether seeking to enjoy watersports, retail therapy, vibrant nightlife and more. B Ocean Resort is in a convenient location and offers an array of amenities, such as an outdoor infinity-edge pool, complimentary bike rentals and underwater mermaid performances at the historic Wreck Bar, to allow travelers to customize their vacation experiences for a fabulous winter getaway.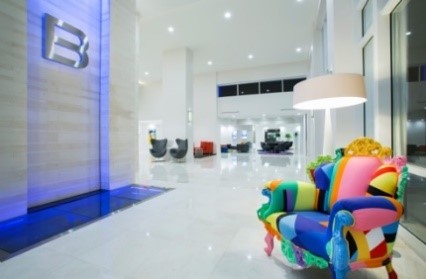 B Resort & Spa (Lake Buena Vista, Florida) – As an official Walt Disney World® Hotel, B Resort & Spa boasts an array of modern and playful offerings for guests to B Magical as they are enchanted by the city's charm. Located in the Disney Springs® Resort Area, guests can enjoy the resort's close proximity to theme parks and unbeatable festivities at nearby Magic Kingdom®, while taking delight in the gorgeous winter weather. Travelers can also B Delighted by resort amenities including a large zero-entry pool with interactive water features, a Kids' Zone with arcade games and farm-to-table dining at American Kitchen Bar & Grill.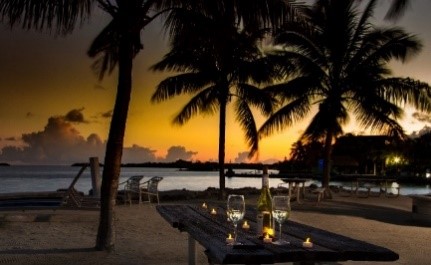 Banana Bay Resort & Marina (Marathon, Florida) – Perfectly positioned in one of the nation's top-rated fishing, boating and watersport destinations for winter, Banana Bay Resort & Marina offers travelers the opportunity to dive deep into Marathon and explore the warm crystal-clear waters through unparalleled adventures. Travelers can also B in Town in the Florida Keys and experience nearby popular attractions, such as the Dolphin Research Center and Turtle Hospital, which is the largest turtle hospital in the country. For the perfect evening, guests can take in a breathtaking sunset from one of the resort's waterfront hammocks or explore the Keys on complimentary bicycle rentals.
For more information on the group offerings at B Hotels & Resorts, visit www.BHotelsAndResorts.com/meetings-events. Follow B Hotels & Resorts on Instagram at @BHotelsResorts, on Twitter at @BHotelsResorts and on Facebook at @BHotelsAndResorts.
*Rates are subject to availability at the time of booking. Blackout dates and other restrictions may apply. Credits on any unused portions will not be applied and is non-transferable. Book today using promo code BWinter.
MEDIA NOTE: Hi-res images can be found HERE.
# # #
About B Hotels & Resorts®
B Hotels & Resorts® defines and establishes the next generation of lifestyle hotels, inviting guests to revel in Self-Expression Hospitality™, have a unique experience, and express their individuality with no inhibitions. The D(destination)-N(n'vogue)-A(approachability) of each hotel defines a unique identity that welcomes today's business and leisure travelers. Headquartered in South Florida, B Hotels & Resorts® targets savvy, sophisticated and experience-driven guests. For additional information on B Hotels & Resorts®, visit www.BHotelsAndResorts.com.
Media Contact:
Hemsworth Communications
214-457-3019 or [email protected]