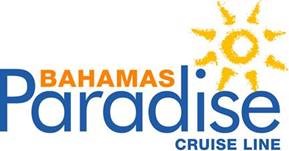 Donations Now Being Accepted at www.MissionResolve.org  
DEERFIELD BEACH, Fla. – September 4, 2019 – Following Hurricane Dorian's devastating impact on Freeport, Grand Bahama Island, Bahamas Paradise Cruise Line today announced a two-fold support initiative. As of today, the company is accepting monetary donations online through its partner, Mission Resolve, as well as donated supplies at its Riviera Beach warehouse.
"Our hearts go out to all of those impacted, and we felt it was imperative to issue a rapid response, demonstrating our support through action," said Oneil Khosa, CEO of Bahamas Paradise Cruise Line, who is engaged in direct communications with the Bahamian government, including Deputy Prime Minister Kevin Peter Turnquest, to determine specific areas of need and serve as a liaison for those looking to assist in the Hurricane Dorian recovery effort. "We're proud to partner with Mission Resolve in taking the necessary steps to help our brothers and sisters of Grand Bahama Island that are in desperate need."
Those who wish to donate monetarily can do so at www.MissionResolve.org. All proceeds will be directly donated to the people of Grand Bahama Island. 
In addition, Bahamas Paradise Cruise Line is now accepting select items at its warehouse, located at 301 Broadway Ave., Bay #7, in Riviera Beach, FL 33404. The warehouse is open seven days a week from 9 a.m. – 3 p.m. Items currently being accepted include:
Canned goods
Building supplies (roofing materials, tar paper, plywood, sheetrock, etc.)
Water
Hygiene products
First Aid kits
Mosquito repellent
Blankets
Chlorine tablets
Pampers, baby wipes, and baby food
Please note, items that will not be accepted include fuel, hazardous materials, used clothing, old mattresses, and other used items.
Bahamas Paradise Cruise Line is expected to announce additional support efforts in the coming days.  For the latest updates, visit www.BahamasParadiseCruise.com.
ABOUT BAHAMAS PARADISE CRUISE LINE
Bahamas Paradise Cruise Line operates two-night cruises to Grand Bahama Island on board two ships, Grand Celebration, and Grand Classica. The company is majority-owned by the family of former Norwegian Cruise Line President and CEO Kevin Sheehan.  For more information, visit the company's website: www.BahamasParadiseCruise.com or call: 800-995-3201. Follow the company on Facebook, Twitter, and Instagram.
###
Media Contact:         
Hemsworth Communications
(954) 716-7614 or [email protected]
This message was sent to [email protected]
Hemsworth Communications
1510 SE 17th Street, Suite 200A
Fort Lauderdale, FL 33316