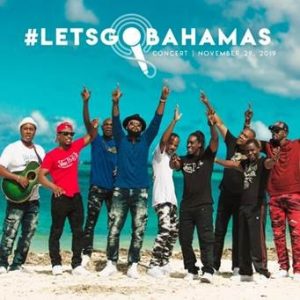 West Palm Beach, Fla. – November 20, 2019 – Bahamas Paradise Cruise Line – the only provider of two-night cruises to Grand Bahama Island and Nassau – is inviting travelers to skip the Black Friday crowds this year and experience the true rhythm of the Bahamas with an exclusive getaway to Nassau.  Starting at just $129 per person*, guests will set sail November 29th for two nights aboard Grand Classica and enjoy stellar sunset views, fine dining, free drink credits, and more – along with an exclusive live performance by Grammy Award-Winning Group The Baha Men.  This special cruise is part of the new global #LetsGoBahamas campaign, a joint effort between the cruise line, The Bahamas Ministry of Tourism, and SONY Music, helping spread the message that the Bahamas is open for business.
"We are heavily invested in the recovery of the Bahamas, both from a financial perspective and philosophically, as the islands truly are our second home," said Oneil Khosa, CEO of Bahamas Paradise Cruise Line. "This special cruise with our friends, The Baha Men, gives travelers something to truly be thankful for this Thanksgiving.  They have the chance to positively impact the Bahamas' economy following Hurricane Dorian while enjoying up close and personal access to a Grammy Award-winning band, unforgettable entertainment, and more. We can't wait to welcome everyone aboard!"
In addition to having a front-row seat for The Baha Men's exclusive concert at sea, travelers who book this getaway will enjoy all that Bahamas Paradise Cruise Line has to offer, including an extensive sun deck with a swimming pool, full-service spa, interactive kids' program, and a variety of fine dining options, like gourmet burgers at The Bull; an intimate, candlelit dining experience at Admiral's Steak & Seafood; zesty Italian fare at A Slice Above; or experiential, interactive dining at The Rock Grill – which gives guests the opportunity to cook their own meat and seafood dishes on a lava rock.
Travelers are encouraged to get involved with the #LetsGoBahamas campaign by viewing The Baha Men's latest music video for their song "Let's Go" and donating to the Bahamas Red Cross to help aid victims of Hurricane Dorian.
For more information on Bahamas Paradise Cruise Line or to book this special cruise event, please visit: www.BahamasParadiseCruise.com or call 888-530-2775 (English) / 888-530-2776 (Español). Stay up-to-date on the latest news by following the cruise line on Facebook, Twitter, and Instagram.
*Cruise fares are per person, based on double occupancy and do not include gratuities, taxes, and fees.
ABOUT BAHAMAS PARADISE CRUISE LINE
Bahamas Paradise Cruise Line, the ultimate Bahamas getaway, is the only provider of two-night cruises to Grand Bahama Island and Nassau, and the originator of the unique Cruise & Stay program, letting travelers extend their Bahamas adventure with a distinctive resort stay. Setting sail daily from Palm Beach, Bahamas Paradise Cruise Line operates two ships, Grand Celebration and Grand Classica – which recently earned Cruise Critic's 2019 Cruisers' Choice Award for Best Entertainment – doubling its capacity to more than 500,000 passengers annually. The company is majority-owned by the family of former Norwegian Cruise Line President and CEO Kevin Sheehan.
Media Contact:         
Hemsworth Communications
Adrianne Richardson
(954) 716-7614 or [email protected]
###
This message was sent to [email protected]
Hemsworth Communications
1510 SE 17th Street, Suite 200A
Fort Lauderdale, FL 33316