Publication's Coveted 2020 Editor-in-Chief Awards Recognize
Cruise Line's Unique Product, Exceptional Value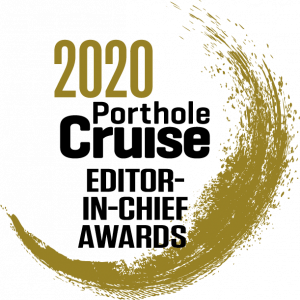 WEST PALM BEACH, Fla. – January 9, 2020 – Bahamas Paradise Cruise Line today proudly announced it has been named "Best Short Cruise" as part of Porthole Cruise Magazine's 2020 Editor-in-Chief Awards. Editor-in-Chief Bill Panoff selected the cruise line for its one-of-a-kind product, including daily departures to both Grand Bahama Island and Nassau, as well as the unique Cruise & Stay Program. This recognition underscores the innovation driving Bahamas Paradise Cruise Line as it heads into an exciting new year.
Porthole Cruise Magazine's 2020 Editor-in-Chief Awards feature a host of categories to identify top cruise industry performers, including "Best New Restaurant," "Best New Spa" and "Best New Ship." All nominees are personally selected by Panoff for their exceptional service, quality, and memorable moments.
"Bahamas Paradise Cruise Line is providing an outstanding service in a unique niche," said Panoff. "Sometimes, all you need is a quick weekend getaway, an overseas trip that doesn't take too much time but still gives you all the relaxation and the real experience of cruising aboard a classic ship."
As the only cruise line with daily departures from West Palm Beach, Bahamas Paradise Cruise Line lets travelers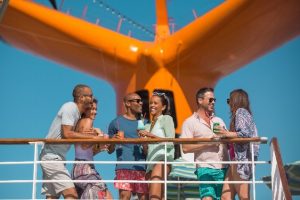 cruise to either Grand Bahama Island or Nassau while sailing aboard Grand Celebration or Grand Classica. Travelers have access to al fresco dining; full-service spas; interactive kids' programs; a variety of entertainment options; and the popular Par-a-Dice Casino. Each ship features unique dining venues – all of which exemplify the line's comfortable luxury appeal – including The Rock Grill, an interactive experience where guests can cook their own meats and veggies on a lava rock and Admiral's Steak & Seafood, with featured items such as Angus Beef Carpaccio and Peruvian Sea Bass.
In addition, guests can extend their stay in paradise at several island resorts through the cruise line's original Cruise & Stay Program. On Grand Bahama Island, travelers can discover secret snorkel spots, the world's largest underwater cave systems, and more while staying at Viva Wyndham Fortuna Beach or the Grand Lucayan Resort. While visiting Nassau, they can discover the magic of Atlantis, swim with the dolphins at Dolphin Cay, enjoy on-land activities – including shopping, yachting and fishing tours, and have 'suite dreams' at Atlantis Paradise Island, Meliá Nassau Beach All-Inclusive Resort, SLS Baha Mar, or Comfort Suites Paradise Island.
"It's truly an honor to jumpstart a new decade with this prestigious recognition, and we appreciate Porthole Cruise Magazine for recognizing our efforts to provide a revolutionary product for cruise travelers," said Oneil Khosa, CEO of Bahamas Paradise Cruise Line. "We experienced a significant period of growth in 2019, despite the challenges that faced our industry and home ports in the Bahamas, and we have an even stronger outlook for 2020, with a lot of exciting news on the horizon. This is going to be a breakout year for our company, and we look forward to helping our guests find new ways to create unforgettable vacation memories."
With the cruise line's current Roaring Twenties offer, now is the perfect time for travelers to create lasting memories with Bahamas Paradise Cruise Line while enjoying up to $250 in savings on drinks, fine dining, relaxing spa treatments, and more!
For more information on Bahamas Paradise Cruise Line or to book, visit: https://www.BahamasParadiseCruise.com or call 888-530-2775 (English) / 888-530-2776 (Español). Follow the company on Facebook, Twitter, and Instagram.
ABOUT BAHAMAS PARADISE CRUISE LINE
Bahamas Paradise Cruise Line, the ultimate Bahamas getaway, is the only provider of two-night cruises to Grand Bahama Island and Nassau, and the originator of the unique Cruise & Stay program, letting travelers extend their Bahamas adventure with a distinctive resort stay. Recently named Best Short Cruise by Porthole Cruise Magazine's 2020 Editor-in-Chief Awards, Bahamas Paradise Cruise Line sets sail daily from West Palm Beach and operates two ships, Grand Celebration and Grand Classica – which recently earned Cruise Critic's 2019 Cruisers' Choice Award for Best Entertainment. The company is majority-owned by the family of former Norwegian Cruise Line President and CEO Kevin Sheehan.
Media Contact:
Hemsworth Communications
Adrianne Richardson/Allison Moraga
(954) 716-7614 or [email protected]
###
This message was sent to [[email protected]].
Hemsworth Communications
1510 SE 17th Street, Suite 200A
Fort Lauderdale, FL 33316