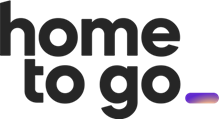 World's Largest Vacation Rental Marketplace Unveils Top
Tropical and Tranquil Destinations in Hidden Islands Index
FORT LAUDERDALE, Fla. – (July 25, 2023) – Island escapes are high up on travelers' wish lists for the rest of the 2023 summer season. According to HomeToGo, the marketplace with the world's largest selection of vacation rentals, searches for high season stays on Paxos in Greece and Mallorca in Spain have seen year-on-year increases of +180% and +237% respectively. In addition, there is demand for stays on Sicily has doubled (+152% year-on-year search increase via HomeToGo), with a similar uplift seen for Iceland (+144%). For travelers hoping to find island serenity, HomeToGo has scoured the seven seas, dived deep into the data, and launched the Hidden Islands Index to surface some lesser-known options around the world – including five destinations in North America.
The index features 20 islands in total, shortlisted for and ranked according to four indicators of hidden gem status: comparatively low traveler demand, standing as a local secret, lack of social media hype, and limited overall awareness. The results show that North American travelers seeking international escapades can cross oceans this summer to find an idyllic island escape, or stay stateside at destinations like Camano Island or Mount Desert Island. Three of the top spots were snapped up by destinations in England and Scotland, appearing alongside places across the Netherlands, Canada, Italy, the U.S., France, Australia, Portugal, the Bahamas, the Philippines and French Polynesia.
Find out which islands travelers should visit before they become big vacation hotspots with the full ranking – including total scores out of 40 – below:

Wadden Islands, The Netherlands (38.8 / 40.0)
Quadra Island, Canada (38.7 / 40.0)
Magdalen Islands, Canada (38.6 / 40.0)
Isle of Portland, England (38.2 / 40.0)
Egadi Islands, Italy (37.9 / 40.0)
Camano Island, U.S. (37.7 / 40.0)
Barra Island, Scotland (37.6 / 40.0)
Île-d'Aix, France (37.3 / 40.0)
Mount Desert Island, U.S. (37.2 / 40.0)
Isle of Bute, Scotland (36.2 / 40.0)
Île de Batz, France (35.2 / 40.0)
Pelee Island, Canada (35.0 / 40.0)
Maddalena Island, Italy (34.0 / 40.0)
Bruny Island, Australia (33.3 / 40.0)
Porto Santo Island, Portugal (32.7 / 40.0)
Moreton Island, Australia (32.6 / 40.0)
Harbour Island, The Bahamas (30.6 / 40.0)
Rottnest Island, Australia (29.0 / 40.0)
Siargao Island, Philippines (26.7 / 40.0)
Mo'orea, French Polynesia (24.3 / 40.0)
Visit www.HomeToGo.com/inspiration/island-vacation/#hidden-islands-index
for the full index, an interactive map and methodology.
More about the five under-the-radar islands in North America that made the top 20 list: 
Quadra Island, Canada (Ranked No. 2)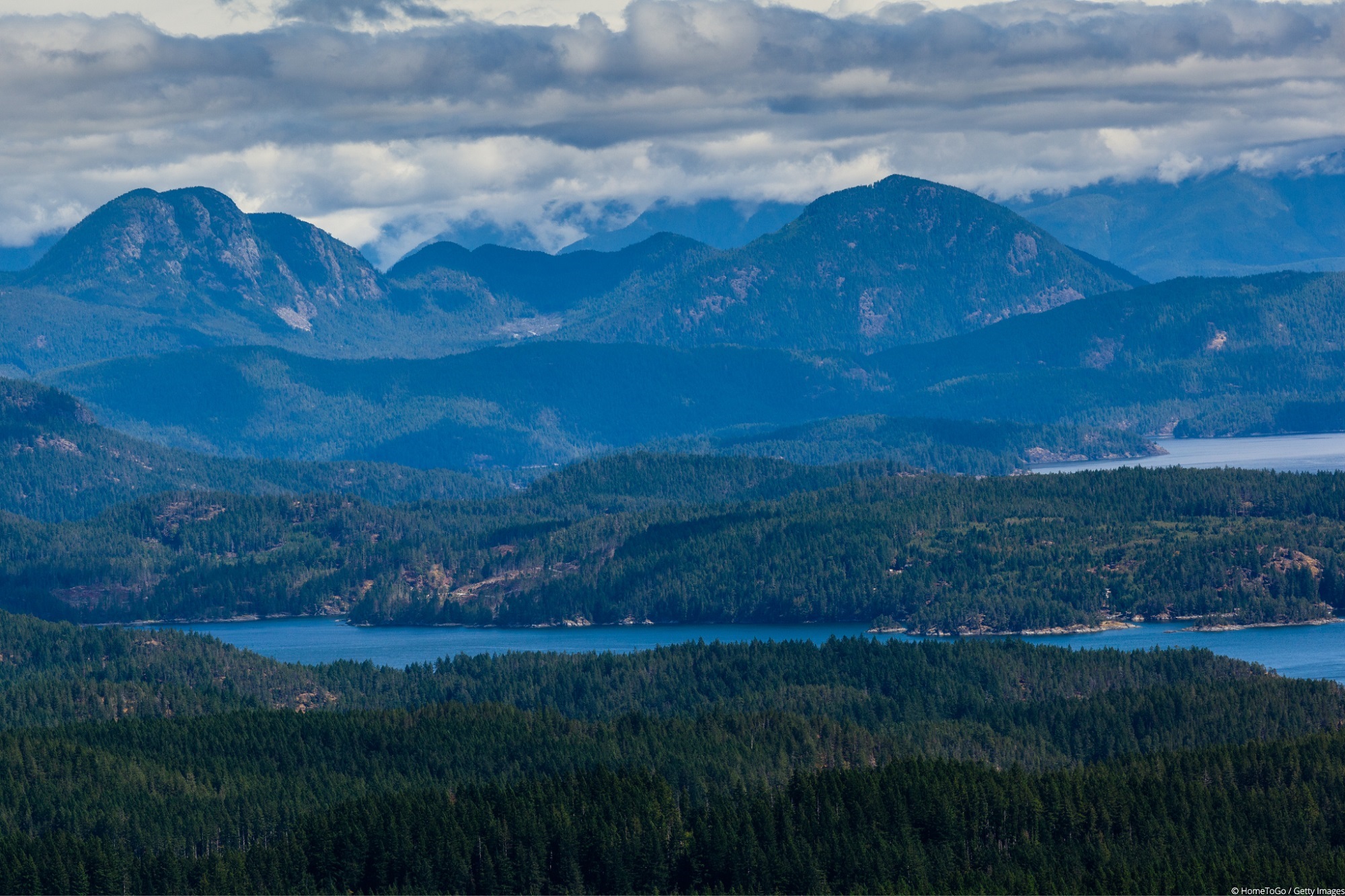 Quadra is one of the Discovery Islands, situated off the coast of British Columbia in Canada. It's a location of breathtaking rural beauty, home to animals such as harbor seals, wolves and bald eagles, with whale-watching spots nearby. Visitors can immerse themselves in this amazing nature while hiking through forests to panoramic viewpoints or canoeing on the island's lakes and kayaking off its shores. 
Magdalen Islands, Canada (Ranked No. 3)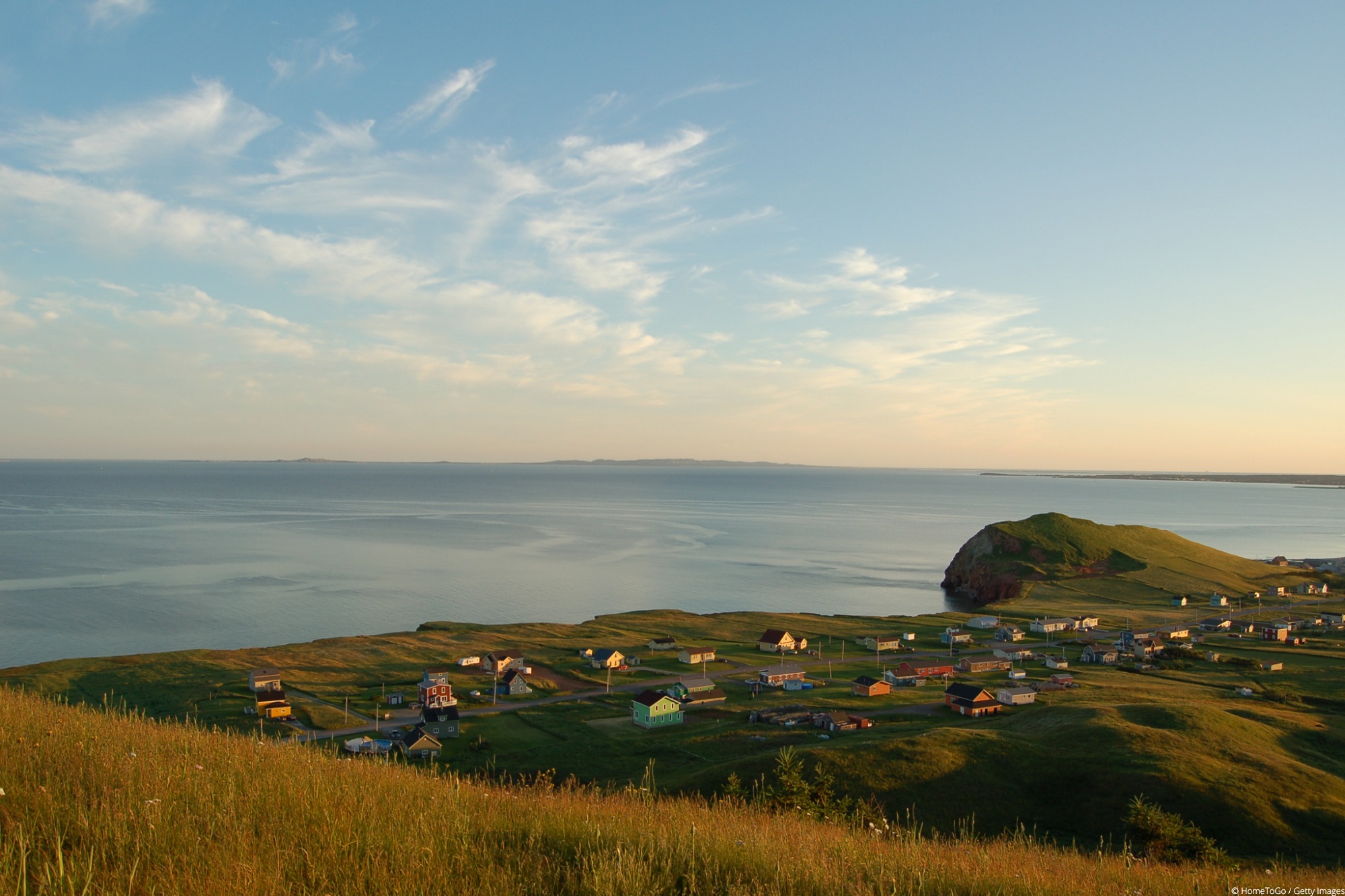 An archipelago in the Gulf of St. Lawrence characterized by golden dunes, rolling green pastures and red sandstone cliffs, the Magdalen Islands are some of Canada's most scenic secrets. With around 185 miles of beaches – one of which hosts the world's largest sandcastle competition each year in August – there's no shortage of seaside fun to be had. This destination is also acclaimed for its birdwatching and cycling circuits.
Camano Island, Washington, U.S. (Ranked No. 6)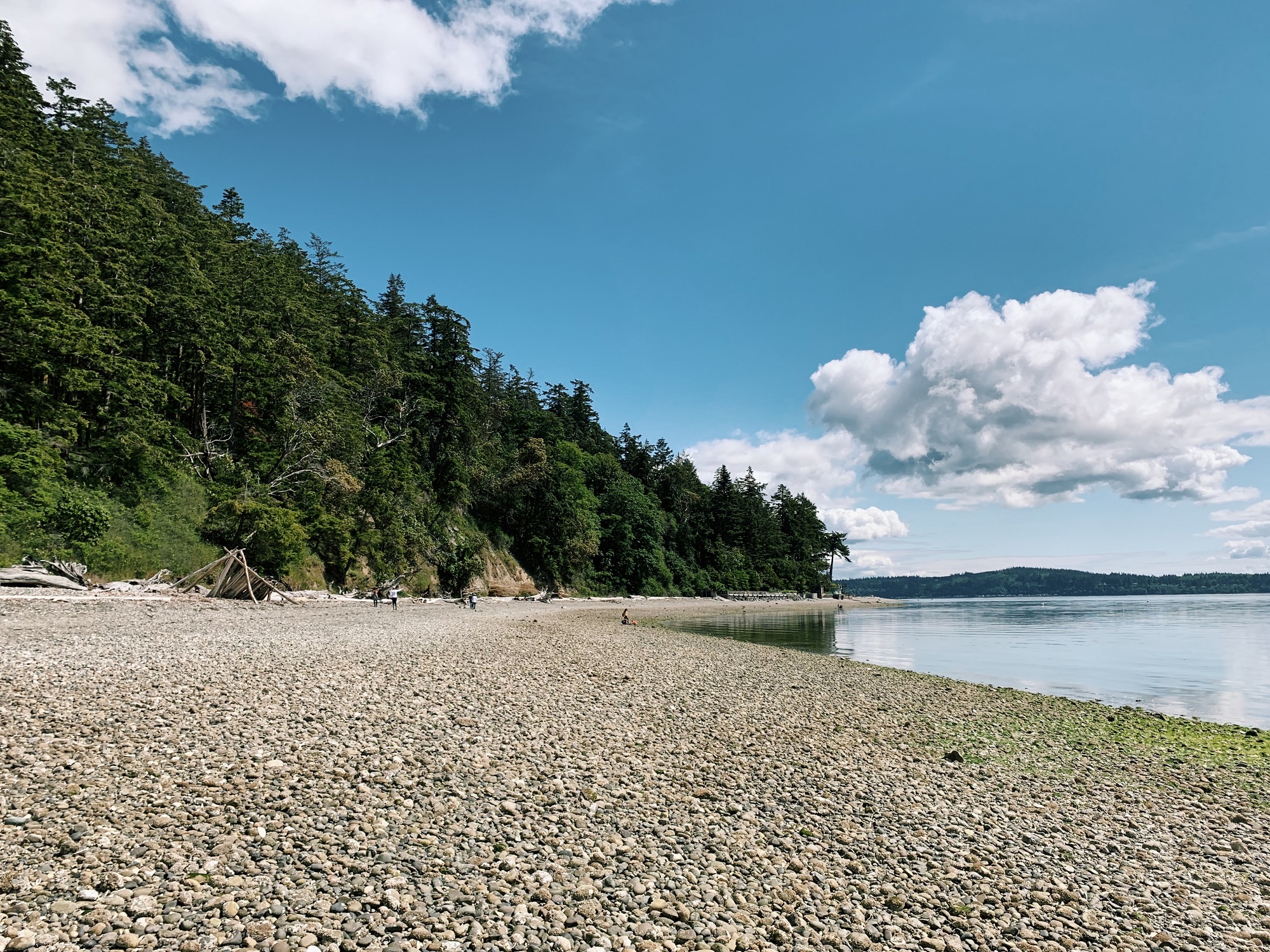 With only one road connecting the island to the mainland, this quaint relaxing island is a perfect under-the-radar travel destination for travelers to close out the summer season. Covering just under 40-square-miles of land, Camano Island has two states parks, a number of wineries, canopy tours, day sailing, outdoor art galleries, and so much more, making it a must-visit travel destination for all.
Mount Desert Island, Maine, U.S. (Ranked No. 9)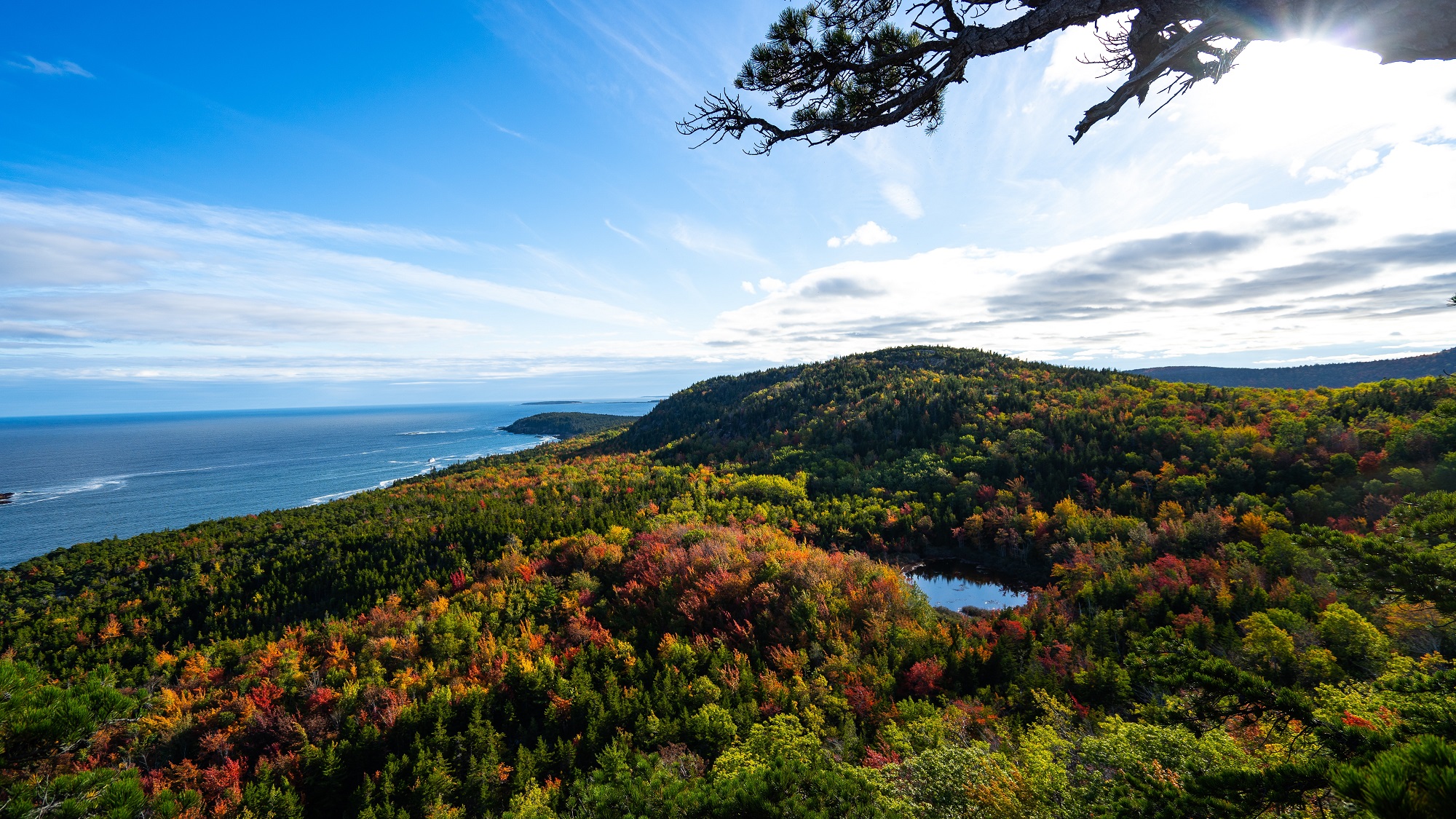 Mount Desert Island, located in Maine, is the second-largest island on the eastern seaboard of the U.S., covering approximately 108-square-miles. Home to four distinct towns, there is an array of attractions including Acadia National Park, the Cadillac Mountains and Ocean Trail.
Pelee Island, Canada (Ranked No. 12)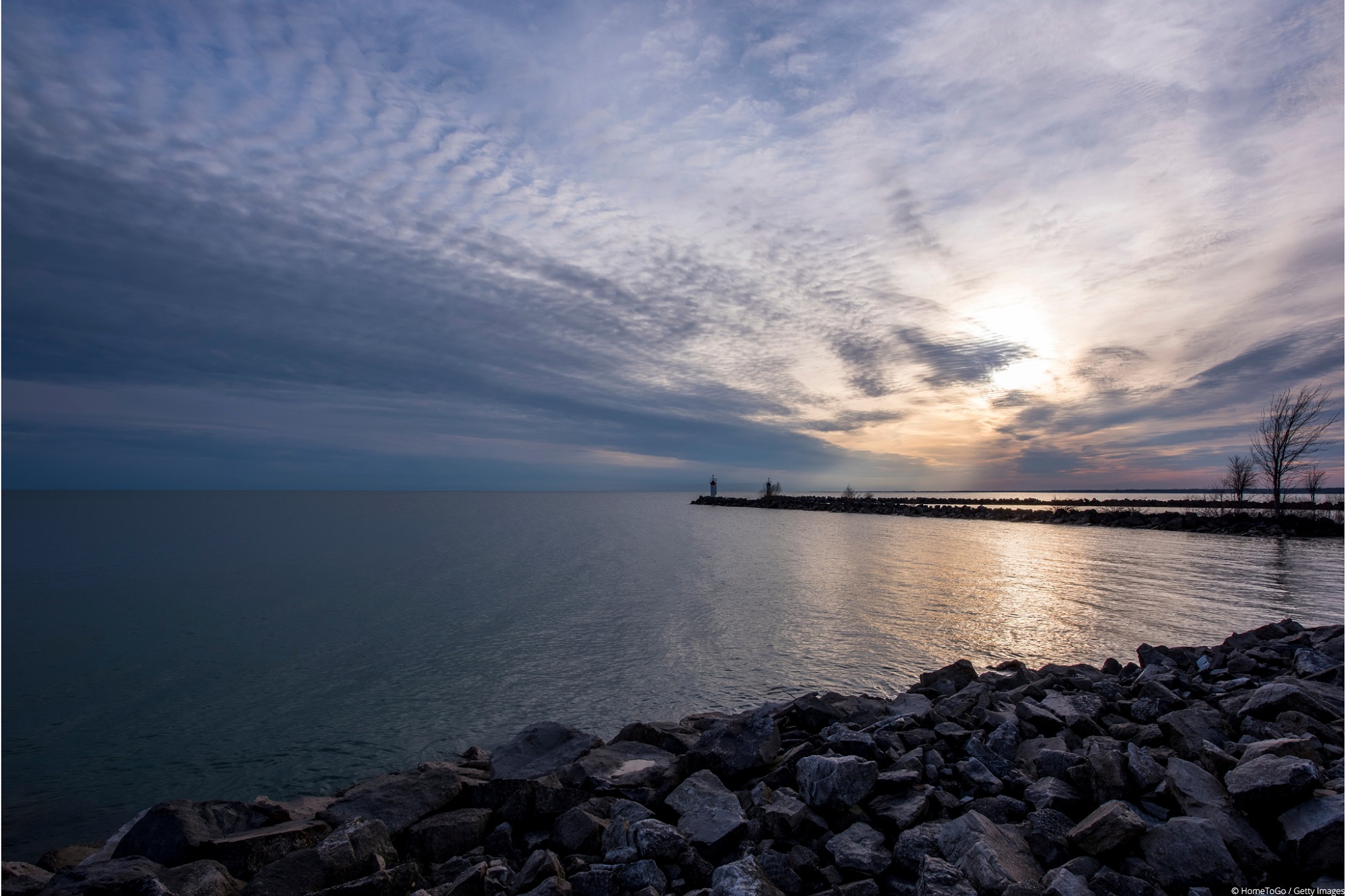 Tucked away in the Canadian province of Ontario directly above the Canadian-American border, lies Pelee Island, the largest island in Lake Erie. From the East Park Campground to the Scudder Marina, this relaxing destination encompasses an array of activities for travelers to enjoy including adventure, retail shops, boating and more. 
For more information on HomeToGo, visit www.HomeToGo.com. Stay up-to-date on the latest news by following HomeToGo on Facebook Facebook.com/HomeToGo, Instagram @HomeToGo, and Twitter @HomeToGo. 
# # #
Media Note: Hi-res images can be found here.
Methodology: For full index methodology, please click here. 
Year-on-year trend insights are based on searches via hometogo.com carried out between 1st January 2023 – 14th May 2023 with a check-in date during summer 2023 (21st June 2023 – 23rd September 2023), in comparison to searches via hometogo.com carried out between 1st January 2022 – 14th May 2022 with a check-in date during summer 2022 (21st June 2022 – 23rd September 2022).
About HomeToGo
HomeToGo was founded in 2014 with a vision to make incredible homes easily accessible to everyone. To pursue this vision, HomeToGo was able to build and constantly grow a trusted and easy-to-use technology platform that brings together property suppliers with travelers from all across the world.
HomeToGo operates a marketplace for vacation rentals that connects millions of travelers searching for a perfect place to stay with thousands of inventory suppliers across the globe, resulting in the world's most comprehensive inventory coverage in the alternative accommodation space. HomeToGo's marketplace is beneficial to both of its customer groups: Consumers who visit HomeToGo's websites gain access to the largest inventory in one place, and supply partners who use the platform's reach and technology solutions are better able to serve a wide range of customers and generate more high-quality demand. While HomeToGo SE's registered office is located in Luxembourg, HomeToGo GmbH is headquartered in Berlin, Germany. HomeToGo operates localized apps and websites in 25 countries.
Media Contact
Hemsworth Communications
[email protected]