BEST WESTERN® HOTELS & RESORTS ANNOUNCES PETER KWONG AS
NEW BOARD CHAIRMAN
Phoenix, Arizona (December 10, 2019) – Best Western Hotels & Resorts today announced that its Board of Directors has elected Peter Kwong as Board Chairman for 2020. Kwong, who previously served as Vice Chairman of the Board of Directors, brings 35 years of hospitality experience and 25 years of Best Western ownership to his role as Chairman. His extensive industry knowledge and understanding of Best Western Hotels & Resorts makes Kwong the ideal candidate to help drive the brand's continued success and momentum in 2020.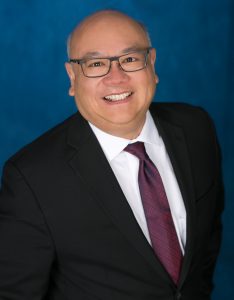 "Mr. Kwong has impressive experience and a deep understanding of our brand," said Best Western Hotels & Resorts President and CEO David Kong. "He is well-regarded among our hoteliers as an innovative, strategic and trusted colleague. I am confident that his expertise will deliver tremendous value to our brand as we continue to enhance our brand image and drive superior revenue to our hotels."
During his time as a Best Western owner, Kwong has served as a governor for Best Western Hotels & Resorts as well as a member of the District VI Marketing Co-op and the Best Western Reservation Technology Committee. In 2015, Kwong was elected to the Board of Directors to represent the interests of hotel owners in District 6, which includes California, Nevada and Hawaii.
A University of Southern California graduate, Kwong's career path includes a number of prominent positions in several professional organizations, including serving as director of the Los Angeles Convention and Visitors Bureau, director and former vice president of the Los Angeles Chinese Chamber of Commerce, and former director and founding member of the Chinatown Business Improvement District. He has also been active in community organizations such as the Community Police Advisory Board for the Los Angeles Police Department, the Citizens Safety Patrol for the South Pasadena Police Department, and is a former commissioner of the South Pasadena Redevelopment Commission.
"It is an honor to be elected to the position of Chairman of the Board of Directors for Best Western Hotels & Resorts," said Kwong. "I have spent decades with this brand and have witnessed first-hand the remarkable evolution we've made from the addition of new and relevant brands to the significant property improvements made by our hoteliers. I am thrilled to lead our Board of Directors during this exciting, transformative time for our brand, and look forward to continuing Best Western's amazing journey in 2020."
Kwong's impressive track record of delivering exceptional results is set to continue in 2020 as he will play a crucial role in driving yet another noteworthy year for Best Western Hotels & Resorts.
About Best Western® Hotels & Resorts:
Best Western Hotels & Resorts headquartered in Phoenix, Arizona, is a privately held hotel brand within the BWH Hotel GroupSM global network. With 17 brands and approximately 4,700 hotels in over 100 countries and territories worldwide*, BWH Hotel Group suits the needs of developers and guests in every market. Brands include Best Western®, Best Western Plus®, Best Western Premier®, Executive Residency by Best Western®, Vīb®, GLō®, Aiden®, Sadie®, BW Premier Collection® and BW Signature Collection®. Through recent acquisition, WorldHotels® Luxury, WorldHotels Elite and WorldHotels Distinctive brands are also offered. Completing the portfolio is SureStay®, SureStay Plus®, SureStay Collection® and SureStay StudioSM franchises**. For more information visit bestwestern.com or bestwesterndevelopers.com.
* Numbers are approximate, may fluctuate, and include hotels currently in the development pipeline.
**All Best Western, WorldHotels and SureStay branded hotels are independently owned and operated.
###
Media Contact:
Katie Ray
PR Manager
602.957.5526
Samantha Jacobs / Lindsey Wiegmann
Hemsworth Communications
954.716.7614
This message was sent to [email protected]
Hemsworth Communications
1510 SE 17th Street, Suite 200A
Fort Lauderdale, FL 33316