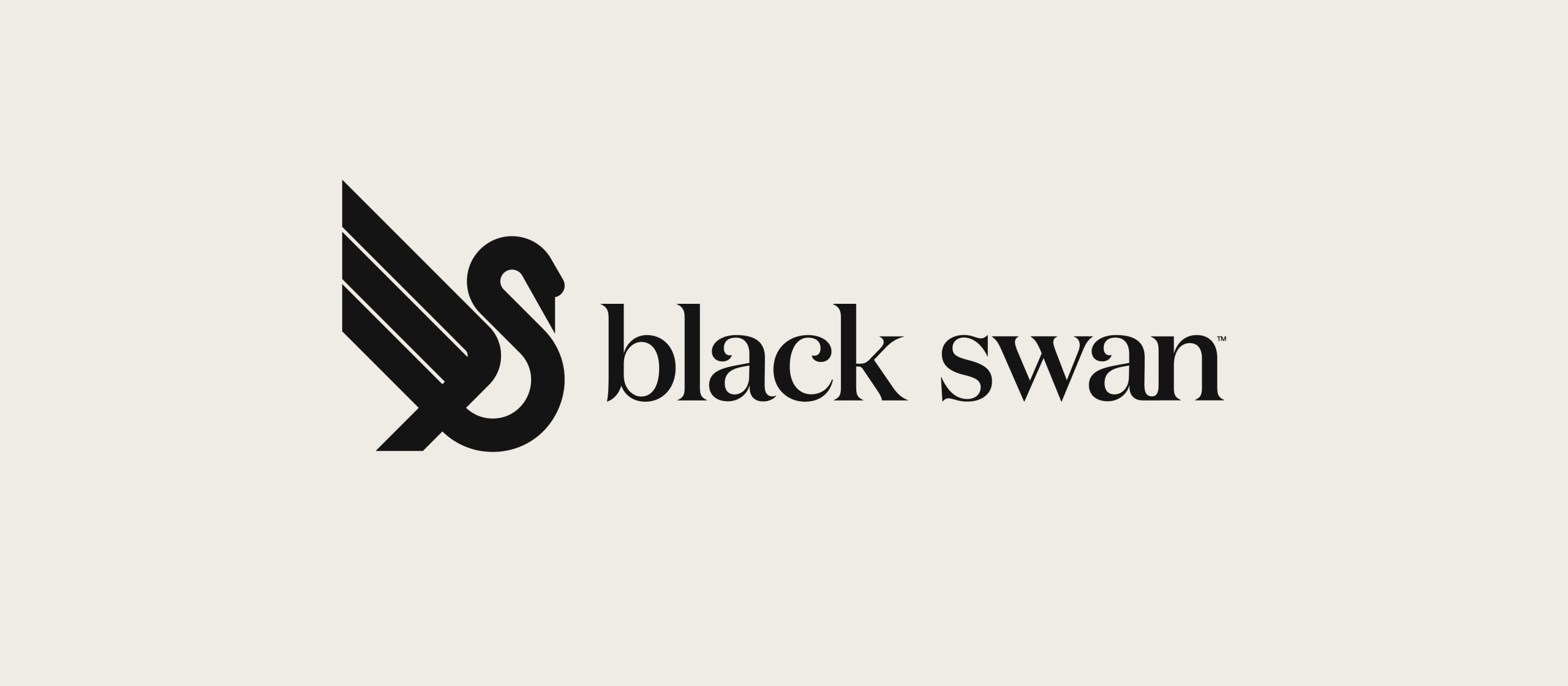 Alternative Accommodation Firm Appoints New Partner,
Forms Advisory Board in Preparation for Strategic Growth Push in 2023
WEST PALM BEACH, Fla. – (June 14, 2023) – Black Swan Holdings LLC, has acquired the Lyric brand to complement the real estate strategy of its asset manager, Black Swan Asset Management LLC, which launched earlier this year and raises capital to acquire Class A multifamily properties throughout North America. The acquisition includes domestic and international trademark rights, a comprehensive brand package, operational and performance data and the Lyric.com domain. The company's relaunch of Lyric is slated for summer 2023.
As two leading next-generation hospitality companies, Black Swan and Lyric have a history of strategic financing, operations and growth performance in the industry. Since 2015, Black Swan managed 20 different assets across nine markets, building a unique operational model and strategy that kept the properties profitable in a competitive marketplace. In the summer of 2022, Black Swan and Wheelhouse commenced negotiations for acquisition and closed the deal in late 2022.
"In a technology-focused category where brand and experience took a backseat, Lyric surely stood out," Zachary Tombley, founder and managing partner at Black Swan Holdings, said. "The magnitude and extraordinary level of investment in the brand became apparent to us as Black Swan took control of the former Lyric units at LIZ DC. This ignited a discussion between Andrew Kitchell, founder and former CEO of Lyric, and myself regarding the future trajectory of the Lyric brand. Controlling a world-class, developed brand became essential as we shifted to increasing our expansion through real estate acquisition."
Founded in 2014, Lyric was created to demonstrate a use case for revenue management software Wheelhouse. By Q1 2020, the brand was operating nearly 600 units across 17 markets. However, as the COVID-19 (coronavirus) pandemic shut down the travel industry, Lyric pivoted back to its in-house revenue management software, Wheelhouse. Notable Lyric locations include 70 Pine in New York City; Park 12 in San Diego; Muze at Met in Miami; and Catalyst in Houston.
"Our goal with Lyric was to create a distinct lifestyle brand that would speak directly to the modern traveler," Kitchell said. "It was clear Black Swan was doing something similar and doing it well. Since winding down operations, we've gotten much interest in the Lyric IP from other prospective purchasers. After seeing what Zachary and his team have accomplished thus far, our investors and team didn't think there was a group better than Black Swan to shepherd the brand we spent so much energy building. We're excited to see where they take it."
In addition to rebranding the current Black Swan Class A assets, including its holdings at LIZ and The Grant in Savannah, Georgia, to reflect luxury Lyric standards, the company's asset manager is already executing on its robust real estate acquisitions pipeline to open future Lyric properties.
"We're seeing a lot of success in our real estate acquisitions strategy despite the current state of the capital markets, and our development and capital partners are really excited to invest in future Lyric properties with us," said Daniel Sodroski, managing partner at Black Swan Holdings.
For more information on Lyric, visit Lyric.com. For more information on Black Swan, visit StayBlackSwan.com.
# # #
Images: HERE (Credit: Black Swan)
About Black Swan Holdings
Founded in 2015 as Black Swan Ventures, Black Swan Holdings is a hospitality and real estate investment firm specializing in owner-operated luxury short-term rentals located in culturally significant, high-demand markets. With over 250,000 guests served to date, Black Swan is a trusted provider of curated accommodations, operating in four U.S. markets and managing a collection of five premium assets. The firm first endeavored to create technology and operational solutions for a completely new asset class at the intersect of multifamily and hospitality properties, while also determining how to improve product offerings as customer demand increased exponentially with the proliferation of Airbnb. After solving these challenges, the firm now turns its focus to real estate acquisition to prove its thesis that an owner-operator model is best for both guests and investors.
Media Contact:
Cathy Angel / Anna Pool
Hemsworth Communications
863-698-2145 or [email protected]