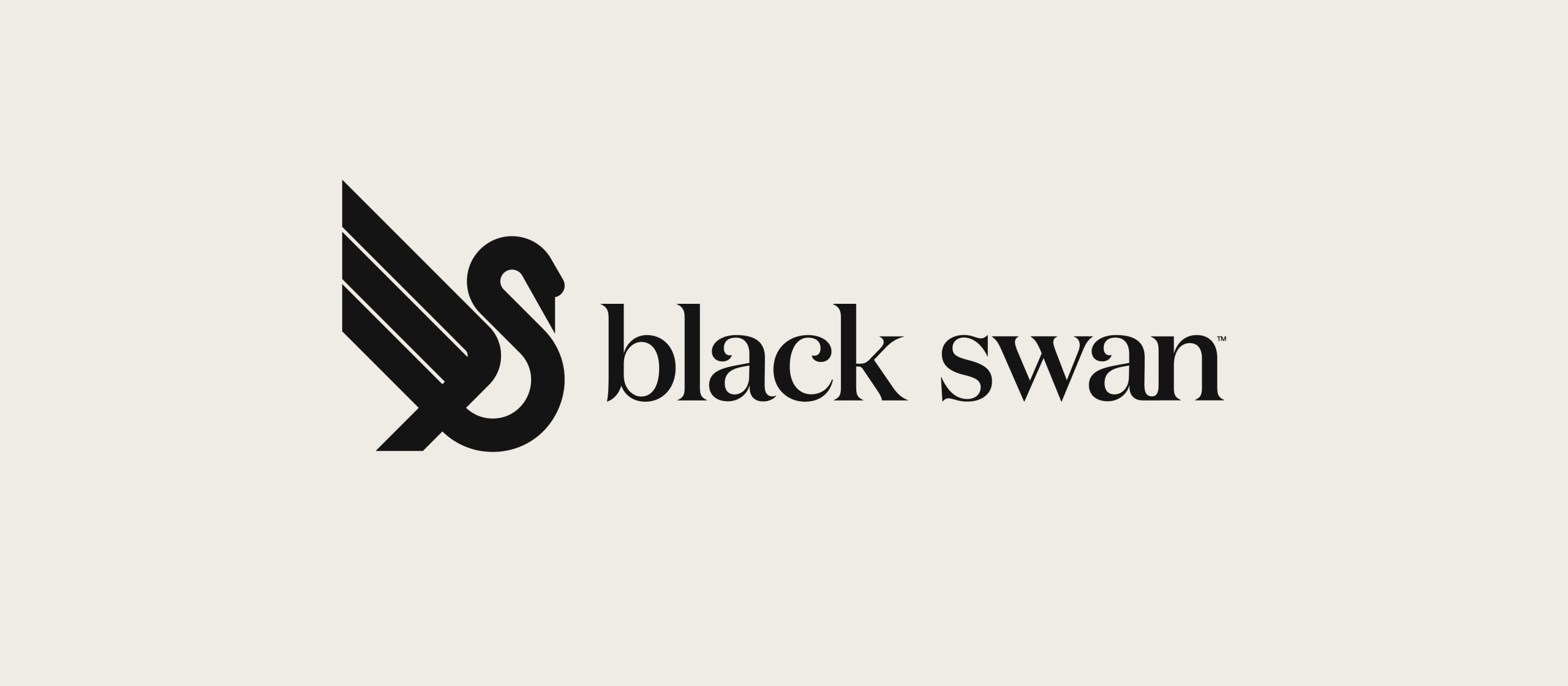 Alternative Accommodation Firm Appoints New Partner,
Forms Advisory Board in Preparation for Strategic Growth Push in 2023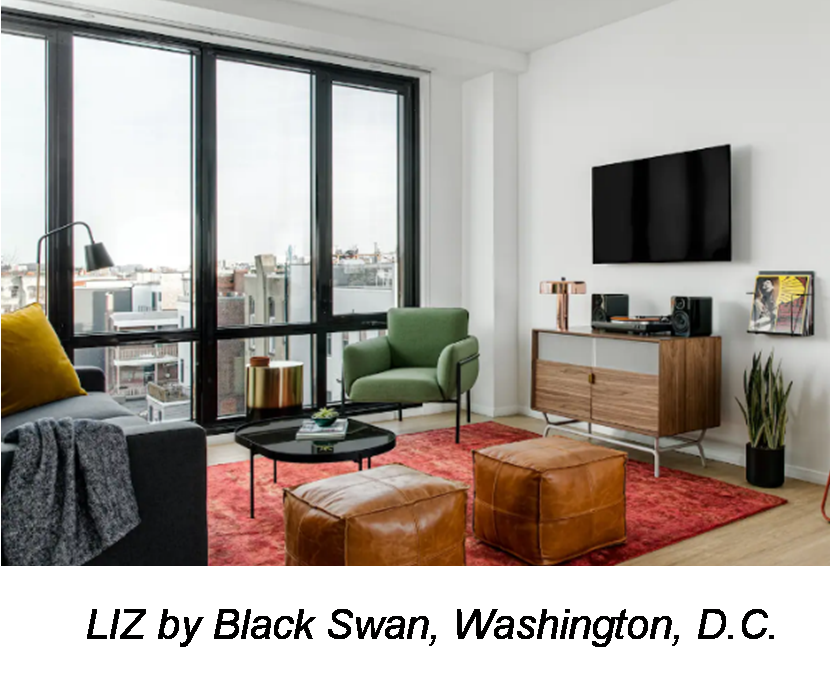 WEST PALM BEACH, Fla. – (March 7, 2023) – Black Swan Holdings, an owner-operator of apartment-style luxury accommodations known for cultivating elevated, high-touch experiences, today announced the formation of Black Swan Asset Management (BSAM) in a push to raise capital and acquire Class-A multifamily real estate with the intention of converting those projects into luxury short-term rentals.
Black Swan Founder Zachary Tombley and BSAM Managing Partner Daniel Sodroski will lead BSAM strategic growth campaign heading into 2023, overseeing acquisition, fundraising and financing strategies. Additionally, The Grant Company Co-Founder Matthew Walsh joins Black Swan as a partner. In tandem with defining the leadership team, BSAM has formed a new advisory board comprised of distinguished players from the real estate investment and hospitality industries.
"Black Swan has helped pioneer the owner-operator model of commercial short-term rentals in the luxury category and has a history of producing above-market returns for our investors and partners," Tombley said. "After spending years with our heads down, focusing on building and perfecting our model with a small group of real estate partners, we are excited to offer outside investors the unique opportunity to participate in the upside of our unparalleled hospitality model while having the downside protection of owning traditional multifamily assets. I am thrilled to launch Black Swan's real estate investment arm as we push toward what is certain to be an incredible growth campaign in 2023 and beyond."
BSAM will accelerate the company's pipeline by exploiting gaps in the hospitality industry and launching investment ventures in culturally significant, high-growth destinations, such as Denver, Miami, Charleston, New Orleans, Austin and Nashville. With an opening in the market for a more thoughtful hospitality experience, BSAM provides a compelling opportunity to define the luxury category of branded short-term rentals through a vertically-integrated model that appeals to an evolution in both investor and consumer demand. BSAM leverages a proprietary technology stack to create a high-touch experience that enhances the guest journey while significantly reducing operational overhead.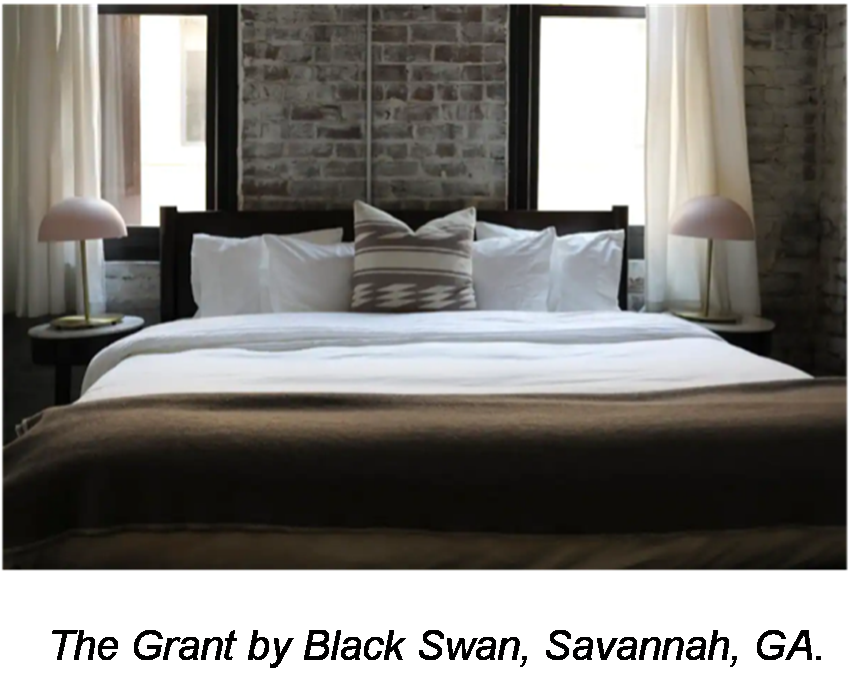 The expanded BSAM leadership team and newly appointed advisory board includes:
Zachary Tombley, Managing Partner
Tombley has been a pioneer in the short-term rental space for the better part of a decade, leading Black Swan to become a distinct player in the industry with unique, world-class solutions for many of the obstacles still plaguing the STR space. Tombley's experience in UX/UI design and software development from previous tech ventures such as Aaron & Stowers and Fans United has been crucial in shaping the physical spaces and the guest experience, resulting in unparalleled customer satisfaction and property profitability.
Daniel Sodroski, Managing Partner
Sodroski started his career as a commercial and real estate litigator at two top New York City real estate law firms before joining the ranks at Domio, one of the "Big Four" short-term rental operators, in 2019. Leading Domio's legal arm, Sodroski helped shape its real estate and corporate strategies before the company accelerated its operations in late 2020. Sodroski then joined Black Swan Holdings as a managing partner and co-founded BSAM with Tombley.
Matthew Walsh, Partner
Walsh is a seasoned commercial and securities litigator with over 20 years of experience at top law firms. Like many attorneys, Walsh invested in real estate to diversify his investment portfolio, eventually acquiring every STR unit at The Grant through The Grant Company. In 2021, Walsh partnered with Black Swan to own and operate his property and joined BSAM as a partner after experiencing the results of the partnership.
Advisory Board
Matthew Berg, Co-Founder & Head of Operations, Wheelhouse
David Hirsh, Managing Director (Retired), Blackstone
Nicole Mozeliak, Chief Operating Officer, Odeko
Brian Quinn, Chief Development Officer, Sonesta International Hotels
Chris Salvado, Managing Director, BD Capital
Combining its proven track record of success in operations and value creation, BSAM will provide investors with premium brand awareness and a unique competitive edge in the market, leading to attractive returns. For more information on Black Swan Holdings, visit StayBlackSwan.com. 
# # #
About Black Swan Holdings
Founded in 2015 as Black Swan Ventures, Black Swan Holdings is a hospitality and real estate investment firm specializing in owner-operated luxury short-term rentals located in culturally significant, high-demand markets. With over 250,000 guests served to date, Black Swan is a trusted provider of curated accommodations, operating in four U.S. markets and managing a collection of five premium assets. The firm first endeavored to create technology and operational solutions for a completely new asset class at the intersect of multifamily and hospitality properties, while also determining how to improve product offerings as customer demand increased exponentially with the proliferation of Airbnb. After solving these challenges, the firm now turns its focus to real estate acquisition to prove its thesis that an owner-operator model is best for both guests and investors.
Media Images: Images are available on Dropbox HERE.
Media Contact:
Anna Pool / Cathy Angel
Hemsworth Communications
863-698-2145 or [email protected]