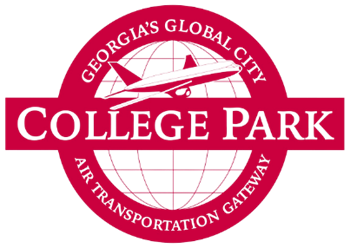 Addition Brings New Single-Family Housing to South Atlanta Community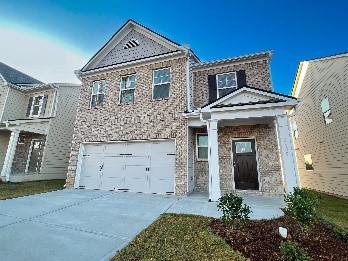 COLLEGE PARK, Ga. – March 1, 2023 – The City of College Park is excited to announce the opening of Hawthorne Station, the newest residential community from Rocklyn Homes, which will bring ample single-family housing to the vibrant community south of Atlanta. The city celebrated the grand opening on Saturday, February 25, with a ribbon-cutting ceremony featuring remarks from Mayor Bianca Motley Broom, councilmembers Clay, Carn, Allen and Gay, as well as David Tenenbaum, community sales manager for Rocklyn Homes. 
"We're always working to build the community we deserve and providing additional pathways to homeownership is a big part of that." Mayor Bianca Motley Broom. 
The conveniently situated Hawthorne Station features single-family homes with three-to-four bedrooms and two-and-a-half baths, per plan. With prices starting from the mid-$300,000s, Hawthorne Station offers easy access to Downtown Atlanta, Hartsfield-Jackson Atlanta International Airport, dining, retail and more. Also located nearby is the 311-acre Six West development that offers business, retail, hospitality and entertainment options. Community amenities include a splash zone, adjacent community park and a multi-use field. In true Rocklyn style, the homes are equipped with stainless steel appliances, engineered wood flooring and subtle details that make lasting impressions. 
"Homeownership is an important component in further developing the City of College Park," Councilman Roderick Gay said. "We are happy to be able to provide options for our residents, both current and future, in taking that step." 
At the February 25 event, guests enjoyed tours of new-build homes, as well as light bites, raffle drawings and music, provided by Jazzy McBee of Streetz 94.5 FM. The event showcased the unique vision and passion behind the construction of the single-family homes. 
For more information on Hawthorne Station and how to be a part of the community, visit www.RocklynHomes.com/new-homes/atlanta-ga/hawthorne-station. 
For more information on the City of College Park, visit CollegeParkGA.com. For general updates, follow @CityofCollegePark on Facebook, Twitter, and Instagram.
# # #
MEDIA NOTE: Please access images from the event HERE.
ABOUT COLLEGE PARK
Encompassing 11.1 square miles, College Park, GA is home to the world headquarters of Chick-fil-A, the most traveled airport worldwide, Hartsfield-Jackson Atlanta International, and has the largest and one of the most prestigious K-12 private schools in the continental United States – Woodward Academy. College Park has one of Georgia's most vibrant historical communities, while the city moves boldly ahead in new technologies and alternative fuel and energy platforms. College Park's progressive mission focuses on economic development, hospitality, and entertainment. The city-operated Georgia International Convention Center boasts the largest ballroom in the state of Georgia, in addition to the Gateway Center Arena @ College Park, home to the College Park Skyhawks and the Atlanta Dream. For more information, visit www.CollegeParkGA.com.
Media Contact:
Ty Wood, Hemsworth Communications
678-334-6767 | [email protected]