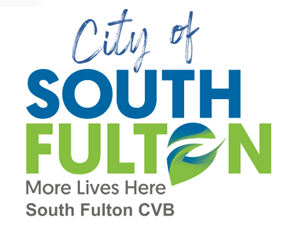 South Fulton Tennis Center to Welcome Several Hundred Players and Fans for
Peach International Tennis Championships and HBCU National Tennis Championships
SOUTH FULTON, Ga. – August 30, 2023 – An emerging destination for competitive tennis with its year-round, modern tennis complex, the City of South Fulton will host two major championships this September. The 2023 Peach International Tennis Championships taking place September 2-4 and the 22nd annual Historically Black College and University (HBCU) National Tennis Championships taking place September 14-16 and will welcome more than 400 athletes combined to the city, ensuring several days of competitive fun for local and visiting fans.
"We are honored to host these two major tennis events in the City of South Fulton as we continue to grow as a popular destination for the sport," said Kathryn Earley, Tourism Manager for the City of South Fulton CVB. "We look forward to providing a safe and memorable experience for the athletes and fans visiting us over the next month, as we welcome them into our wonderful community."
Organized by the Atlanta Team Tennis Association (ATTA), the 2023 Peach International Tennis Championships attracts players of all levels from across the globe to compete against one another. For more information, visit https://ATTA.org. Later in September, the 22nd Annual HBCU National Tennis Championships will welcome more than 250 players from 28 HBCUs to compete in singles and doubles matches. The tournament is an opportunity for players to meet and compete for the chance to be crowned national champions. More information about the HBCU National Tennis Championship is available at HBCUTennis.com.
Both championship events will take place at the South Fulton Tennis Center, located at 5645 Mason Road. This modern, professional tennis facility hosts year-round leagues, instructional programming, youth and adult services and more. The complex is equipped with 20 hard-surface courts and four clay-surface courts, which can accommodate players and events of skill levels. 
For more information on the South Fulton Convention & Visitor Bureau, call 470-809-7700 or visit VisitSoFu.com. For updates on everything in South Fulton, follow them on Instagram, Twitter and Facebook.
# # #
About the City of South Fulton Convention & Visitors Bureau:
Located just 15 minutes south of Atlanta, the City of South Fulton is a relatively new and burgeoning city comprised of more than 100,000 residents. Home to the newest tennis courts in the Southeast, the City also features a variety of arts, entertainment and outdoor activities, including the Wolf Creek Amphitheater, Southwest Arts Center, and Boat Rock Bouldering. With a prime location allowing easy access to the world's busiest airport, the Hartsfield-Jackson Atlanta International Airport, the City of South Fulton is also near many other fun, affordable attractions across Downtown Atlanta. Responsible for driving and supporting tourism marketing efforts for the City of South Fulton itself, the City of South Fulton Convention & Visitors Bureau also encompasses the neighboring areas of Cascade, Sandtown, and Red Oak which collectively offer big-city amenities combined with the charm of a small Southern community.
Media Contact:
Hemsworth Communications
770-856-9123
[email protected]