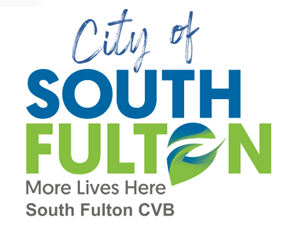 South Atlanta City to Host Golf Tournament and Participate in Weekend-Long Fundraising
Events Directly Impacting Metro-Atlanta Non-Profit Organizations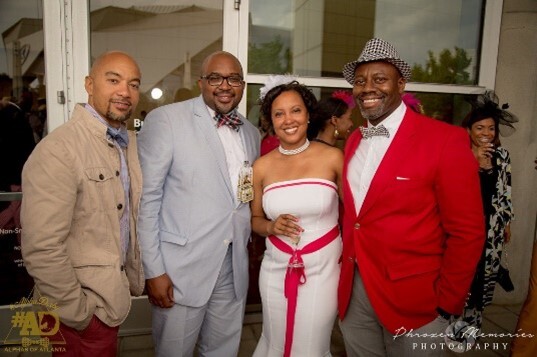 SOUTH FULTON, Ga. – (April 27, 2023) – The City of South Fulton Convention and Visitors Bureau (CVB) is excited to announce its sponsorship of Alpha Derby Weekend, a Kentucky Derby-themed fundraising event and golf tournament taking place across the metro-Atlanta area Friday, May 5 through Sunday, May 7. The South Fulton CVB has committed to a "Kentucky Derby" sponsorship, in addition to hosting the weekend's opening golf tournament on May 5 at Wolf Creek Golf Course. 
"We are proud to sponsor this fun-filled, philanthropic weekend of festivities," City of South Fulton CVB Tourism Manager Kathryn Earley said. "We are always on the lookout for innovative new ways to give back to our community while also highlighting our unique venues and partners. This is the perfect opportunity to do both!" 
The weekend's golf tournament is scheduled to begin at 8 a.m. on May 5 and will include a full 18-hole round, putting competition and contests for the longest drive and hole-in-one. Participants can enjoy free pours from the Alpha Derby's presenting sponsor and the event will conclude with a "19th hole" lunch and awards presentation.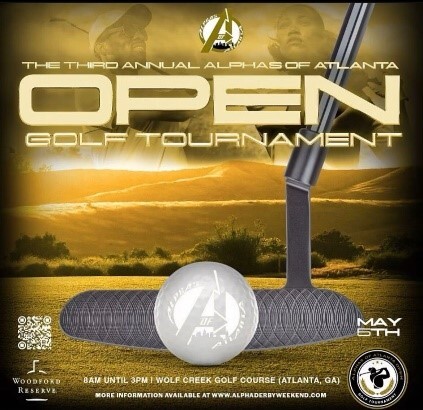 The remainder of Alpha Derby Weekend is packed with events, including the kick-off social and concert, jazz brunch at the Omni Hotel and signature fundraising event the Alpha Derby Kentucky Derby Watch Party. Proceeds from the Alpha Derby Weekend will benefit non-profit organizations across the metro-Atlanta area, including the Omicron Phi Lambda Education Foundation, Alpha Atlanta Education Foundation, Inc. and others. 
Tickets to Alpha Derby Weekend are now available and can be purchased online here. For more information, please visit the website linked here. 
For more information on the South Fulton Convention & Visitor Bureau, call 470-809-7700 or visit VisitSoFu.com. For updates on everything in South Fulton, follow them on Instagram, Twitter and Facebook.
# # #
About the City of South Fulton CVB:
Located just 15 minutes south of Atlanta, the City of South Fulton is a relatively new and burgeoning city comprised of more than 100,000 residents. Home to the newest tennis courts in the Southeast, the City also features a variety of arts, entertainment and outdoor activities, including the Wolf Creek Amphitheater, Southwest Arts Center, and Boat Rock Bouldering. With a prime location allowing easy access to the world's busiest airport, the Hartsfield-Jackson Atlanta International Airport, the City of South Fulton is also near many other fun, affordable attractions across Downtown Atlanta. Responsible for driving and supporting tourism marketing efforts for the City of South Fulton itself, the City of South Fulton Convention & Visitors Bureau also encompasses the neighboring areas of Cascade, Sandtown, and Red Oak which collectively offer big-city amenities combined with the charm of a small Southern community.
Media Contact:
Ty Wood
Hemsworth Communications
678-334-6767
[email protected]