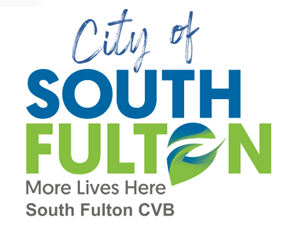 Family-Friendly Evening Welcomes Community for Local Food, Culture and Art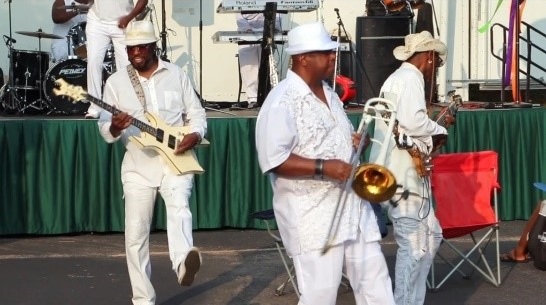 SOUTH FULTON, Ga. – (June 1, 2023) – The City of South Fulton Convention and Visitors Bureau (CVB) today announced its participation as the event sponsor in the upcoming "Taste of SoFu," a community-driven experience designed to offer a fun, family-friendly snapshot of the area's local culture and cuisine. "Taste of SoFu" will take place Friday, June 2, 2023, at the Southwest Art Center, hosted by Michelle Taylor Willis and Ringmaster Casual Cal.
"Taste of SoFu" is exactly the event that communities need," said Kathryn Earley, tourism manager for the City of South Fulton CVB. "We're happy to support this event! It's a great way to highlight amazing locally-owned restaurants, unique artistic experiences, and live entertainment options that make our community such a great place to live."
The event runs from 6 – 10 p.m. on June 2, with local art for sale, a kids' zone, vendors, games with prizes and more. The "City Taste Off" will serve as the event's main attraction with a competition of pre-registered participants' signature dishes being judged by a celebrity panel for the chance to take home the grand prize.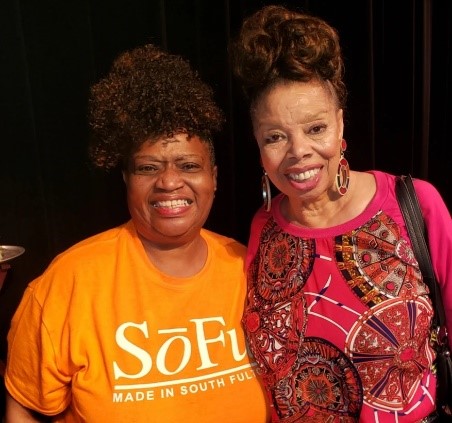 The "Taste of SoFu" was founded by Shelia Mants, owner of Added Pizzazz Events. According to Mants, after attending a community event, she became inspired to create an experience in her own community. "Taste of SoFu" is a celebration of all art forms and will provide a space for members of the community to showcase their offerings.
Tickets to "Taste of SoFu" are now available online here. For more information about the event or how to participate as a sponsor, email [email protected]. The Southwest Arts Center is located at 915 New Hope Road in Atlanta.
For more information on the South Fulton Convention & Visitor Bureau, call 470-809-7700 or visit VisitSoFu.com. For updates on everything in South Fulton, follow them on Instagram, Twitter and Facebook.
# # #
About the City of South Fulton CVB:
Located just 15 minutes south of Atlanta, the City of South Fulton is a relatively new and burgeoning city comprised of more than 100,000 residents. Home to the newest tennis courts in the Southeast, the City also features a variety of arts, entertainment and outdoor activities, including the Wolf Creek Amphitheater, Southwest Arts Center, and Boat Rock Bouldering. With a prime location allowing easy access to the world's busiest airport, the Hartsfield-Jackson Atlanta International Airport, the City of South Fulton is also near many other fun, affordable attractions across Downtown Atlanta. Responsible for driving and supporting tourism marketing efforts for the City of South Fulton itself, the City of South Fulton Convention & Visitors Bureau also encompasses the neighboring areas of Cascade, Sandtown, and Red Oak which collectively offer big-city amenities combined with the charm of a small Southern community.
Media Contact:
Ty Wood
Hemsworth Communications
678-334-6767
[email protected]