South Georgia Property Introduces Discounted Rates and Limited-Time Special Offers, Including a Complimentary Round of Golf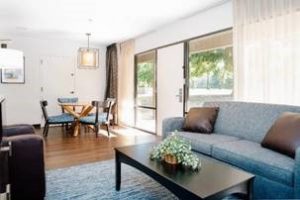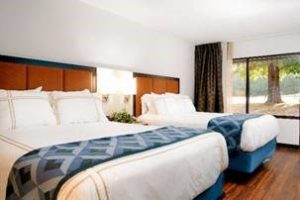 ATLANTA – October 8, 2019 – Coral Hospitality-GA, LLC today announced completion of the first of a two-phase renovation project at Little Ocmulgee State Park & Lodge totaling $2.5 million. All public spaces, as well as 30 guestrooms at the Helena, Ga lodge, received extensive upgrades, just in time to welcome guests for the fall season.
"We are excited to debut a long-awaited new look at Little Ocmulgee State Park & Lodge," said Clint Smith, general manager of Little Ocmulgee State Park & Lodge. "The cool weather makes it the perfect time to visit South Georgia to check out our beautiful new offerings, enjoy a round of golf, and take advantage of all the great State Park activities."
The comprehensive renovations made to half of the lodge's guestrooms reflect the latest design trends in the hotel industry, including wood-look vinyl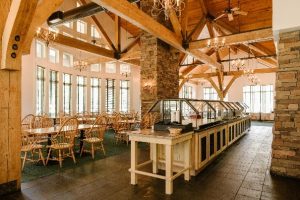 floors that create a rustic feel, luxurious linens, updated refrigerators, walk-in showers with modern glass walls and luxurious European-style bath soaps and shampoos.
The property's on-site dining venue, Fairway Grill (pictured right), also received a refresh with a fresh coat of paint and new carpet. Fairway Grill serves southern favorites with a view of the Wallace Adams Golf Course, ranked one of the best public courses in the South. The restaurant will open a new sports-themed bar this winter, introducing more options for guests during their stay.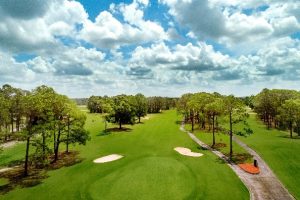 In celebration of the completed renovations, Little Ocmulgee State Park & Lodge is inviting guests to experience the refreshed lodge, scenic golf course (pictured left) and the serene beauty of South Georgia with a "Stay and Play" package, which includes an overnight stay in the renovated lodge, one 18-hole round of golf for two guests and one cart rental.*
The second phase of renovations is scheduled to be completed by winter 2020 and valued at $2 million, upgrading the remaining lodge rooms with modern amenities and a refreshed design.
Little Ocmulgee State Park & Lodge is a relaxing South Georgia destination surrounded by live oaks, sand hills and peaceful pines. Situated within Little Ocmulgee State Park, guests can enjoy a variety of outdoor activities like hiking, tennis, golf or swimming in the private pool or Little Ocmulgee Lake, as well as other nearby attractions.
MEDIA NOTE: For hi-res images of Little Ocmulgee State Park & Lodge's extensive renovations, please click here.
"Stay and Play" package rates start from $75. To book with the special offer or package, visit LittleOcmulgeeLodge.com/Packages-Specials or call 1-877-591-5572. For additional information about Coral Hospitality, visit CoralHospitality.com or call 239-449-1800.
*Price based on double occupancy; subject to availability and blackout dates may apply.
About Little Ocmulgee State Park & Lodge 
Located amongst the peaceful pine trees of the South in Helena, Georgia, Little Ocmulgee State Park & Lodge is a charming destination for a relaxing getaway. Little Ocmulgee State Park is home to 1,360-acres of activities, including first-class golf at Wallace Adams Golf Course, a children's splash pad, a private pool and Little Ocmulgee lake. Accommodations consist of a 60-room main lodge, 10 lakeside cabins and 54 campsites.  Little Ocmulgee State Park & Lodge is managed by Coral Hospitality, a full-service hospitality management and investment company.  
About Coral Hospitality
Founded in 1999, Coral Hospitality is a full-service hospitality management and investment company with three distinctive divisions – Coral Hotels & Resorts, Coral Golf & Country Clubs and Coral Residences & Associations.   A market leader that delivers unparalleled service to guests and generates exceptional financial results for clients and investors, Coral takes a unique, full-service approach to the management of its portfolio of hotels, resorts, golf clubs, residences and spas.  As a result, Coral is consistently ranked in Top 5 in REVPAR growth among independent management companies. Coral Hospitality…leveraging powerful, world-class partnerships to create experiences that innovate and inspire.
Media Contact: 
Julie Hong, Hemsworth Communications
678-631-9974 or [email protected]
###
This message was sent to [email protected]
Hemsworth Communications
1510 SE 17th Street, Suite 200A
Fort Lauderdale, FL 33316