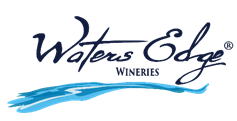 Davidson Welcomes First-Ever Winery, Offering Residents and Visitors a Worldly Wine Experience in the Southeast
DAVIDSON, NC – (August 5, 2019) – Davidson Wine Co. is opening its first North Carolina location, bringing the city's highly anticipated and first-ever winery to the vibrant Main Street business community.  Led by Lindsey Williams, Davidson Wine Co. is an innovative new micro-winery combining elements of a traditional winemaking experience with its popular wine bar concept.
"Davidson has been my home for the past seven years, and I've always wanted to bring something special to the community that means so much to me," said Lindsey Williams, owner of Davidson Wine Co. "I fell in love with the winemaking process during a trip to Tuscany. With this new endeavor, I am thrilled to continue following my passion by providing my neighbors with a destination to enjoy and learn about wine with friends and family."
Located at 121 Depot Street, Davidson Wine Co. offers more than 35 different wines, including classic selections such as Chardonnay, Cabernet Sauvignon and Pinot Noir, as well as lesser-known grape varietals grown in California and further-reaching vineyards of Italy, France, New Zealand, Chile and Germany. Specialty blends are created on-site, as are custom vintages, with prices ranging from $16 to $55.      
To complement its wine, the venue serves a menu of bistro-style artisanal selections including appetizers, flatbreads, sandwiches, salads and desserts. Further adding to the experience, the winery offers private group tastings, customized labeling and an exclusive wine club allowing enthusiasts and novices alike to further develop their palates.
Davidson Wine Co. is an affiliate of Waters Edge Wineries, a California-based innovative urban winery system bringing the cultural experience of wine to communities across the country. This location follows the concept of the emerging brand's innovative approach to making wine production accessible to those in urban areas. Located downtown, the newest location will also highlight the unique character of the building, unveiling a fresh design that pays tribute to its unique history as an organ-making shop, along with thoughtful details to foster an ambiance where guests can come together and make new memories over food and wine. 
After having spent the last 15 years in corporate America gaining experience in finance, Lindsey Williams is excited to dive into her own business. She is an active member of the Davidson community, holding memberships with the Town of Davidson Planning Board, Childress Klein YMCA, and as a mentor with the Charlotte Housing Authority Scholarship Fund.
In addition to Davidson, Waters Edge Wineries currently operates in nine other locations within California, Colorado, Ohio, Oklahoma and Texas with expansion in Kentucky and Montana.
About Waters Edge Wineries®
California-based Waters Edge Wineries is an innovative urban winery system bringing the cultural experience of wine to communities across the country. Each Waters Edge Winery & Bistro location combines the very best of a winery and wine bar in one versatile model that can be located anywhere, regardless of topography or agricultural factors. Founded in 2004 by husband and wife team Ken and Angela Lineberger, Waters Edge Wineries currently operates ten Waters Edge Winery & Bistro locations in California, Colorado, Ohio, Oklahoma, North Carolina and Texas.  The company caters to entrepreneurs who are seeking a fun, exciting career where they can share their passion for wine while creating memorable guest experiences.  
###
Media Contacts:
Hemsworth Communications
Lacey Outten / Courtney Merolle 
954-716-7614 or [email protected]
This message was sent to [email protected].
Hemsworth Communications
1510 SE 17th Street, Suite 200A
Fort Lauderdale, FL 33316