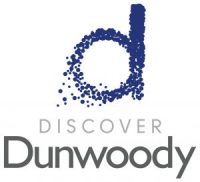 New Partnership Reinforces City's Commitment to Fostering Film Industry Growth Throughout Dunwoody
DUNWOODY, Ga. – April 4, 2023 – Discover Dunwoody, the destination marketing organization (DMO) responsible for promoting tourism within the thriving city located just north of Atlanta, is excited to announce its upcoming sponsorship with the 47th Annual Atlanta Film Festival, one of the largest and longest-running film festivals in the country. The festival is scheduled to take place from April 20-30, 2023, at multiple venues in Atlanta, Georgia.
"We are thrilled to sponsor the 47th annual Atlanta Film Festival and put Dunwoody on the map as a thriving destination for film production," Ray Ezelle, executive director of Discover Dunwoody, said. "Many people are unaware of where Dunwoody is and what all we have to offer and by sponsoring the Atlanta Film Festival, we can let filmmakers know that Dunwoody is a wonderful alternative just outside of Atlanta!"
As a sponsor of the festival, Discover Dunwoody aims to support the local film industry and showcase Dunwoody as a filming destination. The city has already attracted several film and television productions, including the HBO film starring Jason Bateman, "The Outsider," and Discover Dunwoody hopes to build on this momentum and attract even more productions to the area.
The Atlanta Film Festival is one of the most highly anticipated events in the film industry, showcasing a diverse range of films from around the world including feature films, shorts, documentaries and animated films. The festival also includes industry panels, filmmaker Q&A sessions, and networking opportunities.
The Discover Dunwoody sponsorship of the Atlanta Film Festival builds on the organization's commitment to promoting Dunwoody as a destination for tourism, business and entertainment. By supporting the arts, Discover Dunwoody is helping to make the city a vibrant and dynamic community that offers something for everyone.
For more information, visit DiscoverDunwoody.com. Stay up-to-date on the latest Discover Dunwoody news by following @DiscoverDunwoody on Instagram or DiscoverDunwoody on Facebook.
# # #
About Discover Dunwoody
Located just 10 miles north of Atlanta, Dunwoody, Georgia is a premier hub for shopping, dining, business, and genuine hospitality. From locally owned boutiques to crowd favorites, wine bars to patio dining, a fine art school to a theatre company and more than 180 acres of green space, Dunwoody offers unexpected experiences around every corner. With easy access to mass transit and major highways, the city provides accessibility to key Georgia tourist attractions, events, and festivals while still delivering the charm of a small community with its own annual events, such as the Dunwoody Arts Festival and Lemonade Days. 
Media Contacts:
Cameron Trice, Hemsworth Communications
770-286-2207 or [email protected]