Participants Can Win Prizes Designed by Local Artists From Spruill by Visiting Some of Dunwoody's Most Popular and New Establishments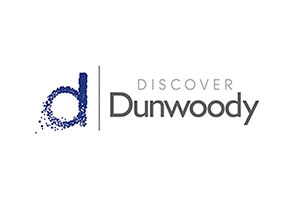 Dunwoody, Ga. – (March 29, 2022) – Discover Dunwoody, the Destination Marketing Organization (DMO) for the thriving suburb just north of Atlanta, has officially launched its Discovering Dunwoody Checklist, featuring new establishments and local favorites. Participants will have the chance to win new prizes designed by local artists who were finalists in the destination's AMPLIFY contest – an annual art installation contest celebrating the community's local.
A mobile passport featuring a collection of curated attractions, retailers and restaurants will be available to all participants. This passport will help locals find new offers and events, while welcoming visitors with suggestions for shopping, dining, playing and relaxing. Participants are invited to check-in at each location to win fun Dunwoody-themed prizes while enjoying special offers at certain spots.
"We are thrilled to work with our local businesses to launch the Discovering Dunwoody Checklist, as they are such big players in our community," said Discover Dunwoody Director of Operations and Community Engagement, Jennifer Rao. "We look forward to supporting both the new additions to our community, along with longtime favorites with this interactive way for people to explore Dunwoody."
Partners participating in the Discovering Dunwoody Checklist include:
Bar(n): a new whiskey and wine bar featuring charcuterie and chef driven light bites
Angela Michael Skincare and Spa: a unique, holistic and anti-aging spa in the heart of Dunwoody offering luxurious treatments that will leave visitors feeling relaxed and rejuvenated
Under the Pecan Tree: a boutique offering the perfect gift for everyone, with name brands and lesser-known unique pieces
Four Fat Cows: an ice cream shop and bakery offering 10 percent off an entire purchase
Moondog Growlers: a community watering hole serving 40 taps of craft beer, seltzer, cider and root beer; offering a free bag of large pretzels with the checklist
To participate, locals and visitors can visit DiscoverDunwoody.com/Checklist and click the "Get Your Pass!" button, which will deliver the passport to their phone and email. When visiting a participating business, the participant will present their phone to the attendant or staff member to redeem available discounts and receive a unique PIN that will allow them to check-in, to win unique prizes.
Through this initiative, Discover Dunwoody is supporting the local arts community by partnering with Spruill Center for the Arts to secure artwork designed by local artists for the prizes. The more partners that participants visit, the more prizes they can win, including:
5 Check-ins: Be Kind Bumper Sticker
10 Check-ins: Art Print Pint Glass
20 Check-ins: Inaugural Dunwoody Checklist T-Shirt
30 Check-ins: Custom Liberty Bottleworks Water Bottle
As the destination continues to grow, the interactive passport will help people discover all that is popping up in the community. One of the partners included in the checklist, Bar(n), is a new establishment located at the recently revamped Dunwoody Village. The drinks-oriented concept is part of an emerging dining and entertainment destination from David Abes, owner of DASH Hospitality Group, which is set to open three more restaurants and a food truck.
"We are so happy to be part of the Dunwoody community and are thankful for the way the destination is supporting its partners through this fun, interactive passport," said David Abes, owner of DASH Hospitality Group, "We look forward to welcoming both locals and visitors to Bar(n) as we work alongside other destination partners to showcase the amazing options Dunwoody has to offer."
For more information and to download the Discovering Dunwoody Checklist, visit DiscoverDunwoody.com/Checklist. For more information about Discover Dunwoody, visit DiscoverDunwoody.com. Stay up-to-date on the latest Discover Dunwoody news by following @DiscoverDunwoody on Instagram or DiscoverDunwoody on Facebook.
About Dunwoody, Ga.:
Dunwoody, Ga. is a premier hub for shopping, dining, business, and culture located just north of Atlanta. From boutique to crowd favorites, wine bars to patio dining, a fine art school to a theatre company and abundant green space to hiking trails, Dunwoody has something for everyone.  With easy access to mass transit and major highways, this city offers proximity to key Georgia tourist attractions, sporting events, and festivals. A little bit metropolitan chic, a little bit small-town escape, Dunwoody is above Atlanta and beyond the expected.
###
MEDIA CONTACTS:
Ella Chancellor, Hemsworth Communications
404-202-9188 or [email protected]