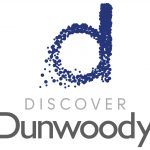 DISCOVER DUNWOODY UNVEILS ITS 'REUNITE RELATIVES' INCENTIVE PROGRAM FOR FAMILY REUNIONS
Premier Georgia Destination Welcomes Families Who Are Ready to Reconnect with Exclusive Deals for Reunions Booked in 2021 or 2022
Dunwoody, Ga. – (May 10, 2021) – As travel picks back up and families look for ways to reconnect after more than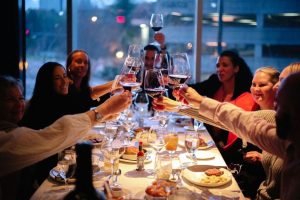 a year spent apart, Discover Dunwoody – a sprawling city suburb just north of Atlanta – is launching its 'Reunite Relatives' Incentive Program, offering those who book a family reunion during 2021 or 2022 the choice of special perks. Discover Dunwoody makes it easy for families to coordinate the memorable occasion, whether they are a professional event planner or a volunteer who offered to put together a special trip for their family.
"We could all use a little more quality time with our loved ones, and we hope that our new incentive program will give families the opportunity to plan a much-needed reunion without breaking the bank," said Discover Dunwoody Director of Sales Steven Schumacher. "We're looking forward to welcoming families of all sizes to experience all that our wonderful destination has to offer – from welcome receptions at one of our beautiful hotels to adventures at one of our amazing parks – as they reconvene and make up for lost time."
With eight modern hotels, and a ninth set to open this summer, Dunwoody offers more than 1,900 hotel rooms with a combined 66,000+ square feet of function space that is ideal for hosting the entire family. The 'Reunite Relatives' Incentive Program provides two options for planners to choose from based on the number of rooms booked.
Planners who book a block of 20-49 rooms can choose one of the following options:
$100 prepaid gift card to be used however the planner desires
OR $1,000 toward a reception/event at one of the destination's hotels or local restaurants
Planners who book a block of 50+ rooms can choose one of the following options:
$250 prepaid gift card to be used however the planner desires
OR $1,500 toward a reception/event at one of the destination's hotels or local restaurants
Family reunion planners who choose to receive a gift card are encouraged to use the funds during their visit throughout the destination, with a variety of local attractions, restaurants and shops that the whole family will love. From exploring the tranquil Dunwoody Nature Center, discovering the inspiring work of local artists at Spruill Gallery and dining at local favorites like NFA Burger or Novo Cucina, there are plenty of options for families to explore Dunwoody and support the local community during their reunion.
For planners who choose to receive the discount on a reception or event, the destination offers an abundance of hotel space and other venues where the credit can be applied. Planners can choose to host an event in one of the hotel's expansive meeting spaces, such as the 12,000 sq. ft. ballroom at Crowne Plaza Atlanta Perimeter at Ravinia or outside at the beautiful Portico Global Cuisine at Le Meridien Atlanta Perimeter. The destination also features a variety of dining spots for families to host a reception such as Del Frisco's Double Eagle Steakhouse where families can enjoy a delicious steak dinner or the Donaldson-Bannister Farm, perfect for an afternoon cook-out.
"Dunwoody truly combines all of the best things in one area with its central location, amazing hotels and variety of activities, so we are looking forward to reuniting in the destination this July for our family reunion," said Denise Harrington, planner of the Dixon Family Reunion. "The Discover Dunwoody sales team is amazing to work with and talks through every available option, ensuring that our event is everything we could imagine. I'm so happy that we will be able to bring everyone together this year in an affordable way and I truly can't wait to get together with my family in the destination later this summer."
Planners looking to host their next family reunion in Dunwoody with the 'Reunite Relatives' Incentive Program* can reach out to Discover Dunwoody Sales Manager Race Roberts at 404-735-2033 or [email protected] to begin planning their reunion or visit DiscoverDunwoody.com to learn more about the destination.
For more information, visit DiscoverDunwoody.com. Stay up-to-date on the latest Discover Dunwoody news by following @DiscoverDunwoody on Instagram or DiscoverDunwoody on Facebook.
About Dunwoody, Ga.:
Dunwoody, Ga. is a premier hub for shopping, dining, business, and culture located just north of Atlanta. From boutique to crowd favorites, wine bars to patio dining, a fine art school to a theatre company and abundant green space to hiking trails, Dunwoody has something for everyone. With easy access to mass transit and major highways, this city offers proximity to key Georgia tourist attractions, sporting events, and festivals. A little bit metropolitan chic, a little bit small-town escape, Dunwoody is above Atlanta and beyond the expected.
*Incentives will be paid out after Discover Dunwoody receives a room block pick up report from the hotel to ensure all requirements are met.
###
MEDIA CONTACT:
Ella Chancellor, Hemsworth Communications
678-631-9974 or [email protected]
This message was sent to [email protected]
Hemsworth Communications
1510 SE 17th Street, Suite 200A
Fort Lauderdale, FL 33316