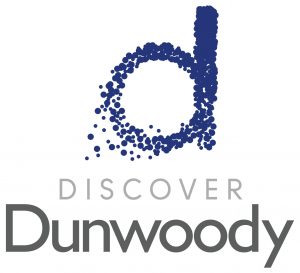 Addition of New Property Brings Premier Destination to a Total of Nine Hotels Offering a Total of 2,100 Guest Rooms Across the Area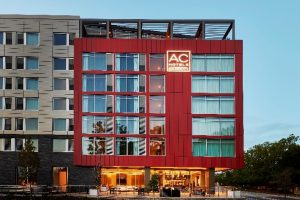 DUNWOODY, Ga. – (September 30, 2021) – Discover Dunwoody, the Destination Marketing Organization (DMO) for the thriving suburb just ten minutes north of Atlanta, today announced the addition of a ninth hotel to the area, giving travelers an abundance of options for modern accommodations with top-notch amenities. Located amidst a large selection of dining, shopping and business in Perimeter Center, the AC Hotel Atlanta Perimeter officially opened its doors on September 9, featuring one-of-a-kind experiences, including the area's first rooftop bar, Bar Pari.
"We are thrilled for the AC Hotel Atlanta Perimeter to officially be a part of our community and can't wait to work with their amazing team to welcome business and leisure travelers visiting the destination," said Discover Dunwoody Director of Marketing Kimberly Franz. "The addition of this property not only brings additional accommodations for travelers, but also provides exciting new amenities for the community that will make the hotel a prime gathering spot for all types of meetings, events and trips."
Nestled in the heart of Perimeter Center, the 156-room AC Hotel Atlanta Perimeter situates guests within walking distance of Perimeter Mall and just a short drive from a variety of business headquarters and downtown Atlanta. The property includes the area's first rooftop bar, Bar Pari, which will offer tapas-style plates, delicious cocktails and a wide selection of beer and wine for both guests and locals to enjoy while taking in skyline views. Guests at the hotel will also enjoy elegant, modern décor with guest rooms that are complete with flat-screen TVs, free Wi-Fi and sleek desks. In addition, visitors can keep up with their fitness routine with a state-of-the-art 24-hour fitness center and indulge in delicious breakfast options from the AC Kitchen like sweet and savory egg tarts, hand-shaved prosciutto, flaky croissants imported from France and fresh-brewed coffee and tea.
With its well-connected transportation, central location and abundance of activities and dining spots, Dunwoody serves as a prime destination for meetings and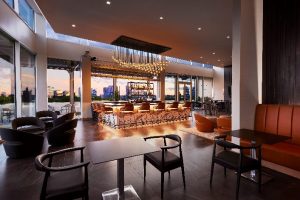 events. The addition of the AC Hotel Atlanta Perimeter brings an additional 1,041 square feet of dedicated event space to the area including a boardroom that can accommodate 12 people in a fixed conference-style set up and a meeting room with 554 square feet of flexible space.
Along with spacious guestrooms, beautiful décor and meeting spaces, the hotel will also offer guests a variety of gathering spots to meet with coworkers, friends or family. Bar Pari is the ideal spot for locals and visitors alike to come together after a day of work for a happy hour full of beautiful views and delicious refreshments. For a more intimate meeting spot, the AC Lounge is located on the seventh floor, acting as a communal multi-use space with a bar, lounge and patio serving up Spanish-inspired small plates and drinks. Guests can also relax and unwind at the AC Library, with novels picked by guest curators and cozy décor.
"We are ecstatic about all the AC Hotel Atlanta Perimeter will bring to our destination and we highly anticipate welcoming groups for meetings and events to this beautiful new property for their stay in Dunwoody," said Franz.
For more information, visit DiscoverDunwoody.com. Stay up-to-date on the latest Discover Dunwoody news by following @DiscoverDunwoody on Instagram or DiscoverDunwoody on Facebook.
About Dunwoody, Georgia:
Dunwoody, Georgia is a premier hub for shopping, dining, business, and culture located just north of Atlanta. From boutique to crowd favorites, wine bars to patio dining, a fine art school to a theatre company and abundant green space to hiking trails, Dunwoody has something for everyone.  With easy access to mass transit and major highways, this city offers proximity to key Georgia tourist attractions, sporting events, and festivals. A little bit metropolitan chic, a little bit small-town escape, Dunwoody is above Atlanta and beyond the expected.
###
MEDIA CONTACTS:
Ella Chancellor, Hemsworth Communications
404-202-9188 or [email protected]