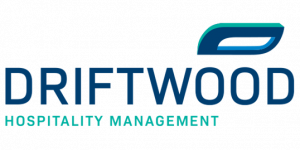 Hospitality Industry Veteran to Lead Sales Division for Hotel Management Company
North Palm Beach, Fla. – January 2, 2020 – Driftwood Hospitality Management (DHM), a North Palm Beach-based hotel management company that operates 70 hotels throughout the United States and Costa Rica, today announced the promotion of hospitality industry veteran Carol Davies from Regional Director of Sales and Marketing to Vice President of Sales. In her new role, Davies will be responsible for the sales, marketing, e-commerce, and revenue management endeavors for the company's entire portfolio.
"Carol brings extensive hospitality experience to this role and has been instrumental in the sales and marketing efforts at a number of Driftwood Hospitality properties over the past few years," said Michael Diaz, chief operating officer for Driftwood Hospitality Management. "Her leadership will play an integral part in driving successful strategic sales and marketing initiatives at each of our hotels and we are very excited to see her grow within our company."
Davies joined the company in 2016, bringing with her over 26 years of sales and marketing experience. She has proven to be instrumental in her above property leadership roles of overseeing the sales and marketing efforts of branded and non-branded hotels. Carol has extensive knowledge in the transitioning of existing assets and the opening efforts of brand-new ones in most major markets across the United States.
For more information on DHM, please visit www.driftwoodhospitality.com.
About Driftwood Hospitality Management
Driftwood Hospitality Management is a leading hotel management company currently operating approximately 70 hotels with more than 13,000 rooms throughout the United States and Costa Rica. The company's portfolio includes a broad cross-section of branded hotels ranging from large full-service to mid-size, extended stay and limited-service properties, as well as independent hotels, boutiques and resorts. Members of the company's senior management team have an average of 20 years of experience in all segments of the lodging industry and have proven highly successful in the development of new hotels and hotel takeovers, as well as re-positioning and optimization of hotel operations. Driftwood has extensive management experience and relationships with most major brands, including Hilton Worldwide, Marriott International, Starwood Hotels & Resorts Worldwide, InterContinental Hotels Group, Inc., Choice Hotels International, Inc. and Wyndham Worldwide, and has successful cultivated long-term relationships with some of the most renowned institutional investors and banking institutions in the world.
# # #
MEDIA CONTACT:
Hemsworth Communications
954.716.7614
This message was sent to [email protected].
Hemsworth Communications
1510 SE 17th Street, Suite 200A
Fort Lauderdale, FL 33316