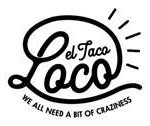 South Floridians Can Elevate Their Holiday Gatherings with Customizable Spread of Modern Mexican Fare
MIAMI, FL – (November 14, 2019) – Downtown Miami-based virtual restaurant concept, el Taco Loco, today introduced a brand-new Do-It-Yourself Taco Kit, available for delivery now through the holidays. Fully equipped with all key taco assembly ingredients – from tortillas and proteins to vegetables, sauces and other sides – the customizable DIY Taco Kit is a convenient, affordable and delicious option for seasonal gatherings like "Friendsgiving," as well as intimate home or office holiday celebrations.
"We're excited to offer Miami's first customizable DIY food delivery option, with a fun twist on tacos for the holiday season," said Alp Franko, founder of The Local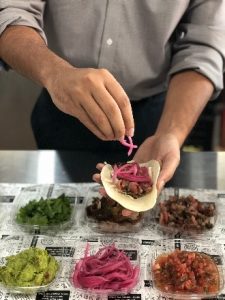 Culinary, which operates el Taco Loco. "Making a homecooked meal for a large group can be intimidating and catering can be expensive. We've developed a unique, interactive alternative with our DIY Taco Kit, featuring high-quality ingredients and chef-inspired suggestions for taco component pairings. Every Miami gathering needs an el Taco Loco taco bar this holiday season!"
As one of South Florida's first chef-driven delivery-only restaurants, el Taco Loco serves both classic and playful interpretations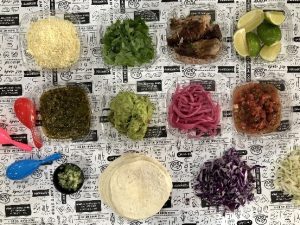 of authentic Mexican fare. Customers can access the new taco kit by selecting the "Do It Yourself" button and entering in their selections for proteins, sauces and toppings. Each delivery platform also features chef-recommended taco kit combinations to make ordering even easier. The DIY Taco Kit is $9.99 per person, and available exclusively on UberEats and Postmates.
One of the newest "virtual restaurants" on the scene, operated out of The Local Culinary's innovative commissary-style kitchen hub in Downtown Miami, el Taco Loco's offerings are strictly available via delivery apps, including Postmates and UberEats. Entrees range from $7.50 to $14.95, making el Taco Loco's thoughtfully prepared dishes perfect for lunch in the office or a late-night dinner. New locations are on the horizon in Aventura and Coral Gables, as well.
To order, visit Postmates and UberEats online or via the app. To stay in the loop on el Taco Loco news, follow the restaurant on Instagram and Facebook at @elTacoLocoMiami.
About el Taco Loco
Operated by The Local Culinary, an innovative virtual restaurant with a commissary-style kitchen hub in Downtown Miami, el Taco Loco is one of South Florida's first-ever delivery only restaurants, introducing unique tacos and a touch of craziness. With a menu of both classic and unique tacos, fresh guacamole, homemade sauces and more, el Taco Loco provides patrons with an elevated delivery experience available via Postmates, UberEats, DoorDash and GrubHub, including fun surprises along with each order. Currently serving Miami seven days a week, el Taco Loco's hours may vary and can be found on individual delivery service platforms. 
###
Media Contacts:
Hemsworth Communications
Lacey Outten / Matthew Hasbun
954-716-7614 or [email protected] 
This message was sent to [email protected].
Hemsworth Communications
1510 SE 17th Street, Suite 200A
Fort Lauderdale, FL 33316