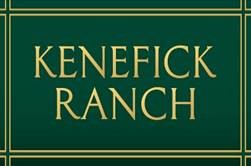 Wine Lovers Can Toast to the Holidays in Private Virtual Tastings with the Kenefick Ranch Family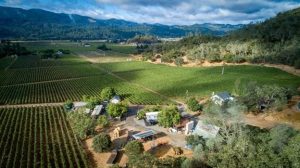 NAPA VALLEY, Calif. – (October 21, 2020) – Kenefick Ranch, a family-owned and operated vineyard and winery, today announced the release of a new vintage, adding to its award-winning portfolio just in time for the holidays. The 2017 Kenefick Ranch Cabernet Sauvignon, Chris's Cuvee boasts a unique flavor profile featuring notes of fine tobacco leaf, Baker's Chocolate and a brooding dark fruit profile on the nose. Retailing at just $65, this new vintage showcases some of the most coveted Kenefick Ranch grapes and is the perfect match for hearty family meals this upcoming holiday season.
"Despite the challenges we're facing due to the Glass Fire, we are relieved that all of our family and employees are safe and that Kenefick Ranch was spared of any major impact," Chris Kenefick, vice president of sales for Kenefick Ranch, said. "We sincerely appreciate the efforts of our team, and our hearts go out to our friends and neighbors who were affected by this tragedy. We are confident that better days are ahead for all of us here in Napa Valley, and we're thrilled to unveil this new vintage as we look forward to our favorite seasonal celebrations with family and friends."
Whether celebrating virtually or in the presence of loved ones, the 2017 Kenefick Ranch Cabernet Sauvignon, Chris's Cuvee is sure to be a crowd-pleaser. Upon first sip, consumers will taste racy acidity and balanced tannin-to-oak ratios that support the jammy and refined fresh berry profile. Whether drinking now or storing in the cellar for the next 15-25 years, this vintage will pair well with heavier red meats, like lamb, or heartily seasoned chicken.
In addition to the new release, Kenefick Ranch is now offering exclusive Virtual Tasting Experience Packages, which are specially curated to appeal to those with a wide range of interests and palates. Each package includes six bottles of wine and an interactive 45-minute private tasting (conducted virtually) with a member of the Kenefick Ranch family. During the tasting, buyers can experience the magic of Napa Valley from their homes while learning the basics of wine tasting, as well as the history of the Kenefick Ranch vineyard.
To purchase individual bottles or book a tasting package, visit the Kenefick Ranch online shop at www.KenefickRanch.com/Shop.
For more information on wines and upcoming events, visit www.KenefickRanch.com. Stay up-to-date on the latest news and see a schedule of virtual wine tastings by following Kenefick Ranch on Facebook and Instagram.
# # #
About Kenefick Ranch
Kenefick Ranch is a family-owned vineyard located in Calistoga, CA. The vineyard was founded when Dr. Tom Kenefick, a practicing neurosurgeon in San Francisco, first visited – and fell in love with – the Napa Valley. In 1980, he purchased a 250-acre ranch located in the region's northernmost American Viticultural Area (AVA) – Calistoga, where half the land is planted with grapevines. In 2002, Dr. Kenefick retired from neurosurgery and Kenefick Ranch began producing and selling its own portfolio of award-winning wines. Today, Kenefick Ranch sells its own label, and 90 percent of its grapes to such prestigious labels as Caymus Vineyards, Cade Estate Winery, Eisele Vineyard, and Nickel + Nickel, and winemakers Thomas Rivers Brown and Heidi Barrett. Kenefick Ranch boasts a dynamic wine club, giving oenophiles and novices alike access to an array of benefits including discounts, first notifications of limited releases, invitations to private events, complimentary tastings, vineyard tours, and incentive savings on shipments and anniversary gifts. For more information or to sign up, visit www.KenefickRanch.com/Wine-Club.
Media Contacts (and for samples):
Hemsworth Communications
Lacey Outten or Ines Lei
864-918-1089 or [email protected]