FIRST AMERICAN BANK'S SENIOR VICE PRESIDENT DANIEL PISCHE NAMED 2019 EMERGING SBA LENDER OF THE YEAR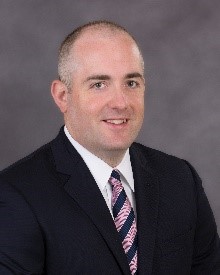 Coral Gables, Fla. – January 21, 2020 – First American Bank today announced that Daniel Pische, Senior Vice President of Trade Finance, has been named one of The Coleman Report's 2019 Emerging SBA Lenders of the Year, honoring business leaders age 40 and under for significant career achievements and contributions to the SBA lending community.
This industry award epitomizes a strong year of small business advocacy for Pische, coming on the heels of various accomplishments, including his appointment to the U.S. Department of Commerce's Trade Finance Advisory Council (TFAC).
"It's an honor to be named a 2019 Emerging SBA Lender of the Year, and I am grateful to The Coleman Report team for recognizing my efforts to help small and mid-market businesses," said Pische. "SBA loans serve a vital role in helping growing businesses obtain capital, especially those involved in International Trade. I am proud to serve as an advocate for their needs."
Pische began working at First American Bank's Chicago headquarters in 2005 as a loan analyst and relationship manager for the not-for-profit and asset-based lending teams. His passion for SBA lending and its initiatives grew after overseeing the bank's Special Asset Division during the 2007 recession and helping struggling businesses find stability. Later in his career, Pische began managing the bank's trade finance customers in South Florida, at which time he noted an opportunity for expansion into the region.
Following the acquisition of the Bank of Coral Gables, in 2016, Pische moved with his family to South Florida to assist with the bank's expansion alongside Florida Market President, Brian Hagan. 
"Dan's expertise on SBA lending is an incredible asset to not only First American Bank but the local community as well," said Hagan. "He advocates for small and mid-market business owners daily, and his dedication to his craft is unmatched – we are all proud to have him on our team."
In addition to his TFAC appointment, Pische has received numerous honors and awards, including receiving an invitation from U.S. Senator Marco Rubio to testify before the United States Senate Committee on Small Business and Entrepreneurship. During the hearing, Pische emphasized the importance of existing export programs offered by the SBA and put forth his detailed perspective on ways to support small business exporters and improve access to trade finance loans based on his years of work with the programs. Pische and his team were also named the 2017 SBA Export Lender of the Year and received the President's 'E' Award for Export Service in 2018.
To connect with Daniel Pische, follow him on LinkedIn. For more information on First American Bank, please visit www.firstambank.com.
ABOUT FIRST AMERICAN BANK
For more than 40 years, First American Bank has been focusing on building long-term relationships with customers through high-quality solutions and exceptional customer service. With services ranging from personal products to commercial banking and wealth management, and assets of more than $5.3 billion, First American Bank is the largest privately held bank in Illinois with 59 locations throughout Illinois, Wisconsin, and Florida, now including an office in Tampa. First American Bank's size and management philosophy allow the bank to offer clients top-tier financial services tailor-made to support each customer's goals and potential for growth. First American Bank is a Member FDIC bank.
Media Contacts:
Adrianne Richardson/Andrea Alvarez
Hemsworth Communications
954-716-7614; [email protected]
###
This message was sent to [email protected]
Hemsworth Communications
1510 SE 17th Street, Suite 200A
Fort Lauderdale, FL 33316