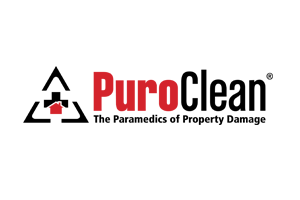 Daron Underwood opens PuroClean of Canton; Team of Trained, Certified Technicians Available for 24/7 Service Calls
Canton, MI – (April 8, 2020) – Michigan resident, Daron Underwood, has answered the call to serve the local community, becoming the designated local "Paramedic of Property Damage" with the opening of his new PuroClean franchise located in Canton, MI. Underwood will lead a team of highly trained technicians to help home and business owners with water, fire, mold, and other property damage, 24/7. PuroClean of Canton will serve the Canton, Westland, Wayne, Belleville, Van Buren, and Sumpter Township as well as other surrounding areas.
"We are extremely excited to offer world-class restoration and remediation services to the Canton and surrounding communities with our team of industry-certified restoration technicians," said Underwood. "Property damage is unpredictable, but we are committed to providing best-in-class service and being there for our customers during their times of need. Now that we are in unprecedented times with the COVID-19 pandemic, we are proud to offer deep mitigation cleaning services to help prevent the spread of the virus in homes and businesses."
U.S. Army Reserve and U.S. Air Force veteran, Daron Underwood, holds a degree in Electronic Engineering Technology from DeVry University. Prior to joining PuroClean, he spent 19 years at an automation and embedded systems company working through the ranks with his last 10 years serving as chief technology officer.
After leaving the corporate world, Underwood searched for his next career path and ultimately chose PuroClean because of the commitment to servant leadership. His wife, Julie, and his daughter, Kali, will also assist in the franchise's operations.
"PuroClean is proud to expand our services into the Canton area to help community members recover from property damage," said Steve White, President and COO.  "Local property owners in the area can rely on Daron and his team to respond 24/7 with urgency and sensitivity in the ultimate time of need."
PuroClean has been coming to the aid of homeowners and businesses in the United States and Canada for over 20 years with its franchise network of more than 300 offices.
For more information about PuroClean of Canton, please call 734-238-3200, email [email protected] or visit www.PuroClean.com/pc-mi.
About PuroClean
PuroClean of Canton serves Canton, Westland, Wayne, Belleville, Van Buren and Sumpter Township areas. Known as the "Paramedics of Property Damage®," PuroClean provides water damage remediation, flood water removal, fire and smoke damage remediation, mold removal, and biohazard cleanup to commercial and residential customers. Founded in 2001, PuroClean has a comprehensive network of 300-plus franchise offices across North America. PuroClean technicians are thoroughly screened, insured, and trained in utilizing the latest in mitigation technology and procedures, while operating under a strict code of ethics. Each PuroClean office is independently owned and operated. For more information about PuroClean, contact 800-775-7876 or visit www.puroclean.com; for franchise information, visit www.puroclean.com/franchise.
###
Media Contacts:
Hemsworth Communications
Samantha Jacobs / Rachel Tabacnic
954-716-7614 or [email protected]
This message was sent to [email protected]
Hemsworth Communications
1510 SE 17th Street, Suite 200A
Fort Lauderdale, FL 33316