Commercial Real Estate Development Company Taps Award-Winning Firm
for Communications Strategy, National Media Relations & More
Fort Lauderdale, Fla. – (September 4, 2020) – Hemsworth Communications, a top-ranked public relations and social media agency with global accolades – including recently being named one of the fastest-growing privately held companies in the United States as part of the prestigious Inc. 5000 – today announced Irvine, California-based SCGWest will join its thriving Franchise and Business Services division. With work already underway, Hemsworth is crafting a comprehensive B2B PR strategy for SCGWest surrounding its core service offerings, managing national media relations, thought leadership, and more.
"SGCWest's passion for innovation and quality client service make them an ideal partner for us, as those are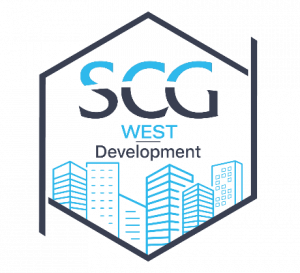 the companies we absolutely love strategizing with and promoting," said Samantha Jacobs, founder and president of Hemsworth Communications. "We look forward to working hand in hand with the SCGWest team, leveraging our experience and connections in hospitality, real estate and franchising, to tell their story in a unique, thoughtful way."
SCGWest is a commercial real estate development company specializing in the turnkey delivery of new locations and the redevelopment of existing locations for restaurant and retail businesses nationwide. Within each project, the company's focus is to develop a high-performance, team-oriented approach to accelerate and optimize the lines of communication, ensuring success from start to finish. Services range from site selection, transaction and contract management, to architecture design and construction, portfolio management and financing.
For more information, visit HemsworthCommunications.com. Stay up-to-date on the latest Hemsworth news by following @HemsworthPR on Instagram or liking the agency on Facebook at facebook.com/HemsworthCommunications.
About Hemsworth Communications
A dynamic, full-service agency, Hemsworth Communications is one of the fastest-growing, top-ranked agencies in the United States according to O'Dwyer's PR Report and one of PR News' Top Places to Work, recognized for its unique, forward-thinking company culture. With three distinctive divisions – Travel/Tourism, Food/Wine/Spirits, and Franchising/Business Services – Hemsworth represents fresh, up-and-coming businesses as well as leading, renowned global brands. Services include brand communications strategy, media relations, promotions, guerrilla marketing, social media, thought leadership and event planning. Unlike traditional PR agencies, Hemsworth is dedicated to crafting customized communications programs that are infused with personal, passionate client service and positively contribute to each client's bottom line.
###
Media Contact:
Hemsworth Communications
954-716-7614 or [email protected]