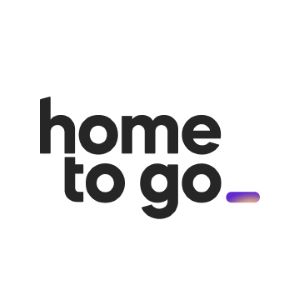 World's Largest Vacation Rental Marketplace Strengthens
U.S. Presence with Seasoned Vacation Rental Sales Leader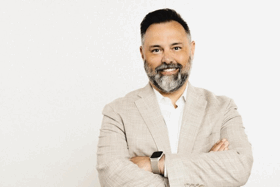 BERLIN – (August 31, 2021) – HomeToGo, the world's largest vacation rental marketplace, today announced the appointment of Bryan Boice as Head of Business Development in the U.S. Boice will oversee the establishment and growth of HomeToGo business and lead sales operations throughout the country.
"The U.S. market is an important pillar of growth for our business and we are thrilled to have Bryan join the HomeToGo team to help expand our reach and accelerate our development," said Valentin Gruber, Chief Operating Officer of HomeToGo. "With his strong background in travel software and management, extensive market knowledge and impressive achievements, we know Bryan will be instrumental in building upon our U.S. market presence and forging strong relationships with prospective clients across the country."
A Seattle native and seasoned professional, Boice brings over 15 years of travel software sales and business development experience to HomeToGo. After graduating from the University of Washington, Boice spent several years in travel technology sales working with travel divisions within Fortune 500 companies, before founding a regional ski tour operator that he successfully sold in 2006. He joined Escapia thereafter where he strategized market plans, exceeded sales quotas and played an integral role in the successful acquisition of Escapia by HomeAway (now Vrbo®). Prior to joining HomeToGo, Boice most recently served as the Director of Sales and Client Success for Escapia, a software platform for professional vacation rental managers.
Beyond his professional endeavors, Boice is an active member of the Vacation Rental Management Association. He is an avid reader who loves traveling with his wife, two teenage sons and his dogs. His passion stems from his belief that technology can help foster efficiencies in travel and bring joy to people's lives.
"I'm thrilled to be part of the innovative team at HomeToGo as they step into an exciting phase of growth," said Boice. "After decades of relevant experience, I'm most impressed with HomeToGo's unique use of inventive technology to support partners by catering to their exclusive needs and cultivating their growth. Making partners successful is at the core of HomeToGo's business and I'm excited to develop more of these relationships in my new role."
For more information on HomeToGo, visit HomeToGo.com. Stay up-to-date on the latest news by following HomeToGo on Facebook Facebook.com/HomeToGo, Instagram @HomeToGo, Twitter @HomeToGo and LinkedIn. 
About HomeToGo
HomeToGo is a marketplace with the world's largest selection of vacation rentals, listing millions of offers from thousands of trusted partners. From vacation homes, cabins, beach houses, apartments, condos, house boats, castles, farm stays and everything in between, HomeToGo combines price, destination, dates and amenities to find the perfect accommodation for any trip worldwide.
Founded in 2014, HomeToGo employs more than 350 people and manages 23 local apps & websites across Europe, North America, South America, Australia and Asia-Pacific. HomeToGo also operates brands such as Tripping.com, CASAMUNDO and Wimdu. To learn more, visit www.hometogo.com or download the HomeToGo app.
###
Media Contact:
Hemsworth Communications
Kayla Atwater/Rachael Rampersad
954-716-7614 or [email protected]