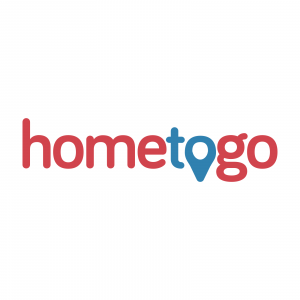 HomeToGo Reveals Emerging Travel Trends Ahead of 2021
Study from World's Largest Vacation Rental Search Engine Shows Less Solo Travel, More Small Family & Friend Group Getaways; Rural Destinations Expected to Thrive with Cabin Rentals Up 143% YoY
Fort Lauderdale, Fla. – (November 18, 2020) – HomeToGo, the world's largest vacation rental search engine, today released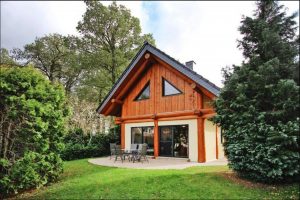 its predictions for shifting travel trends and emerging destinations in 2021. Based on a general population survey* of U.S. travelers, along with insights from HomeToGo's internal search and booking data, the predictions show how COVID-19 will shape the future of travel, with the emergence of quiet getaways, family travel, last-minute trips and an emphasis on safety.
"Many of the search and booking trends we're noticing for 2021 are driven by the ongoing pandemic. Because COVID-19 has clearly transformed the way we live and work, we're observing more travelers looking for responsible ways to satisfy their desire to explore, an increase in last-minute bookings and an emphasis on rural, quieter destinations," said Caroline Burns, travel expert and head of PR for the U.S. & U.K. at HomeToGo. "Additionally, HomeToGo has noticed an uptick in searches for aspirational bucket list-worthy destinations, whether it be the beautiful beaches of Aruba or food haven of Naples, Italy – showing that even though access may be limited right now, the world's most beautiful, sought-after destinations continue to captivate consumers."
Upcoming travel trends for 2021 cited by HomeToGo's study include:
Quiet Winter Getaways: 43% of travelers have winter trips planned for early 21— with nearly half (44%) traveling to beach destinations and 24% to more remote ski spots. The most searched destinations for winter 2021 include the Florida Keys, FL; Smoky Mountains, TN and NC; Naples, FL; Lake Tahoe, CA and Maui, HI. In contrast, destinations known for their bustling nightlife, such as Manhattan, NY, and New Orleans, LA, have been slower to recover in terms of travel interest.
International Escapes Topping Bucket Lists: Although travel restrictions forced 53% of the surveyed U.S. travelers to cancel or rebook travel plans this past year, many added international destinations to their future travel bucket lists. Destinations that have seen the largest yearly increase in search interest include Aruba (+2,298%), Santorini, Greece (+945%), St. John, U.S. Virgin Islands (+665%), Bali, Indonesia (+294%) and Naples, Italy (+207%).
The Rise of Rural: In 2020, HomeToGo's internal search data already showed that nearly 90% of overall searches were for trips to rural areas. Cabin rentals are expected to be especially popular, accounting for 33% of total accommodation searches on HomeToGo in 2020, a drastic +143% increase from 2019.
Solo Travel Takes a Pause: Solo travel is taking a downturn in the year ahead. In 2020, the share of bookings for single accommodations on HomeToGo have dropped by 44% compared to 2019, with most looking to travel with an average of six companions.
More Last-Minute Trips: When it comes to flexibility, HomeToGo sees more travelers booking spontaneous last-minute trips. The average number of days between booking to check-in is now 50 days, down -37.5% from the average lead time pre-pandemic.
An Eye on Cleanliness: With increased scrutiny on cleanliness due to COVID-19, HomeToGo's search data cites that 45% of travelers included enhanced cleaning within their top three decision-making factors. This will likely lead to an increase in health and safety measures from vacation rental managers and owners alike.
More insights from the full 2021 Travel report can be found at:
https://www.hometogo.com/media/travel-trends-2021/
For more information on HomeToGo, visit HomeToGo.com. Stay up-to-date on the latest news by following HomeToGo on Facebook Facebook.com/HomeToGo, Instagram @HomeToGo, and Twitter @HomeToGo.
About HomeToGo
HomeToGo (www.hometogo.com) is the world's largest search for vacation rentals. On the web, mobile and via mobile app, HomeToGo compares over 18 million offers from more than 1,300 vacation home websites, including Booking.com, Vrbo, and TripAdvisor. From apartments and villas to castles and treehouses, HomeToGo will find the perfect accommodation for your next trip worldwide. Founded in 2014 by Dr. Patrick Andrae, Wolfgang Heigl and Nils Regge in Berlin, HomeToGo now operates websites in 23 countries and regions in Europe, America and Asia-Pacific.
###
* Survey Methodology
HomeToGo's 2021 Travel Trends Survey was conducted in the United States by HomeToGo between October 14-16, 2020, among 269 US adults.
** HomeToGo Methodology
To calculate the search and booking data, HomeToGo examined its own metasearch data for searches and bookings with check-in dates for 2021 (January – December 2021) compared with booking and search activity from previous years.
U.S. Media Contacts:
Hemsworth Communications
954-716-7614
This message was sent to [email protected].
Hemsworth Communications
1510 SE 17th Street, Suite 200A
Fort Lauderdale, FL 33316