Award-Winning Firm Tapped by World's Largest Vacation Rental Search Engine;
Efforts to Focus on Driving Media Relations and Consumer Awareness in U.S. Market
Fort Lauderdale, Fla. – (October 21, 2020) – Hemsworth Communications, a top-ranked full-service global PR agency, today announced the addition of HomeToGo, the world's largest vacation rental search engine, to its client roster. Effective immediately, the firm will be responsible for supporting HomeToGo's PR efforts across the United States, including regional and national media relations campaigns designed to further establish the brand's presence as a cutting-edge product, transforming the travel industry.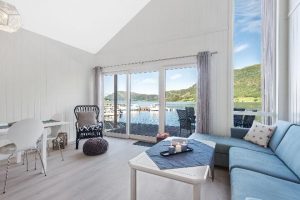 "While today's landscape has brought some uncertainty and unpredictability as it relates to travel and tourism, HomeToGo is able to stay on top of traveler trends and help our customers find the perfect home for their next getaway, no matter the time or place," said Mike Pearce, PR & inbound marketing manager at HomeToGo. "We're confident that our partnership with Hemsworth Communications will further strengthen our brand's position at the forefront of our industry and drive key consumer awareness heading into what we anticipate to be a busy and exciting Q1 2021 within the travel space."
Co-founded in 2014 by Patrick Andrae, Wolfgang Heigl and Nils Regge, HomeToGo was created out of a necessity for consistency as consumers were having to search using multiple different websites to find the ideal accommodation every time they wanted to book a trip. Since then, the company has extended its reach throughout Europe, America and Asia-Pacific, now offering its product in 23 countries. From family vacations to romantic getaways, HomeToGo makes planning trips easier than ever with just the click of a button. With more than 18 million vacation rentals from more than 1,300 providers worldwide, the brand's streamlined search engine aggregates the very best options and allows travelers to find and book the best available homes through HomeToGo's online platform.
"We're thrilled to align with HomeToGo as their public relations partner in the U.S. and help raise their brand exposure in key target markets across the country," said Samantha Jacobs, founder and president of Hemsworth Communications. "With HomeToGo's extensive internal data, they're able to provide insight on everything from trending destinations to the search behaviors of users, which gives us countless compelling stories to tell. We are excited to work with our media contacts to connect their fans, followers, readers, listeners and viewers with interesting, insightful content from HomeToGo."
For more information, visit HemsworthCommunications.com. Stay up-to-date on the latest Hemsworth news by following @HemsworthPR on Instagram or by liking the agency on Facebook at facebook.com/HemsworthCommunications.
About Hemsworth Communications
A dynamic, full-service agency, Hemsworth Communications is one of the fastest-growing, top-ranked agencies in the United States according to O'Dwyer's PR Report and in 2018, was named one of PR News' Top Places to Work, recognized for its unique, forward-thinking company culture. With three distinctive divisions – Travel/Tourism, Food/Wine/Spirits, and Franchising/Business Services – Hemsworth represents fresh, up-and-coming businesses as well as leading, renowned global brands. Services include brand communications strategy, media relations, promotions, guerrilla marketing, social media, thought leadership and event planning. Unlike traditional PR agencies, Hemsworth is dedicated to crafting customized communications programs that are infused with personal, passionate client service and positively contribute to each client's bottom line.
###
Media Contact:
Hemsworth Communications
954-716-7614 or [email protected]
This message was sent to [email protected].
Hemsworth Communications
1510 SE 17th Street, Suite 200A
Fort Lauderdale, FL 33316