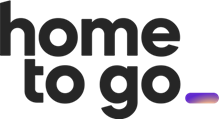 FORT LAUDERDALE, Fla. – (April 5, 2023) – HomeToGo, the marketplace with the world's largest selection of vacation rentals, today released findings from its 2023 U.S. Summer Travel Forecast, revealing how vacationers are planning trips for what is typically the busiest travel season of the year. After three summers of flight disruptions and travel uncertainty, people are once again embracing vacation 'Vorfreude' (noun, /ˈfoːɐfrɔydə/: a German word describing a strong sense of happy anticipation, pronounced similar to four-froy-duh). This year, travelers are experiencing a renewed excitement for planning trips as they seek to maximize summer getaways through savvy spending with serenity and sustainability top of mind. 
With insights gathered from travelers using HomeToGo to book summer vacations, as well as an external survey of U.S. travelers, the key trends and developments include:
Bargain hunting, not budget cutting: Even during a time of economic uncertainty, a high majority of U.S. travelers surveyed (92%) stated they still see travel as a worthwhile expenditure, and 85% have already planned at least one overnight trip this summer.
Reaching for restful retreats: Recharging is a top priority for the season ahead, as 64% of survey participants described their perfect summer 2023 vacation as relaxing instead of thrilling, and 71% said they would choose wellness activities over partying. Many also indicated an increased desire to simplify their travel plans, revisiting more familiar destinations (64%) and more familiar activities (71%).
Exploring eco-friendly options: 78% of survey respondents stated they feel it is important to travel more sustainably, with 34% reporting that they are already taking action to make their vacations more eco-friendly. Moreover, nearly three-quarters of respondents (73%) indicated the eco-friendliness of an accommodation factors into their booking decision, with more than two-thirds (64%) willing to pay a premium for a more sustainable option.
Film-spiration across the ages: Blockbuster films and television series are inspiring nearly half (49%) of U.S. summer travelers, regardless of their age to visit the film sets and the stunning destinations they've seen on screen. Additionally, nearly twice as many Millennials and Gen Z travelers are finding inspiration from social media, compared to Gen X and Baby Boomers.
Return of vacation 'Vorfreude': After enduring several summers of cancellations, restrictions, and missed flights, travelers are once again experiencing vacation 'Vorfreude' — a German word describing joyful anticipation and excitement. With a renewed sense of confidence for planning trips, more than one-third (38%) of Americans have planned three or more vacations for this summer.
"With the summer high season fast approaching, we're thrilled to see our travelers unlock their 'Vacation Vorfreude' and enthusiastically anticipate their upcoming trips," Dr. Patrick Andrae, co-founder and CEO of HomeToGo, said. "Our findings show that travelers want to maximize their summer getaways this year and are looking to prioritize enjoyment and relaxation, while keeping value top of mind and minimizing their impact on the environment. We're so excited about another busy high season, during which travelers can expect more industry-leading innovations and product upgrades to our platform, as we continue to deliver an unparalleled guest experience that makes it easy for everyone to find their uniquely ideal vacation home." 
Also included in this forecast, HomeToGo has gathered the following top picks and expert recommendations for summer vacations based on trending traveler searches and vacation home prices for 2023: 
Most searched summer 2023 getaways by U.S. travelers.
Affordable beaches for less than $100/person per night.
Trending stateside getaways for a relaxing break.
Movie-inspired destinations for film buffs.
For more information about these survey insights and travel recommendations, visit the HomeToGo 2023 Summer Travel Forecast at www.HomeToGo.com/media/2023-summer-travel-forecast. To learn more about HomeToGo, visit www.HomeToGo.com. 
# # #
Additional story assets and imagery can be found here. 
About HomeToGo
HomeToGo is the marketplace with the world's largest selection of vacation rentals, listing millions of offers from thousands of trusted partners, including Booking.com, Vrbo and TripAdvisor. From vacation homes, cabins, beach houses, apartments, condos, house boats, castles, farm stays and everything in between, HomeToGo combines price, destination, dates and amenities to find the perfect accommodation for any trip worldwide.
Founded in 2014, HomeToGo operates local apps & websites in 25 countries across Europe, North America, South America, Australia and Asia-Pacific. HomeToGo also operates brands such as Agriturismo.it, AMIVAC, Casamundo, CaseVacanza.it, e-domizil, EscapadaRural, Tripping.com and Wimdu. To learn more, visit www.HomeToGo.com or download the HomeToGo app.
Methodology
Survey insights are based on research conducted by HomeToGo among a general population sample of 500 respondents in total. To participate in this survey, respondents had to be 18 and 65 and based in the United States. The survey was conducted on March 6, 2023.
Media Contact
Richie Forbes
954-756-1782
[email protected] or [email protected]