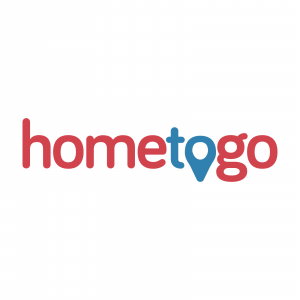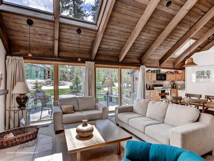 Fort Lauderdale, Fla. – June 9, 2021 – HomeToGo, the world's largest selection of vacation rentals, today launched a Rediscover Travel campaign to celebrate the long-awaited return of travel. HomeToGo is giving away $2,500 to one lucky winner towards accommodation for their next trip, as well as providing travelers inspiration for new destinations to discover as they book their first escapes.
"After a pandemic year, restrictions are loosening and the demand for travel is clear. In a recent Return of Travel survey, we uncovered that more than half of U.S. travelers plan on traveling within 1-2 months after receiving the vaccine, which should help give tourism an instant boost," said Mahendra Roopa, Director of Product, Machine Learning and Data Science at HomeToGo. "We're also seeing that travelers are turning to vacation rentals to book out longer stays, with the average length of stay being 11 days (+14% vs. 2019) for domestic getaways. As the world starts to open up, vacationers are looking to enjoy some well-earned 'revenge travel' and spend time getting fully immersed in a new destination."
On HomeToGo.com, search demand for domestic stays in 2021 are up by 58% in comparison to pre-pandemic. This trend appears to be lasting into 2022, with vacation homes in small towns and rural areas continuing to see increased interest as travelers look to visit outdoor-oriented destinations where they can embrace both adventure and relaxation.
"The domestic travel boom we're observing has turned travelers' attention to the amazing hidden gem destinations that are available closer to home. There are plenty of reasons for which staycations are more appealing, from avoiding the stress of quarantines and tests, to offering convenient options for flight-free getaways," added Caroline Burns, Head of PR and Travel Expert at HomeToGo.
When entering to win a dream vacation rental in HomeToGo's Rediscover Travel giveaway, travelers can also find inspiration for their next trip with HomeToGo's top picks for hidden gem destinations in the U.S., including:
Recommended for Couples: Paso Robles, California – Perfect for wine-lovers, Paso Robles is a charming, laid-back California town with a wild west spirit. From hiking and biking to horseback riding and hot air ballooning, there's an abundance of exhilarating outdoor activities for travelers to enjoy.

Fun Fact: Couples are unlocking love after lockdown, as 70% of respondents in HomeToGo's Return of Travel survey said their partner would be their most preferred travel companion for their next vacation.
Average Price: $143 per night
Perfect for Families: Jacksonville, Oregon – A hidden gem in Southern Oregon, this historic gold rush town with scenic views is the perfect destination to unplug and unwind. Families can visit Jacksonville's famous lavender fields, enjoy the area's scenic hiking opportunities and float down the legendary Rogue River.

Fun Fact: Three-quarters (75%) of Americans surveyed by HomeToGo have the same or more desire to travel with their parents or grandparents in 2021, compared to pre-pandemic.
Average Price: $172 per night

Ideal for Friends' Getaways: Dunwoody, Georgia – Located just north of Atlanta, Dunwoody combines the charm of a small Southern town with proximity to big-city attractions. With a thriving restaurant scene, an abundance of outdoor space and parks, arts and culture, endless shopping and modern accommodations, Dunwoody is the ideal spot to getaway for the weekend without traveling too far from a major urban center.

Fun Fact: HomeToGo's search data indicates larger group sizes heading into the remainder of 2021. The average group size is 3.7 travelers, a 6% increase from the same period in 2019.
Average Price: $98 per night

Top Pick for Solo Travel: Livingston, Montana – Resting on the banks of the Yellowstone River surrounded by majestic mountains, Livingston is an old railroad town that has inspired generations of poets, novelists and artists. For adventure seekers, the town is renowned as a mecca for fly-fishing with seven nearby rivers, private spring creeks and trophy lakes.

Fun Fact: The mountains are calling and travelers must go, more than three quarters (76%) of respondents in HomeToGo's Return of Travel survey ranked a mountain getaway as a preferred type of trip for their next vacation.
Average Price: $170 per night
Visit hometogo.com/rediscover/ for more destination inspiration and to enter the HomeToGo Rediscover Travel giveaway for a chance to win $2,500 towards booking the perfect accommodation. Giveaway is open from June 9th – July 9th, 2021. Terms & Conditions can be found here.
For more information on HomeToGo, visit HomeToGo.com. Stay up-to-date on the latest news by following HomeToGo on Facebook Facebook.com/HomeToGo, Instagram @HomeToGo, Twitter @HomeToGo and LinkedIn.
MEDIA NOTE: Hi-res images can be downloaded from Dropbox HERE.
About HomeToGo
HomeToGo has the world's largest selection of vacation rentals, listing millions of offers from thousands of trusted partners, including Airbnb, Booking.com, Vrbo and TripAdvisor. From apartments, cabins, boats, castles, hotels, hostels, and everything in between, HomeToGo combines price, destination, dates and amenities to find the perfect accommodation for any trip worldwide.
Founded in 2014, HomeToGo employs more than 250 people and manages 23 local apps & websites across Europe, North America, South America, Australia and Asia-Pacific. HomeToGo also operates brands such as Tripping.com and Wimdu. To learn more, visit www.hometogo.com or download the HomeToGo app.
###
U.S. Media Contact:
Hemsworth Communications
954-716-7614
This message was sent to [email protected]
Hemsworth Communications
1510 SE 17th Street, Suite 200A
Fort Lauderdale, FL 33316