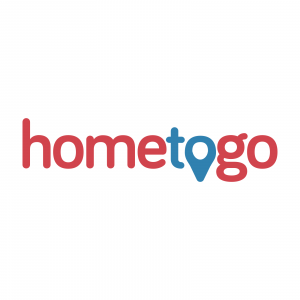 World's Largest Vacation Rental Search Engine Reports
Travelers are Eager to Take Domestic and International Trips Once Vaccinated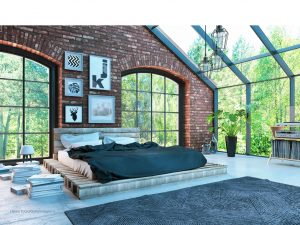 Fort Lauderdale, Fla. – (April 14, 2021) – HomeToGo, the world's largest vacation rental search engine, today published its 'Return of Travel' Study, reporting on a shift in travel behaviors as the 'new normal' takes shape and travel begins to bounce back. With the nation's vaccine rollout in full swing, Americans are eager to travel, according to HomeToGo's study, which found that 54% of U.S. travelers plan on taking a trip within the first two months of getting vaccinated.
"Following a tough year spent mostly at home, our data shows that travelers desperately want to get away and enjoy a much-needed break from it all, with many searching for vacation rentals in quieter escapes that will allow them to truly disconnect," said Mahendra Roopa, HomeToGo's Director of Product, Machine Learning and Data Science. "We're also seeing an upward trend when it comes to two-person trips this summer, as travelers polled in our Return of Travel survey expressed more desire to travel with their partner compared to pre-pandemic."
Based on a survey of U.S. travelers and an analysis of HomeToGo's internal search data, the 'Return of Travel' Study* uncovered that travelers are:
Planning 'Truecations': After over a year of remote working and learning, families and young professionals are looking to recharge with 68% of respondents expressing the desire to disconnect from work during their upcoming vacations.
Unlocking Love After Lockdown: 51% have more desire to travel with their partner compared to pre-pandemic and 70% of respondents said their partner would be their most preferred travel companion for their next vacation.
Demanding Flexibility: Last-minute, midweek and long weekend getaways are continuing to dominate this summer as HomeToGo's Flexible Date feature saw a 600%+ increase in use the past year for trips outside of typical vacation weeks.
Saving Up and Doubling Down on Vacations: 80% of surveyed travelers said they saved money by traveling less in 2020, and 55% of those who saved intend on spending it on future vacations.
Eager to Escape Abroad: Travelers are ready for international jaunts with 92% of respondents intending to visit an international destination the same or more frequently after receiving the vaccine.
Lack of Free Cancellation is a Deal Breaker: 45% of survey respondents ranked "free cancellation" among the top two considerations when booking a rental, beyond price. This was prioritized over other enticing amenities such as beach access, stable internet, a pool, hot tub or sauna.
"Traveling to new places has the amazing ability to bring us happiness – in fact, 92% of American travelers surveyed feel travel improves their mental health," added Caroline Burns, Head of PR and Travel Expert at HomeToGo. "We're excited to be offering a wealth of vacation rental options – in beaches, remote escapes, or for weekend staycations – for families, couples, friends and solo travelers alike as they dust off their suitcases and finally have the chance to escape this summer."
More insight, details, and information from the study can be found at: https://www.hometogo.com/inspiration/summer-vacation/#return-of-travel
For more information on HomeToGo, visit HomeToGo.com. Stay up-to-date on the latest news by following HomeToGo on Facebook Facebook.com/HomeToGo, Instagram @HomeToGo, Twitter @HomeToGo and LinkedIn.
About HomeToGo
HomeToGo, the world's largest vacation rental search engine, compares over 18 million offers from more than 2,000 trusted partners, including Airbnb, Booking.com, Vrbo and TripAdvisor. From apartments, cabins, boats, castles, hotels, hostels, and everything in between, HomeToGo combines price, destination, dates and amenities to find the perfect accommodation for any trip worldwide.
Founded in 2014, HomeToGo employs more than 250 people. HomeToGo operates 43 websites, including brands such as Tripping.com and Wimdu, across Europe, North America, South America, Australia and Asia-Pacific. To learn more, visit www.hometogo.com or download the HomeToGo app.
###
*Survey Methodology
Research conducted by HomeToGo among a sample of 1,298 respondents across 5 markets (United States, United Kingdom, France, Spain, Germany) with a confidence level of 95% and a 6% estimated margin of error. To participate in this survey, respondents had to be 21 or older. The survey was taken online in April 2021.
HomeToGo Internal Data Methodology:
Length of Stay: Based on the observed length of stay for U.S. bookings on HomeToGo.com between January 1, 2021 – April 6, 2021 for stays with a check-in date between May 1, 2021 – September 1, 2021, compared to the same period in 2019.
Distance to Search: Based on internal data representing the average distance to search for U.S. domestic trips, based on user origin. Data collected April 12, 2021.
Trending Destinations: Based on the number of searches on HomeToGo.com between May 1 – September 1, 2021, compared to the same period in 2019.
U.S. Media Contact:
Hemsworth Communications
954-716-7614
This message was sent to [email protected].
Hemsworth Communications
1510 SE 17th Street, Suite 200A
Fort Lauderdale, FL 33316