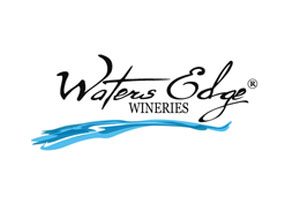 Mara and Mike English Purchased Oklahoma City Micro-Winery Franchise,
Moving Location to Thriving Area in Moore, OK
MOORE, Okla. – (August 30, 2021) – Waters Edge Wineries®, an innovative urban winery franchise system, today announced the sale and relocation of its Oklahoma City winery, which will re-open this fall in Moore, OK under the leadership of new franchise owners Mara and Mike English. Waters Edge Winery & Bistro of Moore will continue to provide an immersive experience rooted in traditional winemaking combined with the popular wine bar concept.
"We are so proud of the success achieved at our Oklahoma City location and are excited to see continued growth within the market in a new spot, with fresh new leadership," said Ken Lineberger, president and CEO of Waters Edge Wineries.
Loyal guests of the original Oklahoma City location, Mara and Mike have been wine club members since 2016 and visited the location nearly every weekend. Their passion for winemaking and love for the brand, as well as their entrepreneurial spirit, led to the decision to invest in the franchise themselves.
"When we first heard that the previous owner was going into retirement, my husband joked that I no longer would have a place to work as we spent several Sundays here catching up on administrative work for our other businesses while enjoying a glass or two of wine," said Mara. "However, quickly thereafter, we realized this was an opportunity to expand our business endeavors into an industry we are truly passionate about, and we cannot wait to grow this business within our community."
Mara brings previous hospitality experience to her newest endeavor, both from her time managing celebrity chef Bobby Flay's Mesa Grill in Manhattan, as well as opening other concepts across the Midwest. Currently, Mara and Mike own Ace Party Supplies & Showtime Concession as well as Abby Candles Fundraising.
Waters Edge Winery & Bistro of Moore will be conveniently located next to their existing businesses, just 11 miles outside of Oklahoma City. The interior will feature soaring 20-foot ceilings and an industrial wine shelf crafted from dark wood and concrete. The new location also will feature a spacious lawn that the team hopes to utilize for additional seating in the future.
The new winery differentiates itself through their unique "grazing" menu with items like charcuterie, flatbreads, sandwiches and salads, as well as a variety of popcorn flavors provided by Mara and Mike's separate concession business. The wine menu will offer exclusive blends and bottles consistent with the company's several national locations such as popular varietals including Merlots, Cabernets, and Chardonnays. Other rare wines such as Barolos, Gewurztraminers, Pinotages, Petit Verdot and Ports will also be available. The company adds to the spectrum of tastes through unique adaptations such as Peach Apricot Sangria and Cranberry Sangria.
Waters Edge Winery & Bistro of Moore, Oklahoma, is an independently owned and operated franchise location of Waters Edge Wineries, a California-based innovative urban winery system bringing the cultural experience of wine to communities across the country.
For more information, contact 405-551-1112, or follow on Instagram at @wew_mooreok or on Facebook.   
About Waters Edge Wineries®
California-based Waters Edge Wineries is an innovative urban winery system bringing the cultural experience of wine to communities across the country. Each Waters Edge Winery & Bistro location combines the very best of a winery and wine bar in one versatile model that can be located anywhere, regardless of topography or agricultural factors. Founded in 2004 by husband-and-wife team Ken and Angela Lineberger, Waters Edge Wineries currently operates 12 Waters Edge Winery & Bistro locations in California, Illinois, Kentucky, Montana, Ohio, Oklahoma, and Texas.  The company caters to entrepreneurs who are seeking a fun, exciting career where they can share their passion for wine while creating memorable guest experiences.
For more information on Waters Edge Wineries® or for franchising information, contact 909-GOT-WINE, visit WatersEdgeWineries.com or email [email protected].
# # #
MEDIA CONTACT:
Hemsworth Communications
Lacey Outten / Haley Brent
954-716-7614
[email protected]