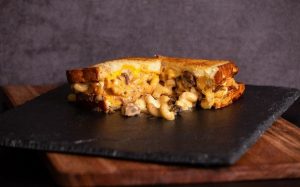 One Free Entrée Per Nurse* at Every Location Nationwide May 6th, National Nurses Day; Nurses – and Nursing Students – Receive 20 Percent Off All Orders, All Month Long**
Boca Raton, Fla. – (April 26, 2021) – In honor of National Nurses Month, which is celebrated each year throughout the month of May, I Heart Mac & Cheese today announced two special offers. The rapidly growing, fast-casual concept specializing in customizable, made-to-order macaroni and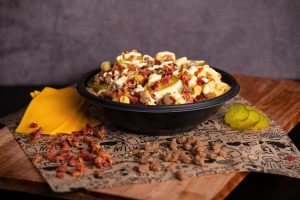 cheese bowls and sandwiches, will honor the nursing community – including nurses and nursing students – all month-long, thanking and rewarding them for their service.
"This has been a really tough year for so many, but especially for those in our healthcare community, who have worked tirelessly and, in many cases, without the gratitude they truly deserve," said I Heart Mac & Cheese's CEO and Chairman, Steve Giordanella. "Nurses have sacrificed so much during the pandemic and we wanted to find even a small way to show just how much we value and appreciate their dedication to the community."
There are two ways to enjoy I Heart Mac & Cheese's National Nurses Month perks:
National Nurses Day (Thursday, May 6) – Every I Heart Mac & Cheese location across the country will give one free entrée to each nurse or nursing student who visits.*
National Nurses Month (Entire Month of May) – Nurses and nursing students will receive 20 percent off every order, all month long.**
Those wishing to take advantage of these offers must show a valid nurse or nursing student ID.
South Florida-based I Heart Mac & Cheese is a popular concept rapidly expanding across the United States, serving up traditional mac & cheese and sandwich options, as well as a variety of health-conscious bases including quinoa, broccoli, cauliflower, gluten-free pasta, plant-based protein, and dairy-free alternatives. The brand has earned a reputation for consistent, delicious food and is well-known for custom, build-your-own macaroni and cheese bowls and grilled cheese sandwiches. Guests select a pasta, bread, quinoa, broccoli, cauliflower, or tater tot base along with a choice of ten different proteins, eleven vegetables, and nine cheeses. Gluten-free, vegan, and plant-based options are also available. Sesame ginger, mango habanero, buffalo, BBQ, and pesto are a few of the delicious dressings and sauces available to mix in or top off each creation.
For ordering or more information, visit iheartmacandcheese.com. Follow the brand on Facebook at facebook.com/iheartmacandcheese/ and on Instagram at @IHeartMacAndCheese.
About I Heart Mac & Cheese
I Heart Mac & Cheese is a fast-casual concept specializing in customizable, made-to-order macaroni and cheese bowls and grilled cheese sandwiches. Also, on the menu are lifestyle choices with quinoa, broccoli, or cauliflower bowls, and gluten-free pasta. In 2019, the brand unveiled a new vegan menu featuring plant-based options through an official partnership that was launched with Beyond Meat®. The menu combines award-winning recipes resulting in a grown-up approach to this classic childhood dish. Guests in search of an easy-to-eat treat can enjoy the brand's newest menu item, Mac Bites, that are baked, bite-size portions perfect to eat while you are on the go in flavors like Bacon Cheeseburger, Buffalo Chicken, The Cuban, Lobster and Classic.
*Free entrée amount valid up to $9.95.
**Deal cannot be combined with any other offer or discount; valid in-store only from May 1st – May 31st.
###
Media Contacts:
Hemsworth Communications
Lacey Outten / Kylie Rodriguez
954-716-7614 or [email protected]
This message was sent to [email protected].
Hemsworth Communications
1510 SE 17th Street, Suite 200A
Fort Lauderdale, FL 33316