Revamped Online Platform Touts Company's Unique Approach to 'Symphonic' Branding; Showcases Luxury Real Estate and Hospitality Projects, Including High-Profile Work in U.S. & Mexico
MIAMI, Fla. (September 17, 2019) – Smarthinking Inc., an integrated brand development agency headquartered in Miami, has launched a new website reflective of its wide variety of services, focused on conveying its truly unique perspective on luxury hospitality branding and marketing. The new platform, which is now live, showcases the agency's recent work within the luxury real estate and hospitality space, including several unique new projects under development in the U.S. and Mexico. With a knack for delivering inventive and imaginative concepts – and an in-depth operational knowledge – Smarthinking offers a unique approach to branding, servicing clients as a true partner with branding strategy, conceptual space design, marketing collateral development, advertising services, art direction and more.   
"We're ecstatic to introduce a fresh new website that encapsulates a bright, crisp look along with more timely, informative samples of the incredible projects we've been a part of launching to the market," said Mark Natale, chief executive officer of Smarthinking. "Our goal is to help prospective developers, owners and architects understand our unique approach to branding and design, as well as the breadth of our services and capabilities in the luxury real estate and hospitality industries." 
Smarthinking's client roster boasts a range of luxury hotels, resorts, spas, residential communities, private clubs and more. Most recently, the agency has brought its 'symphonic' branding strategy to the following notable projects: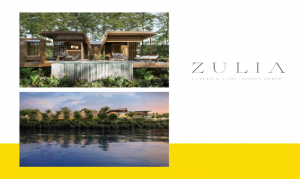 Zulia Bacalar – A Luxury Resort in the Maldives of Mexico (Scope of Work: Identity Development, Graphic Design, Copywriting, Web Development) – The developer of Zulia Bacalar, a new luxury resort destination coming to the jungles of Mexico's Yucatan Peninsula (slated to open in 2021), recently hired Smarthinking to curate a look book that would announce the project and help bring the concept to life. The agency worked collaboratively with the architect and developer to tell the incredible story of Zulia Bacalar – including developing brand messaging, conceptualizing a design layout, providing graphic design services and building a resort website. The resulting 104-page look book has served as the key communicator for Zulia Bacalar, and can be found online HERE.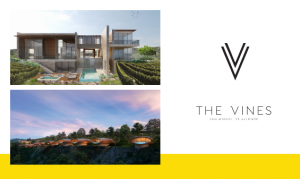 The Vines – A Boutique Hotel and Luxury Residences in Mexico's Central Highlands (Scope of Work: Brand Development, Graphic Design, Copywriting, Identity Development, Web + Digital Development) – Currently under construction and set amongst beautiful French-imported vineyards in Mexico is The Vines, a highly anticipated new luxury boutique hotel and residential community (slated to open in 2021). To tee up excitement around the new development, the ownership team behind The Vines tapped Smarthinking with the creation of the tone and identity of the overarching brand, as well as its sub-brands, including 1881 Polo Club and The Cellar House – the community's exclusive clubhouse, which will be home to a private cave tasting room, cigar lounge, kids' club and more. The agency recently completed a look book that illustrates the new standard of luxury hospitality being created with this central highlands Mexico resort and aims to appeal to upscale travelers who are also eager to be a part of San Miguel de Allende's incredible heritage. The resulting 74-page look book can be found online HERE.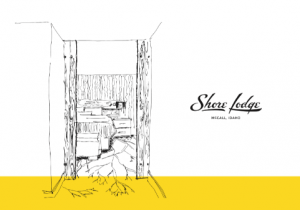 Shore Lodge – An Iconic Hotel in the Pacific Northwest (Scope of Work: Brand Conceptualization, Strategy + Management / Brand Operations/ Collateral Development/ Identity Development/ Advertising/ Web + Digital Development/ Space Planning/ Film Production/ Copywriting) – In 2008, Smarthinking was hired by the owners of Shore Lodge – an AAA Four Diamond-rated resort that opened on the shores of Payette Lake in McCall, Idaho over 70 years ago – to manage all advertising and marketing initiatives. Smarthinking was tasked with modernizing the hotel and infusing the brand with an updated identity that could charm new audiences, while embracing loyal past guests. Since then, the agency continues to manage an annual comprehensive marketing plan that serves as a guide to elevate the guest experience, increase room nights, increase ADR, increase cover counts at restaurant outlets, increase attendance at events and increase group business. Beyond the marketing plan, Smarthinking also supports Shore Lodge's operations and efforts with fresh, on-brand expressions that collectively make the hotel a world-class destination. In addition, in 2014, Smarthinking became the agency of record for Whitetail Club, the preeminent private community associated with the Shore Lodge.
Each project at Smarthinking is meticulously analyzed to execute a 'symphonic' branding strategy – meaning each brand element is carefully created to live in concert with one another.  Smarthinking believes that it is most effective when a company's branding aligns with the experience found within the establishment, giving the consumer a full experience.
"Telling a cohesive story across multiple communications channels is both an art and a science," added Amber Natale, president of Smarthinking. "Solidifying a campaign where all guests and team members have a thorough understanding of what the product is, and how it differs from competitors, is of utmost priority to us for each of their clients." 
For further information on Smarthinking's capabilities or services, or additional details on the agency's work including those case studies highlighted above, please visit www.SmarthinkingInc.com. Media Note: Interviews are available upon request, as well as corresponding photos for project case studies.
About Smarthinking Inc.  
Smarthinking Inc. is an integrated brand development agency with a distinct focus on real estate and hospitality. Founded in 2006, the agency was created to solve business challenges through the creation of compelling stories that businesses tell every day in a variety of mediums. For a brand to be a viable success, the agency believes the brand message has to be strategically incorporated into every aspect of the operation. In order to truly differentiate each client's product, Smarthinking follows the guiding principle of, THINK CRITICALLY, ACT CREATIVELY™. This has molded the agency's reputation for delivering inventive and imaginative concepts. For more information, visit www.SmarthinkingInc.com or call 888.315.4056.
###
Media Contact:
Kayla Louttit/Allison Moraga
(954) 716-7614
This message was sent to [email protected]
Hemsworth Communications
1510 SE 17th Street, Suite 200A
Fort Lauderdale, FL 33316