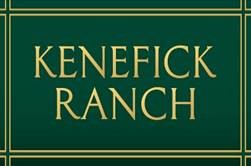 Unique Packages Include Goldilocks of Cabernet Franc, Red Lovers, White Christmas and
Sent from the Angels; Limited Library Vintage Also Released in Time for Holidays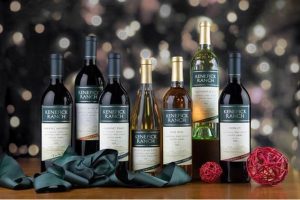 NAPA VALLEY, Calif. – (December 17, 2020) – Kenefick Ranch today unveiled four new gift sets, certain to spread holiday cheer this season, packaging its premium wines together in unique themed bundles. With its 41st anniversary approaching, the family-owned and operated vineyard and winery has paired some of its favorite vintages and library selections together as an incredible gift option for even the most discerning wine aficionados.
"While this season may be different from those prior, we are committed to finding new ways to connect with our customers and share our passion for winemaking," said Chris Kenefick, vice president of sales for Kenefick Ranch. "We've selected a variety of wonderful wines as gift options this year, and we're also excited to announce the release of some limited library vintages as an added bonus!"
Perfect for holiday sipping or serving during intimate small group gatherings, the new Kenefick Ranch gift sets include:
Goldilocks of Cabernet Franc ($105) – showcases both 2014 and 2016 vintages of their award-winning varietal, rated 93 and 94 points by Wine Advocate and Antonio Galloni, respectively.
Red Lovers ($198 for a limited time) – those who love reds and nothing else can enjoy this festive package, featuring the 2015 merlot, 2016 cabernet franc, 2017 cabernet sauvignon, and 2016 Pickett Road Red.
White Christmas ($72 for a limited time) – those dreaming of a white Christmas can enjoy the sweetest of dreams with the 2018 sauvignon blanc, 2018 grenache blanc, and 2016 Pickett Road White.
Sent from the Angels ($247.50 for a limited time) – this heavenly set, featuring the 2014 Doctor's Cuvée and 2014 Founder's Reserve, may as well have been plucked by the angels themselves.
In addition to its new seasonal gift sets, Kenefick Ranch is also sharing a limited library vintage straight from the cellar, the 2012 Petite Sirah ($45) which will serve as the perfect accompaniment when ringing in the New Year.
To purchase holiday gift sets or the limited vintage, visit Kenefick Ranch's online shop at www.KenefickRanch.com/Shop/Holiday-Specials. Wine club memberships are also available. For more information, visit www.KenefickRanch.com/Wine-Club.
Save the date for the next virtual tasting on Facebook on Friday, January 8, at 3 p.m. PT. Stay up-to-date on the latest news and see a schedule of virtual wine tastings by following Kenefick Ranch on Facebook and Instagram.
# # #
About Kenefick Ranch
Kenefick Ranch is a family-owned vineyard located in Calistoga, CA. The vineyard was founded when Dr. Tom Kenefick, a practicing neurosurgeon in San Francisco, first visited – and fell in love with – the Napa Valley. In 1980, he purchased a 250-acre ranch located in the region's northernmost American Viticultural Area (AVA) – Calistoga, where half the land is planted with grapevines. In 2002, Dr. Kenefick retired from neurosurgery and Kenefick Ranch began producing and selling its own portfolio of award-winning wines. Today, Kenefick Ranch sells its own label, and 90 percent of its grapes to such prestigious labels as Caymus Vineyards, Cade Estate Winery, Eisele Vineyard, and Nickel + Nickel, and winemakers Thomas Rivers Brown and Heidi Barrett. Kenefick Ranch boasts a dynamic wine club, giving oenophiles and novices alike access to an array of benefits including discounts, first notifications of limited releases, invitations to private events, complimentary tastings, vineyard tours, and incentive savings on shipments and anniversary gifts. For more information or to sign up, visit www.KenefickRanch.com/Wine-Club.
Media Contacts (and for samples):
Hemsworth Communications
Lacey Outten or Ines Lei
864-918-1089 or [email protected]