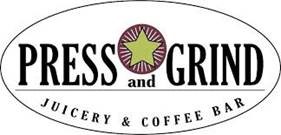 Neighborhood Coffee Shop and Eatery Is Now Open on 17th Street
Fort Lauderdale, FL – February 20, 2020 – Press & Grind Café, an independently owned juicery and coffee bar, this past weekend opened its second Fort Lauderdale location in the thriving 17th Street tourism and business corridor, a short walk from Port Everglades and the Broward County Convention Center. Marking an exciting time for the popular concept that launched just over a year ago in Victoria Park, Press & Grind Café offers breakfast, lunch and all-day dining options in addition to an elevated coffee program, fresh-pressed juices and more.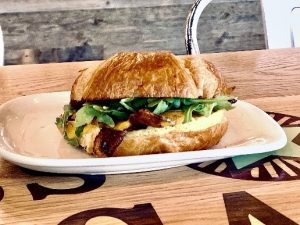 "After many months of hard work and dedication, we're thrilled to open our second location, which is in the ideal spot to introduce our concept to new people from across the South Florida community," said Joe Sloboda, owner and founder of Press & Grind Café.
Located at 1300 SE 17th Street, Press & Grind Café's new space is a warm, welcoming retreat for locals and tourists alike, featuring reclaimed wooden walls, high ceilings, antique lighting and custom artwork including murals by local artist Rigo Leon. As the only Fort Lauderdale-based and locally owned coffee shop south of Las Olas, Press & Grind Café will arrive at an ideal time, bringing a new option to an underserved market.
"After much success at our Victoria Park location, we're ready to offer a warm welcome to our new 17th Street neighbors and provide healthy options throughout the day to those who live or work in the Harbordale area, as well as tourists visiting Fort Lauderdale for business or fun."
The Press & Grind Café menu features signature items such as the cult-favorite breakfast croissant, traditional Brazilian acai bowls brimming with fresh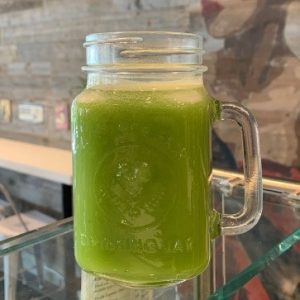 fruit and a lengthy list of fresh pressed juices and smoothies – perfect for on-the-go customers seeking a healthy and delicious option, alongside single-origin coffee and signature espresso-based drinks.
With an extensive list of made-from-scratch sandwiches, wraps and salads, Press & Grind Café meets all dietary preferences including gluten-free, dairy-free or vegan options. The new 17th Street location offers a refreshed experience in a larger space than its sister location in Victoria Park with complimentary WiFi and extended hours, operating from 6:30 A.M. to 8:00 P.M, Monday through Sunday.
For the latest updates and news from Press & Grind Café, visit PressAndGrindCafe.com, or follow on Instagram at @PressAndGrindCafe and on Facebook at Facebook.com/PressAndGrindCafe. To apply for a position at the 17th Street location, please visit PressAndGrindCafe.com/Careers.
About Press & Grind Café
Launched in 2018, Press & Grind Cafe is the neighborhood juicery and coffee bar serving a variety of healthy and convenient food and beverage options to both locals and visitors alike. Offering guests the finest single origin specialty coffee, organic smoothies, fresh pressed juices, and handmade salads, sandwiches and acai bowls, the restaurant's two locations in the heart of Victoria Park and 17th Street are perfect for Fort Lauderdale's flourishing young professionals crowd. Online ordering is available through Press & Grind's mobile-friendly website. Delivery orders are currently available via Uber Eats, Delivery Dudes, DoorDash, Postmates and GrubHub.
###
Media Contact:
Lacey Outten/Matthew Hasbun
Hemsworth Communications
954-716-7614; [email protected]
This message was sent to [email protected].
Hemsworth Communications
1510 SE 17th Street, Suite 200A
Fort Lauderdale, FL 33316