Now Available for Download, LOVU is the Smarter Way to Plan Romantic Trips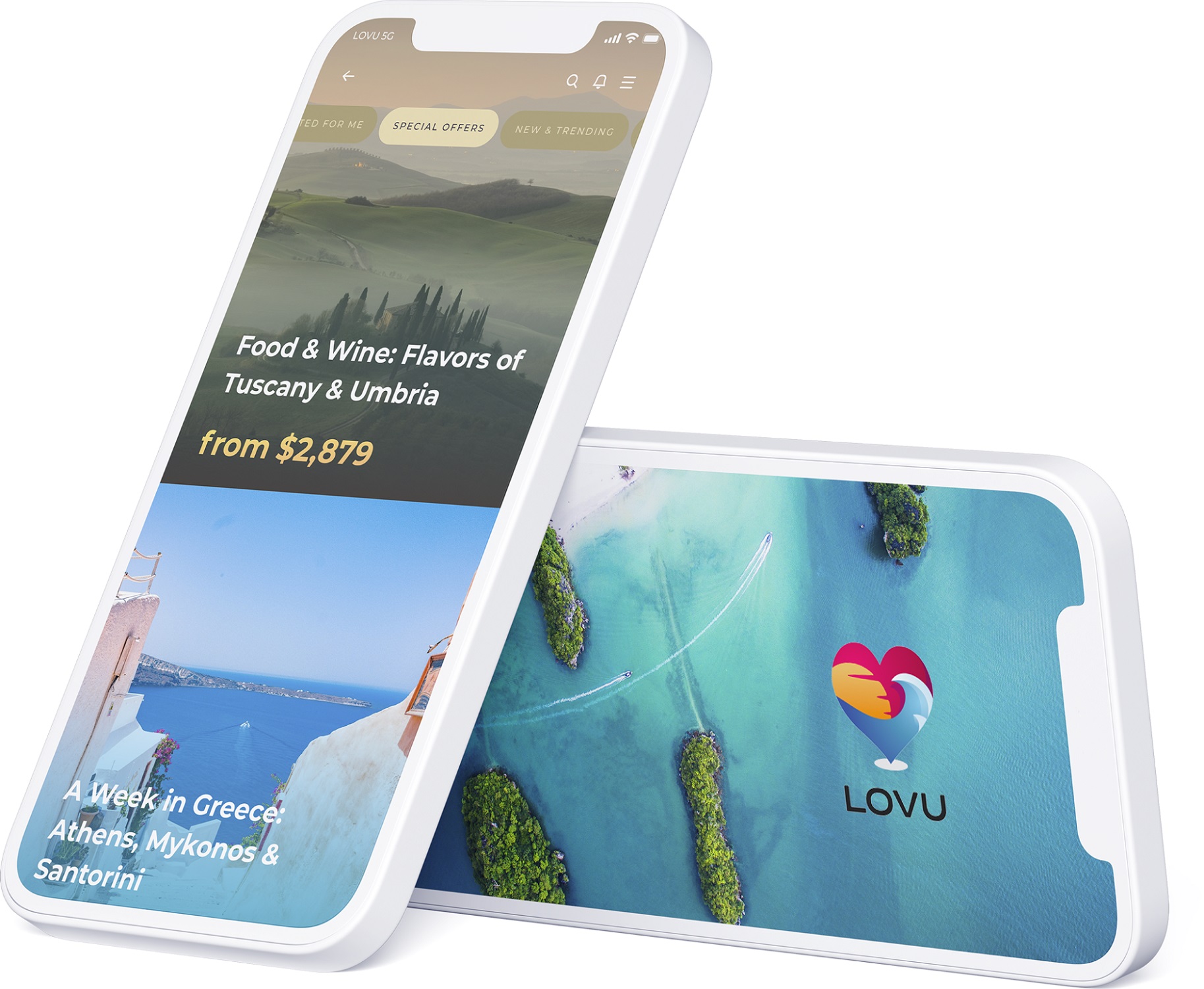 NEW YORK – (June 8, 2022) – LOVU, a new travel platform specializing in romantic travel, announced today the official BETA launch of the first-ever romance travel booking app, now available for download on iOS and Android devices. The innovative app connects romantic occasion travelers with a curated selection of properties and travel advisors, making it easier than ever to plan the perfect romantic trip. 
"LOVU fills a gap in the travel market for couples looking for a more personalized and curated travel experience," LOVU Founder Shri Lildharrie said. "We noticed that there was a lack of travel booking solutions specifically for couples booking honeymoons, destination weddings and romantic getaways, despite extraordinary market demand for services. With LOVU, couples can receive personalized travel offers based on their budget and persona from top-rated properties and destinations around the world, as well as gain access to a network of world-class romance travel advisors to ensure their celebratory occasions receive the special planning and attention they deserve."
LOVU boasts a wide range of hotels, resorts, villas and experiences that have been hand-selected by a team of travel experts. Unlike traditional booking sites, LOVU provides a personalized offer request tool to consumers, making it easier for them to get the best rates directly from service providers. As one of the app's key features, this personalized offer request tool guarantees that users will receive a quote on their request, and the availability of personalized advisor service, in under 48 hours. This first-of-its-kind technology removes the middlemen and puts travelers in control of their ideal romantic travel experience.
By providing travelers with the opportunity to develop a direct one-to-one relationship with properties and travel advisors specializing in romance travel, LOVU facilitates trips with efficiency in research and planning, designed specifically to meet the substantial market demand for couples traveling for special occasions. LOVU's AI recommendation engine and user-friendly interface makes it easy to find the ideal accommodations, as well as match users with travel advisors who will unlock exclusive deals and perks not available elsewhere online.
With LOVU, couples can expect VIP service, customized itineraries, special offers and expert travel advice from dedicated advisors, thereby streamlining the booking process and significantly cutting down the research and planning time for their unforgettable getaway. Armed with insider knowledge, the LOVU network of travel advisors are carefully vetted based on experience, certifications, affiliations, awards, reviews and accolades. From destination weddings and honeymoons to proposals, anniversaries, babymoons, vow renewals and more, LOVU aims to be a go-to resource for researching and booking a variety of romantic occasions.
"We understand that planning a destination wedding or celebratory trip can be stressful and time-consuming," Lildharrie said. "We saw an opportunity to better connect consumers, hoteliers and event planners all on the same platform through a more personalized service that would take the stress out of travel planning, so couples can focus on their other to-dos and enjoy their time together."
As part of its initial launch, LOVU boasts hundreds of hotel partners with plans to continue adding partners during its next phases of development. LOVU travel advisors can leverage their relationships to assist users with booking at any hotel or destination that they desire, even if not featured on the app as part of the current curated selection.
LOVU is now available for download on iOS and Android devices via the Apple App Store and Google Play Store. For more information on LOVU, visit LOVU.travel.
# # #
Media Note: Images can be downloaded from Dropbox HERE (Credit: LOVU).
About LOVU
LOVU (pronounced "Love you") is a new travel company that specializes in creating unique and personalized travel experiences for couples. With a team of expert travel advisors, LOVU offers customized itineraries, curated hotels, and personalized travel advice to help couples plan the perfect romantic getaway. LOVU is the smarter way to do romance travel.
Founder Shri Lildharrie and Co-Founder Artyom Sklyarov have deep roots in tech and hospitality spaces, with Lildharrie's decades of experience in travel tech and as a digital media entrepreneur in travel and wedding industries, and Sklyarov as an accomplished digital creative director, designer, and developer on award-winning hospitality projects. 
Media Contact:
Hemsworth Communications
954-716-7614 or [email protected]