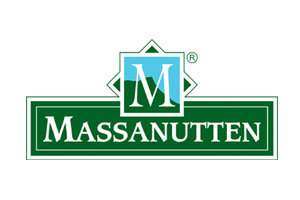 Award-Winning Resort Provides Thrilling Summer Season with New Attractions, Activities and Unparalleled Fun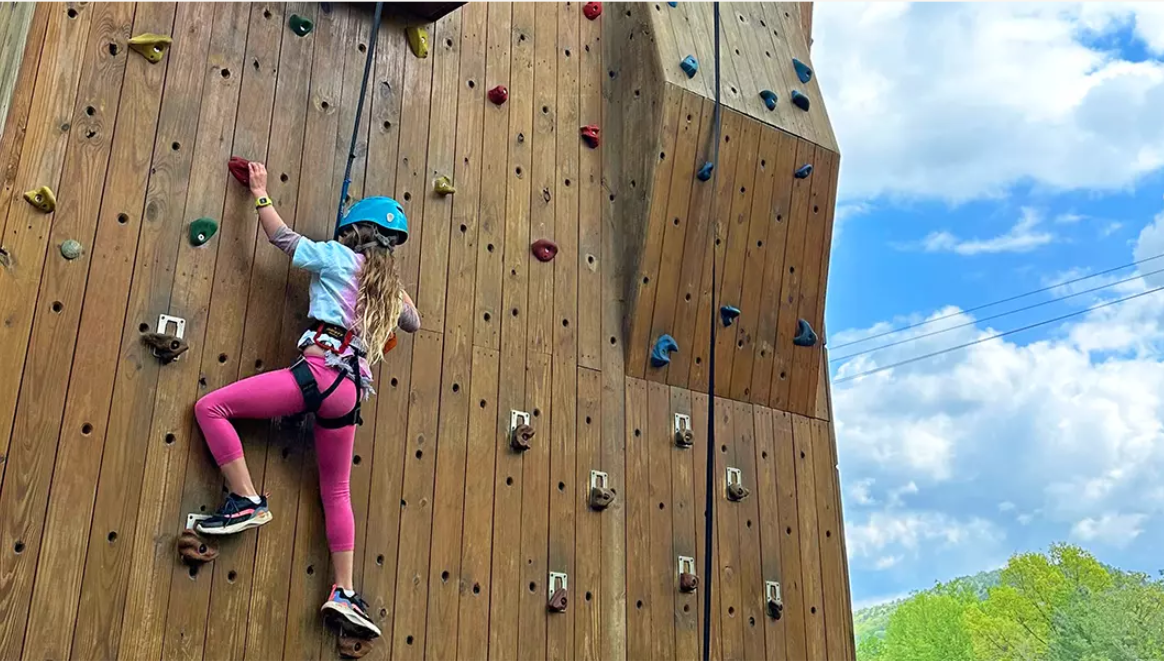 MASSANUTTEN, Va. – (June 28, 2023) – Massanutten Resort, a premier all-season resort located in the heart of Virginia's Shenandoah Valley, today announced the return of its popular warm-weather activities, as well as an abundance of new experiences. Returning favorites include mountain biking, golf, the Family Adventure Park and the award-winning indoor/outdoor WaterPark. In addition, the resort is offering limited release vacation deals throughout the summer that will be posted on its website and Facebook page. 
With expanded and new activities across the resort, returning guests will notice enhanced features of old favorites, as well as a handful of exciting new activities including:
Enhanced spa offerings, including a rejuvenating Wellness Retreat
Silent disco
Winery, brewery, historical site (Monticello and Montpelier) tours
Mascot photo opportunities with Splash the Frog and Bootsie the Bunny
Wednesday Morning Farmers Market 
"We are thrilled to unveil an expanded array of offerings this summer season at Massanutten Resort," Dana Staniunas, director of recreation at Massanutten Resort, said. "Our decision to increase our offerings stems from our commitment to providing our guests with unforgettable experiences and endless opportunities for adventure. 

"We have listened to the feedback of our valued guests and have curated a lineup of new and exciting attractions that will cater to every age and interest. From exhilarating summer sports to family-friendly activities, there's something for everyone to enjoy. We can't wait to welcome you and your loved ones to Massanutten Resort for a summer season filled with cherished memories and thrilling adventures!" 
Guests will find additional enhancements at fan favorites including: 
WaterPark – Visitors will enjoy non-stop thrills at the Massanutten Indoor/Outdoor WaterPark, where they can race down the four-lane waterslide, the Rockingham Racer, relax in the wave pool or on a float in the Blue Ridge Rapids or even learn to surf on the FlowRider! Guests will have plenty to do at the award-winning WaterPark featuring a state-of-the-art water fortress, body slides and multiple pools and hot tubs. At a pleasant 84 degrees, the WaterPark provides comfort and entertainment for vacationers of all ages. Families will particularly enjoy the Inner Tube Slides, offering an exciting ride with unexpected twists, drops and tight corners while the Reverse Freefall Rainbow Slide "MASS Mayhem" will thrill riders with a 47-foot plummet down the half pipe. This summer, Massanutten has added additional private cabanas at the outdoor WaterPark featuring dedicated space with shade, lounge chairs, a safe and cooler. After a day spent at the WaterPark, guests are invited to dine at the all-new Splash's Bar & Grill, a specialty seafood restaurant located at the WaterPark. 
Base Camp – This summer Massanutten Resort is transforming Base Camp, one of the resort's on-property restaurants, into the best hang out spot on the mountain. Base Camp 2.0 will feature games for all ages, live entertainment, food, drinks and a summer concert series. Available games include spike ball, disk golf, corn hole, can jam, bocce ball, ladder golf and more. The Base Camp summer concert series at Massanutten Resort features live music from three diverse bands on one main stage. Event dates are June 17, July 15, August 12, and September 16, from 5 to 10 p.m., and admission is $15 per person with kids six and under free. Tickets can be purchased online or in person at The Market, General Store and Concierge Desk. Visitors can also enjoy live music on the ski lodge deck every Friday, Saturday and Sunday from 8 to 11 p.m. all summer long. 
Add On Experiences – For those looking to enjoy more of their favorite activities at the resort or looking to try something new, the new add-on experiences allow guests to fully immerge themselves at Massanutten. Guests can take to the links for a three-day golf experience at Woodstone Meadows Golf Course. The adult golf camp will cover fundamentals, full swing and short game, etiquette and course strategies to begin any golf journey. Alternatively, take a swing at pickleball with a three-day experience for either beginner- or advance-level players, learning techniques from certified pickleball instructors and the opportunity to play and learn with a variety of skill levels. For those looking to embark on a cooking and culinary adventure, guests 21 and over can enjoy a four-day experience with cooking demos, mixology class, baking class, barbecue smoker class, a wine lovers' dinner and more. Guests 12 and up can tap into their inner artist, creating unique projects in the Explore Your Inner Artist two-day experience featuring six workshops, from soap making to faux wood burning, all conducted in the relaxing and inspiring Art Studio. 
Massanutten Select Classes – For guests looking to learn something new on vacation, Massanutten Select Classes are the perfect addition to any trip. Classes include Landscape Sketching, Caricature Sketching, Introduction to Meditation, Beginning Ukulele, Beginner Harmonica and more. Classes are perfect for a wide variety of age groups including preteens, teens and adults, to offer something for everyone. 
On the Mountain – Massanutten sits at the base of the Blue Ridge Mountains, allowing for ample opportunities for hiking, mountain biking, scenic chair lift rides and repelling classes. The resort features its own lift-served bike park on the mountain that will take guests' breath away with remarkable views and customizable bike trails. The bike park has become a favorite amongst veteran riders and beginners alike, with downhill mountain biking, advanced jumps, singletrack trails and more. This summer, Massanutten has expanded its Learn to Ride Mountain bike program, as well as its E-Bike tour offerings to allow opportunities for more to explore the mountain. Seasoned riders will enjoy the addition of new mountain bike trails and the extended western slope shuttle program, allowing easy access to the other side of the mountain. Those wanting to explore the mountain by foot can participate in new guided hikes, while those looking for a climb can join the first ever repelling classes offered at Massanutten. For guests looking for a less strenuous activity, the new high-speed chairlift offers a premier scenic lift ride experience. 
Travelers will also enjoy the Massanutten Resort Family Adventure Park, offering thrilling adventures like the Mega Zip, an 800-foot heart pumping plunge reaching speeds of up to 30 mph while the Kids' Adventure course allows those 12 and younger to experience a mini version of the Mega Zip and includes additional courses for younger children. Adrenaline junkies can enjoy Summer Tubing, an exhilarating experience tubing down the mountain with a 120-foot drop. Those looking for an alternative outdoor experience will enjoy the two 18-hole golf courses, providing an ideal atmosphere for golfers of all levels. For new and intermediate golfers, the Woodstone Meadows course is ideal, while those more experienced with the sport will enjoy the Mountain Greens Golf Course with its steep, terraced trees and tight angles. The driving range comes equipped with 25 practice stalls where guests can admire the beautiful scenery and enjoy a relaxing summer day. Putting a unique spin on the game, Massanutten also offers FlingGolf – a golf and lacrosse hybrid. After a day spent enjoying the fresh air, travelers can head over to Campfire Grill or Splash's Bar & Grill for a decadent meal and recap their day of fun. 
To purchase activity tickets or get more information on Massanutten's summer season, visit www.MassResort.com/about/summer. 
For more information on the resort, visit MassResort.com, call 540-289-9441 or download the Resort App. Stay up-to-date on the latest news by following @MassResort on Instagram, Twitter and Facebook. 
# # #
MEDIA NOTE: A hi-res image can be found HERE.
About Massanutten Resort
Set on 6,000 acres of sprawling land in the heart of Virginia's Shenandoah Valley, Massanutten Resort is a premier all-season Resort destination that offers every type of traveler an unforgettable experience. Outdoor enthusiasts and adventure buffs will enjoy Massanutten's Mountain Bike Park, offering exciting jump trails for beginners and veteran riders alike, and hiking Massanutten's Western Slope. For those seeking a relaxing escape, the Resort Spa delivers a wide menu of services including manicures, pedicures, detoxifying massages, and more. The Resort is a paradise for adventurous families, featuring an indoor/outdoor waterpark complete with a triple-jet FlowRider® Endless Wave, three escape rooms, the Family Adventure Park, and a petting zoo. Seasonal sports activities include two challenging 18-hole golf courses, skiing, ice skating, and snow tubing. Nothing works up an appetite like an active vacation and with 12 on-site dining options, showcasing variety from mouthwatering barbecue to campfire treats, Massanutten offers something for every taste, season, and occasion. At Massanutten Resort, there is something for everyone, all within reach – located just two hours from Washington, D.C. and 50 minutes from the Charlottesville Albemarle Airport. 
Media Contact:
Hemsworth Communications
203-807-3450 or [email protected]