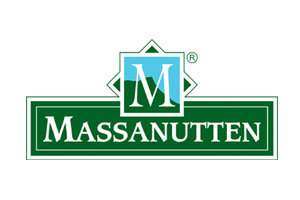 Three Days of Athletic Excellence and Camaraderie
Set to Take Place from September 8 – 10, 2023
MASSANUTTEN, Va. – (August 17, 2023) – Massanutten Resort, a premier, all-season resort located in the heart of Virginia's Shenandoah Valley, announced it will be hosting the 2023 Virginia Senior Games. From September 8 to 10, the resort will welcome senior athletes from across the state to showcase their remarkable athletic talents, foster camaraderie and celebrate the spirit of healthy competition. The event promises to be an exceptional occasion filled with sportsmanship, determination and shared joy. 
"We are honored to have been chosen as the host of the 2023 Virginia Senior Games," said Dana Staniunas, Director of Recreation of Massanutten Resort. "Massanutten Resort has always been dedicated to promoting active lifestyles and fostering community connections. With the recent approval to develop an Active Living Community on our resort property, this event aligns perfectly with our values and future plans, we are eager to provide a welcoming environment where senior athletes can shine and create lasting memories." 
The Virginia Senior Games will be host to an abundance of both individual and team sports. Individual sports are inclusive of pickleball, archery, badminton, basketball free throw, billiards, bowling, cycling, golf, racquetball, tennis, shuffleboard, a road race and more while teams will enjoy rallying a group together for a game of basketball or volleyball. The event is open to those 50 and older. 
In addition to the athletic events, Massanutten Resort is offering a special accommodation preferred rate for participants and their supporters. Guests who book a stay of three or more nights during the 2023 Virginia Senior Games will enjoy an exclusive discount on their lodging. This offer not only provides a chance to experience the exceptional amenities and comfortable accommodations that Massanutten is known for, but also adds a touch of affordability to the event experience. 
The Director of the Virginia Senior Games, Josh Read, states, "We are extremely excited to hold the Virginia Senior Games at Massanutten Resort and the Rockingham County region over the next 3 years. Not only will the Virginia Senior games feature the best senior athletes in the State, but it also will be a vivid reminder of the importance of health and wellness over the age of 50." The Virginia Senior Games have a rich tradition of showcasing the talents of senior athletes, demonstrating that age is just a number when it comes to pursuing an active and healthy lifestyle. Massanutten Resort is excited to provide the perfect backdrop for this year's games, with its scenic surroundings, top-notch facilities, and a commitment to ensuring a memorable experience for all participants. 
To purchase lodging and to get more information on the Virginia Senior Games, visit www.MassResort.com/groups/virginia-senior-games. 
For more information on the resort, call 540-289-9441, visit MassResort.com or download the Resort App. Stay up-to-date on the latest news by following @MassResort on Instagram, Twitter and Facebook. 
# # # 
Media Note: To learn more about the planned active adult project visit MassResort.com/media. A hi-res logo can be found here. 
About Massanutten Resort
Set on 6,000 acres of sprawling land in the heart of Virginia's Shenandoah Valley, Massanutten Resort is a premier all-season Resort destination that offers every type of traveler an unforgettable experience. Outdoor enthusiasts and adventure buffs will enjoy Massanutten's Mountain Bike Park, offering exciting jump trails for beginners and veteran riders alike, and hiking Massanutten's Western Slope. For those seeking a relaxing escape, the Resort Spa delivers a wide menu of services including manicures, pedicures, detoxifying massages, and more. The Resort is a paradise for adventurous families, featuring an indoor/outdoor waterpark complete with a triple-jet FlowRider® Endless Wave, three escape rooms, the Family Adventure Park, and a petting zoo. Seasonal sports activities include two challenging 18-hole golf courses, skiing, ice skating, and snow tubing. Nothing works up an appetite like an active vacation and with 12 on-site dining options, showcasing variety from mouthwatering barbecue to campfire treats, Massanutten offers something for every taste, season, and occasion. At Massanutten Resort, there is something for everyone, all within reach – located just two hours from Washington, D.C. and 50 minutes from the Charlottesville Albemarle Airport.
Media Contact:
Hemsworth Communications
Becca Maroney / Allie Kresek
203-807-3450 or [email protected]