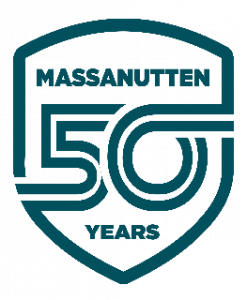 Premier All-Season Mountain Resort Seeks Hall of Fame Nominations for Deserving Candidates to be Honored at Inaugural Dinner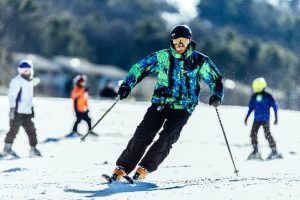 MASSANUTTEN, Va. – October 4, 2021 – Massanutten Resort, the premier all-season resort located in the heart of Virginia's Shenandoah Valley, today announced it will hold its first annual Hall of Fame Dinner on November 20, 2021, as part of its 50th Anniversary celebration. During the dinner, the winners of the new Massanutten Community Impact Award and Massanutten Industry Achievement Award will be honored for their lasting impact on the resort, community and winter sports. Massanutten is currently seeking nominations for these two outstanding honors, whose winners will officially become the first members of the Massanutten Hall of Fame.
"We are so excited to launch our first annual Hall of Fame Dinner to bring together those who have positively impacted our resort, community and the world of winter sports," said Sarah Elson, director of business relations at Massanutten Resort. "This is such a special way for us to honor those who have made the past 50 years possible, and we highly encourage everyone to nominate those who they believe should be recognized for these two awards. We look forward to celebrating the winners during the Hall of Fame Dinner as we gather for a night full of fun and celebration."
Taking place at the Massanutten Conference Center, the Hall of Fame Dinner will provide a night full of festivities. The dinner will celebrate 50 years of the resort, honoring people who made Massanutten what it is today including visionaries, volunteers, and heroes. Serving as a fundraiser for the Massanutten Ski & Snowboard Team, tickets include a delectable meal from Shenandoah Provisions and a front row seat to the announcement of the winners of the Industry Achievement Award and Massanutten Community Impact Award. In addition, the Massanutten Ski and Snowboard team will be hosting an auction fundraiser with outstanding prizes. Tickets for the dinner can be purchased here.
In addition, Joe Stevens will serve as host during the dinner. Stevens holds many memories and expertise in the ski industry. He learned to ski at Massanutten Resort in 1985, worked at the Virginia News Network in Richmond as a reporter/anchor, served as Communications Director at Snowshoe Mountain Resort, and currently serves as Executive Director of the West Virginia Ski Areas Association.
Leading up to the event, the resort is inviting community members to nominate deserving candidates to be honored with the Massanutten Industry Achievement Award or the Massanutten Community Impact Award. The Industry Achievement Award will recognize an individual who has made specific contributions to the sport of winter skiing, snowboarding or winter sports through athletic performance, coaching or other significant contributions to the industry. The Massanutten Community Impact Award will honor someone who has made significant contributions to the growth and development of the resort and the surrounding community while balancing the quality of life for the region.
Nominations are due by October 10 and can be submitted here. All nominations will be reviewed by a panel of resort management, employees and partners. Finalists will be selected based on the quality of the application, proven record of achievement and overall impact to Massanutten, the surrounding area or the industry. Winners will be awarded a trophy housed in the Massanutten Ski Lodge along with being recognized at the Hall of Fame Dinner, for which they will receive two complimentary dinner tickets and a two night stay at the resort. In addition, winners will be asked to participate in an on-camera interview as part of a video that will be shown during the Hall of Fame Dinner and throughout the winter season.
For more information on the Resort's 50th Ski Anniversary, visit MassResort.com/50years, download the Resort App or call 540-289-9441. Stay up-to-date on the latest news by following @MassResort on Instagram, Twitter, and Facebook. 
About Massanutten Resort
Set on 6,000 acres of sprawling land in the heart of Virginia's Shenandoah Valley, Massanutten Resort is a premier all-season Resort destination that offers every type of traveler an unforgettable experience.  Outdoor enthusiasts and adventure buffs will enjoy Massanutten's Mountain Bike Park, offering exciting jump trails for beginners and veteran riders alike, and hiking Massanutten's Western Slope. For those seeking a relaxing escape, the Resort Spa delivers a wide menu of services including manicures, pedicures, detoxifying massages, and more. The Resort is a paradise for adventurous families, featuring an indoor/outdoor waterpark complete with a triple-jet FlowRider® Endless Wave, three escape rooms, the Family Adventure Park, and a petting zoo. Seasonal sports activities include two challenging 18-hole golf courses, skiing, ice skating, and snow tubing. Nothing works up an appetite like an active vacation and with 12 on-site dining options, showcasing variety from mouthwatering barbecue to campfire treats, Massanutten offers something for every taste, season, and occasion. At Massanutten Resort, there is something for everyone, all within reach – located just two hours from Washington, D.C., and 50 minutes from the Charlottesville Albemarle Airport.
###
Media Contact:
Hemsworth Communications
678-631-9974 or [email protected]