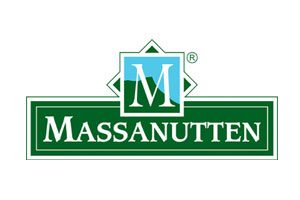 Massanutten Resort Receives Two Communicator Awards for Its Virtual Property Tour, Including the Highly Esteemed 'Award of Excellence'
Premier Virginia Resort Recognized as a Leader in User Experience for Online Advertising and Marketing with Two Awards From the Academy of Interactive & Visual Arts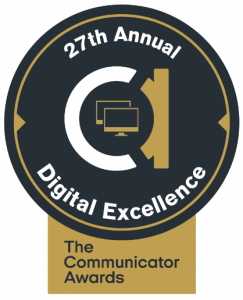 MASSANUTTEN, Va. – September 13, 2021 – Massanutten Resort, a premier four-season resort in the heart of Shenandoah Valley, today announced it received two Communicator Awards from the Academy of Interactive & Visual Arts for its Virtual Property Tour, released last August with the help of Frameless Technologies.  Chosen from among nearly 5,000 entries, Massanutten received the "Award of Distinction" in the category of "Rich Media for Online Advertising and Marketing" and the "Award of Excellence" in the category of "User Experience for Online Advertising and Marketing" – the highest honor that can be received.
"We are thrilled to receive two Communicator Awards for our Virtual Property Tour, including the highest recognition that can be awarded," said Matthias Smith, general manager at Massanutten Resort. "Our team worked diligently with Frameless Technologies to put together a virtual tour that would be easy for visitors to navigate while providing an inside look at what it's like to stay at the resort. It is truly humbling to receive these honors among so many highly esteemed businesses and organizations and we look forward to continuing to innovate and provide creative marketing materials to benefit our guests."
A leading international awards program recognizing excellence in communication across a spectrum of industries, the Communicator Awards is in its 27th season of honoring work that makes a lasting impact in the communications field. The awards receive entries from companies, agencies, studios and boutique shops of all sizes, which are sanctioned and judged by the academy of Interactive & Visual Arts, an invitation-only group consisting of top-tier professionals from acclaimed media, communications, advertising, creative and marketing firms.
As the pandemic caused a halt in travel and moved many parts of life online, Massanutten aimed to create a virtual tour, providing visitors with a way to virtually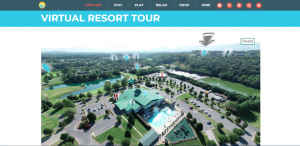 explore all the resort has to offer as they anticipated their next vacation at the resort.  Frameless Technologies produced and integrated traditional, aerial, and 360-degree photos into the new interactive Virtual Property Tour, allowing users to navigate around the resort online and take an up-close look at different activity areas, dining options and accommodations. The tour features 360-degree interactive images of more than 6,000 acres of property with icons denoting different areas of the resort including recreation, family adventure, shopping and wellness. With the details that are available throughout the virtual tour, visitors are able to plan their next trip in depth and easily visualize the activities they will experience once they arrive at the resort.
Each year the Award of Excellence, the highest honor, is granted to entrants whose ability to communicate positions them as the best in the field and the Award of Distinction is presented for projects that exceed industry standards in quality and achievement. As a recipient of both awards, Massanutten's Virtual Property Tour sets industry standards and positions Massanutten as a leader in marketing and communications that is capable of rising above challenges to create beneficial experiences for its guests.
For more information visit MassResort.com , download the Resort App or call 540-289-9441. Stay up-to-date on the latest news by following @MassResort on Instagram, Twitter, and Facebook. 
About Massanutten Resort
Set on 6,000 acres of sprawling land in the heart of Virginia's Shenandoah Valley, Massanutten Resort is a premier all-season Resort destination that offers every type of traveler an unforgettable experience.  Outdoor enthusiasts and adventure buffs will enjoy Massanutten's Mountain Bike Park, offering exciting jump trails for beginners and veteran riders alike, and hiking Massanutten's Western Slope. For those seeking a relaxing escape, the Resort Spa delivers a wide menu of services including manicures, pedicures, detoxifying massages, and more. The Resort is a paradise for adventurous families, featuring an indoor/outdoor waterpark complete with a triple-jet FlowRider® Endless Wave, three escape rooms, the Family Adventure Park, and a petting zoo. Seasonal sports activities include two challenging 18-hole golf courses, skiing, ice skating, and snow tubing. Nothing works up an appetite like an active vacation and with 12 on-site dining options, showcasing variety from mouthwatering barbecue to campfire treats, Massanutten offers something for every taste, season, and occasion. At Massanutten Resort, there is something for everyone, all within reach – located just two hours from Washington, D.C., and 50 minutes from the Charlottesville Albemarle Airport.
###
Media Contact:
Hemsworth Communications
678-631-9974 or [email protected]